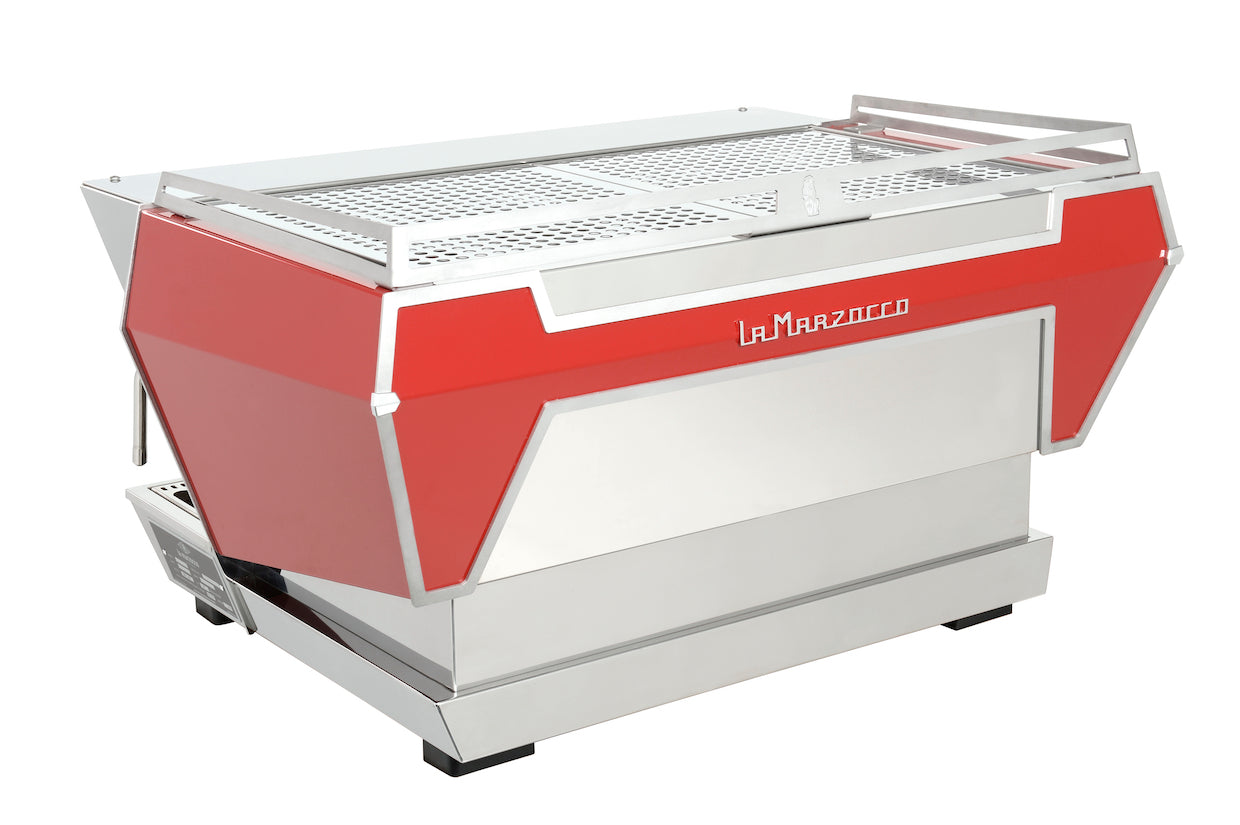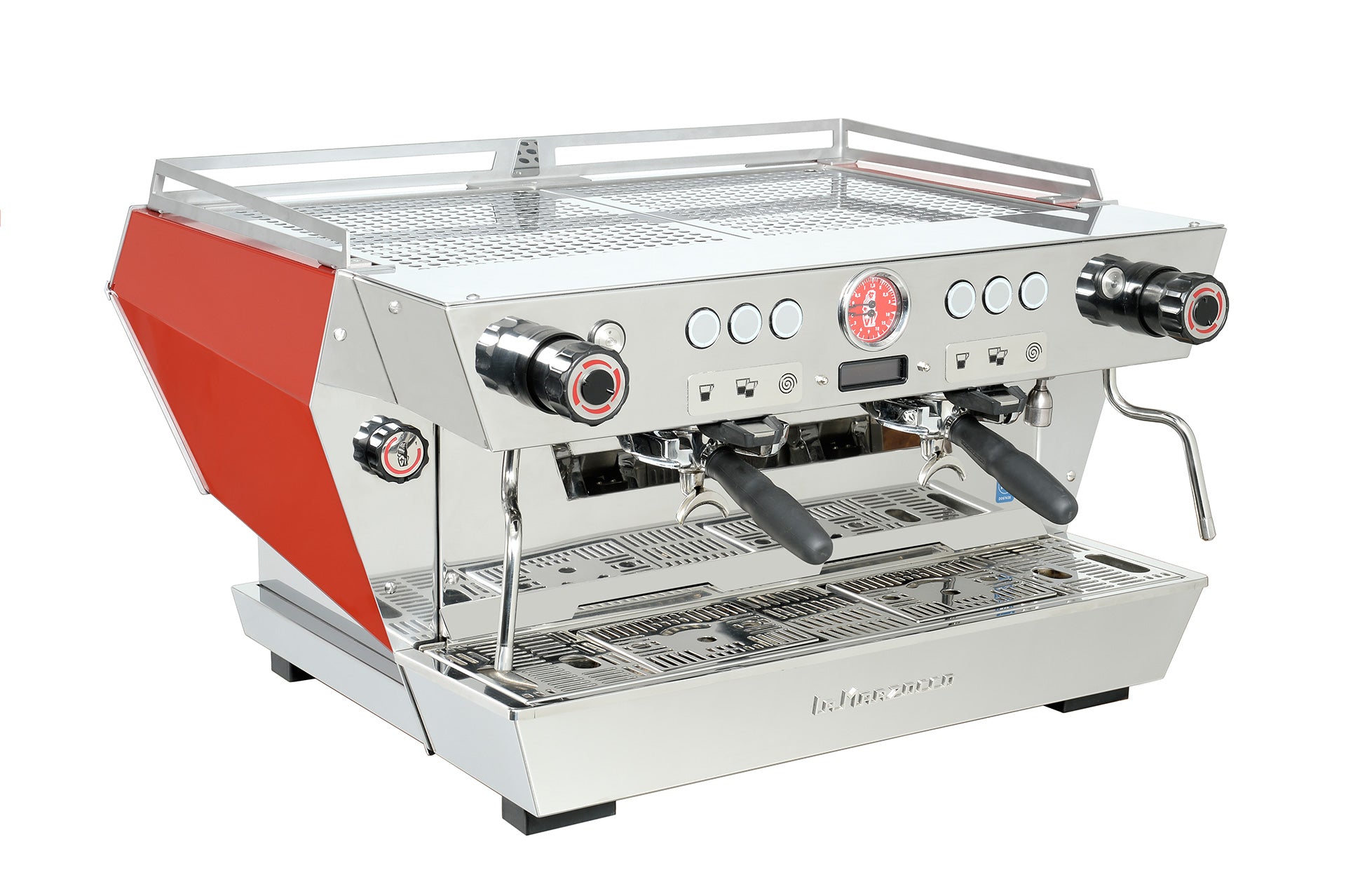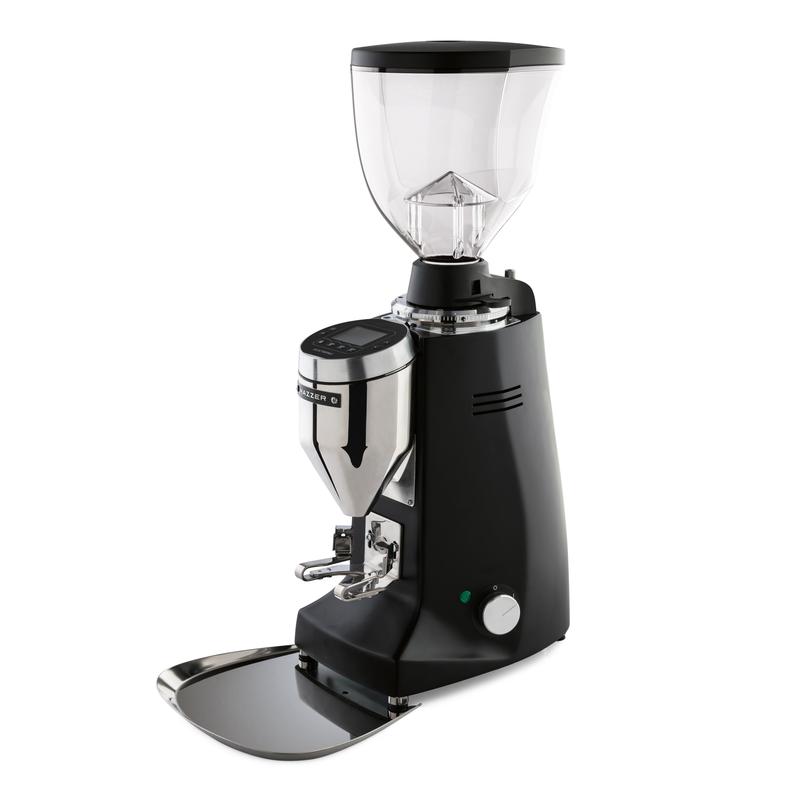 La Marzocco 2 & 3 Group KB90 AV Scales
---
Before finalizing your purchase, please contact us
Allow one of our professional commercial machine experts the opportunity to help guide you through your buying process and make sure you have selected the proper machine and options that best meets your needs.
Please Call Toll Free:
866-711-3456
or
973-687-5090
Enjoy free shipping on orders above $49 in the lower 48 states.
Additional shipping charges may apply commercial machine to residential address, and/or tail gate delivery required.
Please call (866)-711-3456 for any questions.
Competitive price matching is available for all our products.
Please complete this form when inquiring about best price for your item.
La Marzocco B 90 AV 2 & 3 Group Scales
One-year parts & labor due to defective parts
Absolute will coordinate the installation of your espresso machine with a trained, local representative.

             The KB90 is Independent Boilers
Designed to optimize the workflow for the barista in the world's busiest bars by improving the ergonomics and features of the machine. The KB90 is named for our Board Chairman, Kent Bakke. 20 years ago, Kent imagined one of the most exciting new features of the KB90, the Straight-in Portafilter. Kent has always seen La Marzocco's mission to create machines that make the lives of the barista easier and more efficient, and the KB90 embodies this philosophy.
Separate boiler for each brew group head, allows barista to optimize brew temperature stability for the coffee sweet spot through exacting temperatures
Straight in portafilter
Designed to simplify the motion required to engage the portafilter and reduce the strain by 12 times on the barista for even greater performance and everyday usability. High volume coffee environments demand that a barista can work faster and efficiently to produce drinks during busiest periods of the day. The straight-in Portafilter can noticeably mitigate the repetitive stress injuries occurring through its ease of action improving the natural workflow and output of barista.
Auto Steam Flush
After each extraction, a burst of steam boiler purges the brew path and is followed by a flush of hot water. Keeping the group clean even during the busiest hours. This innovative function minimizes coffee residue in the group, and reduces the number of times baristas need to back flush.
 (optional) Precision scales incorporated into the drip tray improve beverage consistency by stopping the extraction based on mass. The machine uses an algorithm called Drip Prediction to improve shot accuracy and ease of dialing in.
pro touch steam wands High performing steam wands that are cool to the touch.
easy rebuild steam valve Engineered so the valve can be serviced directly from the front of the machine without needing to be removed.
hot water economizer Enables you to fine-tune the tap water temperature for rinsing.
digital display Intuitive programming makes it easy to adjust machine parameters.
barista lights LED lighting allows you to focus on your extraction and the cup.
technical specifications
| | | |
| --- | --- | --- |
| specifications | 2grp | 3grp |
| Height (in) | 20.75 | 20.75 |
| Width (in) | 32 | 41.5 |
| Depth (in) | 24.5 | 24.5 |
| Weight (lbs) | 170 | 223 |
| Voltage (VAC, phase, Hz) | 208-240, 1, 60 | 208-240, 1, 60 |
| Amperage (A) | 30 | 50 |
| Element Wattage (W) | 5400 | 7300 |
| Coffee Boiler (liters) | 1.3×2 | 1.3×3 |
| Steam Boiler (liters) | 7 | 11 |
Water Filter a Must
Protect your factory warranty and machine from harmful hard water minerals that cause calcium build up, & damage to your boiler, heating elements, water passages, and moving parts.
Help the taste of your coffee with a BMT Bestmax standard or premium with magnesium 4 stage filter or our standard system. When selecting the premium line with magnesium we recommend a water meter so you know when its time to change your filter as magnesium will show as a solid on a test strip.
Dial in the setting for your water hardness and brew system needs. based on degree of water hardness
This all in one filter system is the answer to most espresso machine water condition problems.
Just twist the all in one cartridge out of the self closing valve in head and spin the new replacement one in when needed, no water to shut off or turn on before changing,
BMT valve in head, 4-stage water filter system with filtration to 0.5 micron. Cartridge can lie sideways, set on its base or hang from the wall bracket included, recommended sizes based on water hardness and usage recommended.
See our compete BWT accessories package discount package.
See our compete BWT accessories discount package. Before finalizing your purchase, please call toll free 866 711 3456 or 973-687 5090 to allow us the opportunity to make sure you have selected the machine and options that best meet your needs and budget.