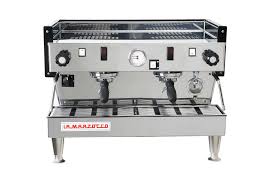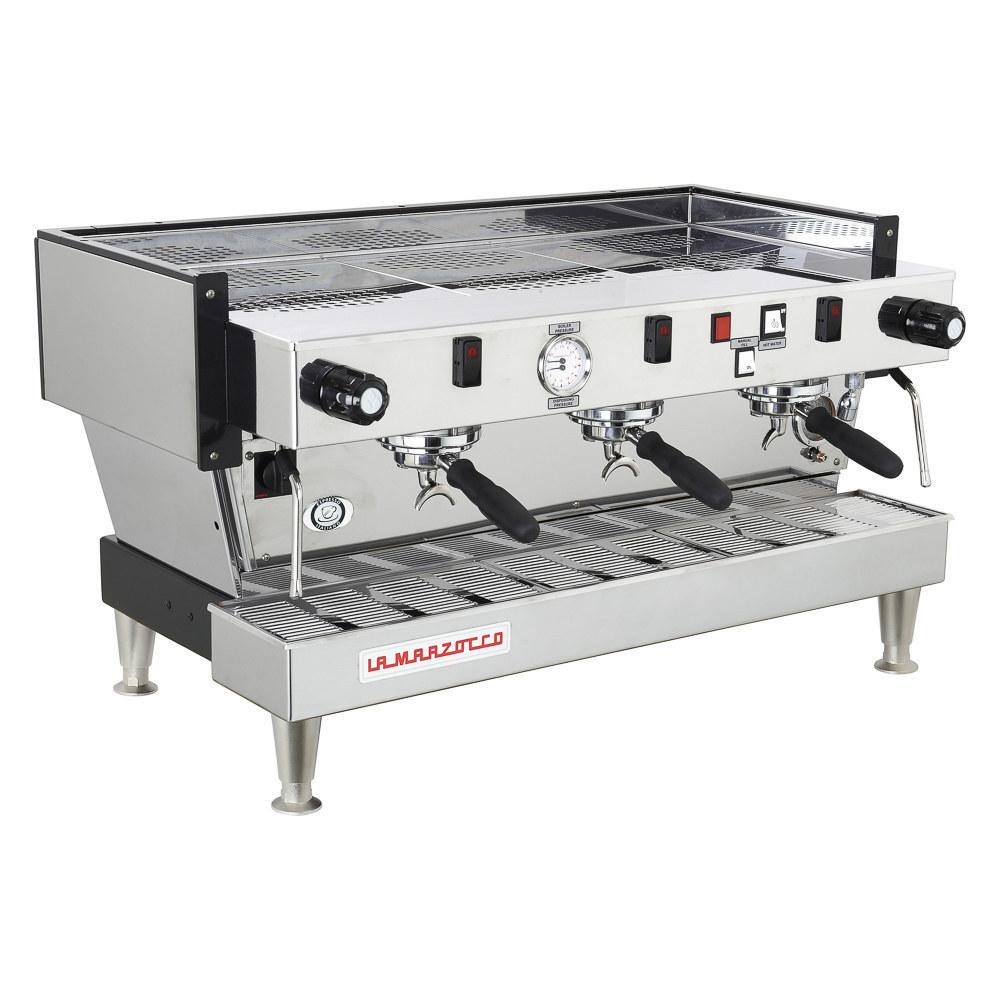 La Marzocco 1, 2, 3 & 4 Group Linea EE
---
Before finalizing your purchase, please contact us
Allow one of our professional commercial machine experts the opportunity to help guide you through your buying process and make sure you have selected the proper machine and options that best meets your needs.
Please Call Toll Free:
866-711-3456
or
973-687-5090
Enjoy free shipping on orders above $49 in the lower 48 states.
Additional shipping charges may apply commercial machine to residential address, and/or tail gate delivery required.
Please call (866)-711-3456 for any questions.
Competitive price matching is available for all our products.
Please complete this form when inquiring about best price for your item.
La Marzocco Linea EE 1, 2, 3 & 4 Group
Absolute will coordinate the installation of your espresso machine with a trained, local representative. Includes, local installation to buyer made ready water & electric, drink set up, & demonstration. One-year parts & labor due to defective parts, 
Ask about our machine, grinder & water filter packages.
LINEA CLASSIC - HEAVY DUTY WORKHORSE
A work of art that is linear in design and dressed in polished stainless steel, the Linea Classic is perfectly executed to blend into any setting, a union of simplicity and elegance, a La Marzocco classic, an industry icon. Now with PDI coffee boiler temperature control for improved coffee temperature  stability.
Need more coffee water stability for a very busy shop, look to the Linea PB or the GS5 with pre heated coffee boiler water
Features
One of La Marzocco's most popular machines, the Linea has earned its reputation as a global leader in retail specialty coffee. As the benchmark for independent coffee bars, this machine is capable of producing high-quality espresso consistently, even in the busiest shops. Thanks to its durability, the Linea can be built to accommodate small or large coffee houses and can be operated by baristas of all levels.
Operation
The La Marzocco Linea is easy to use, and requires limited experience to operate. Basic users can operate the brewing buttons, however, if you choose to customize the liquid volumes for signature drinks, it will require reading the manual and a more advanced knowledge of espresso brewing.
Highlights
The La Marzocco Linea is housed entirely in heavy-duty stainless steel, and the saturated brew groups ensure maximum temperature stability.

5 programmable brewing buttons above each brew group make creating consistent, high quality espresso a relatively simple process.

2 omni-directional stainless steel frothing wands allow you to froth or steam multiple drinks at the same time.

A built-in water purifying system softens water to prevent residue buildup.

The Linea comes with a hot water nozzle, giving you the option to brew tea or quickly warm an espresso cup.

This La Marzocco espresso machine connects directly to a water line so you never have to refill it.

The Linea's brew groups and portafilters are each 57 mm in diameter.

Each brew group features 5 different settings so users can brew a variety of drinks.

Dimensions and weight

20"H x 28"W x 23"D

150 lbs.

NSF and UL approvals ensure compliance with health and safety regulations.
Steam Wand
The Linea features 2 ball-jointed, omni-directional steam wands to provide instant steam from the dedicated boiler. Dual stainless steel brothers make simultaneous steaming and frothing fast and easy, and since each wand is situated on each end of the machine, they can be used without getting in the way of the brew groups.
Brewing Buttons
The Linea comes with 5 buttons above each brew group that allow you to create espresso of consistent quality every time. 4 buttons control different preset coffee volumes: 1 short coffee, 1 tall coffee, 2 shot coffees, 2 tall coffees, while the last switch is an on/off switch for continuous brewing. The Linea automatic also gives you the option to customize the exact liquid volume each button dispenses. To change this, refer to the manual included with the machine.
Saturated Brew Groups
The La Marzocco Linea provides superior temperature stability with the heavy-duty, stainless steel brew heads connected directly to the boiler. This unique design allows water to flow openly and consistently between the boiler and each of the Linea's brew groups.
Back Up Devices
To make maintenance fast and efficient, La Marzocco espresso machines feature back-up devices that make it possible to test and service your machine without interrupting your brewing routine.
Stainless Steel Cup Warmer
Like all of our La Marzocco espresso machines, the Linea features an oversized cup warmer. Made of heavy-duty stainless steel, the cup warmer is large enough to preheat all of your espresso, cappuccino and latte cups so they're always ready for brewing.
Steam Boiler Window
The Linea features a sight glass for monitoring the level of water in the steam boiler as you froth.
Electrical Options
The Linea can be customized to meet the needs of your electrical environment. Choose from 200v (1 or 3 phase), 220v (1 or 3 phase), or 380v (3 phase) depending on your requirements. You can also choose between standard wattage and high wattage heating elements to customize your machine's capabilities.
TECHNICAL SPECIFICATIONS
1 GROUP

2 GROUPS

3 GROUPS

4 GROUPS

HEIGHT (CM/IN)

45,5/18

45,5/18

45,5/18

45,5/18

WIDTH (CM/IN)

49/20

69/28

93/37

117/46

DEPTH (CM/IN)

56/22

56/22

56/22

56/22

WEIGHT (KG/LBS)

41/90

59/130

73/164

107/236

VOLTAGE (VAC)

200 SINGLE/3 PHASE

220 SINGLE/3 PHASE

200 SINGLE/3 PHASE

220 SINGLE/3 PHASE

380 3 PHASE

STANDARD WATTS (W)

2500

3600

4800

6800

OPTIONAL WATTS (W)

 

4600

6100

8000

COFFEE BOILER (L)

1,8

3,4

5

6,8

STEAM BOILER (L)

3,5

7

11

15
STANDARD FEATURES
Saturated Groups
Ensure unsurpassed thermal stability, shot after shot.
Dual Boiler System
Separate boilers optimize espresso brewing and steam production.
Portafilters & precision baskets
Stainless steel portafilters and precision baskets improve your cup quality and consistency.
OPTIONAL FEATURES
Tall Cups
Allows you to use the machine with tall, to-go cups (+2.5cm /1in. in height).
Cup Warmer
Maintain espresso and cappuccino cups heated at a proper temperature.
Barista Lights
LED lighting allows you to focus on your extraction and the cup.
Cronos Keypad
Keypad with digital shot timer to monitor the extraction time (AV version only).
Water Filter System
Protect your machine with this 4 stage filter system. from harmful hard water minerals that cause calcium build up, & damage to your boiler, heating elements, water passages, and moving parts. removes particles & chlorine
Help the taste of your coffee with a BMT bestmax premium with magnesium it sweetens your water for improved coffee taste
Dial in the setting for your water hardness and brew system needs. based on degree of water hardness
This all in one filter system is the answer to most espresso machine water condition problems.
Just twist the all in one cartridge out of the self closing valve in head and spin the new replacement one in when needed, no water  to shut off or turn on before changing,
BMT valve in head, 4-stage water filter system with filtration to 0.5 micron. Cartridge can lie sideways, set on its base or hang from the wall bracket included, recommended sizes based on water hardness and usage  M or XL  recommended
See our compete BWT accessories discount package.
Before finalizing your purchase, please call toll free 866 711 3456 or 973-687 5090 to allow us the opportunity to make sure you have selected the machine and options that best meet your needs and budget.