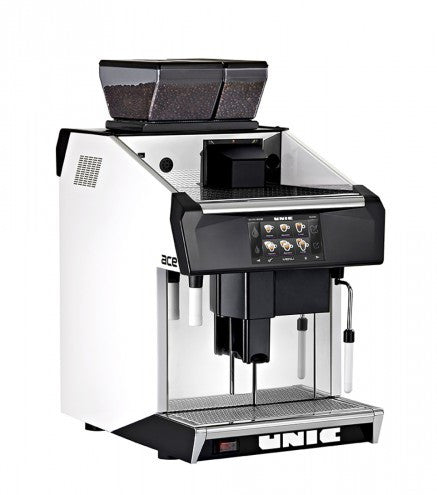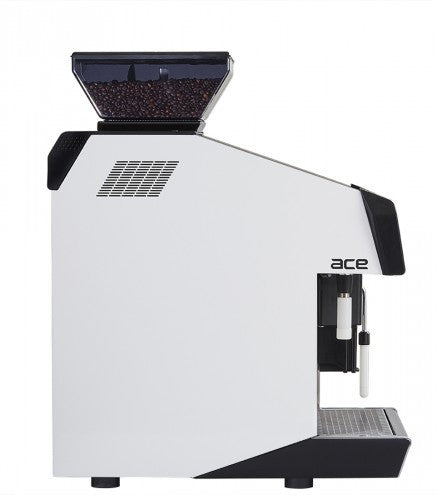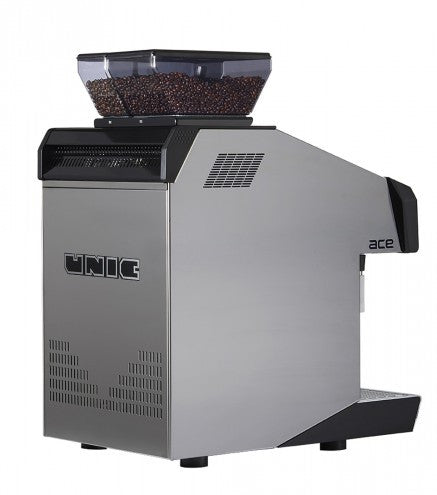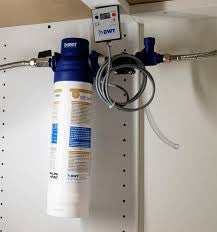 Unic Tango ACE + Steam Air 1 Step
---
Before finalizing your purchase, please contact us
Allow one of our professional commercial machine experts the opportunity to help guide you through your buying process and make sure you have selected the proper machine and options that best meets your needs.
Please Call Toll Free:
866-711-3456
or
973-687-5090
Enjoy free shipping on orders above $49 in the lower 48 states.
Additional shipping charges may apply commercial machine to residential address, and/or tail gate delivery required.
Please call (866)-711-3456 for any questions.
Competitive price matching is available for all our products.
Please complete this form when inquiring about best price for your item.
UNIc TANGO ACE Auto steam Air Wand 1 Step    
Absolute will coordinate the installation of your espresso machine with a trained, local representative. Includes, shipping, receiving, uncrating & inspection of machine, drink set up, local installation to buyer made ready water & electric, operator demonstration. One-year parts & labor due to defective parts, note 220-volt machines come without plugs.
UNIC TANGO ACE - The Automated Espresso Machine 
The Tango Ace is the best of both worlds: A 1 step with a automated steam Air wand for those specialty milk drinks. Available in shiny white, glossy black or brushed stainless. 
This Unic ACE with one button for complete cappuccino from the main milk supply or Steam air wand for auto steaming of selected milk has it all to make it a top-quality user-friendly machine
The new Tango ACE 1 step touch with up to 48 drink selections at the push of a single button. It is designed for the midsize busy restaurant, café, bagel shop or office coffee service that needs a reliable, user-friendly, high-quality espresso machine with a basic or expanded drink selection menu at a lower price point then the Solo touch.
Product Description 
With its 63 mm Mahlkonig grinding burrs and its 6.5-liter boiler and 5,800 watts of power, you can rely on consistent high-quality espresso, Americanos and fast cappuccino or Cafe latte service to the table or for takeout cups 
Super-automatic espresso maker with automated steam and foaming wand for milk drinks. This unit is typically operated for capacities upward of 25 lbs. per week. Designed for rugged commercial applications and high-performance during rush periods. 60,000 cycle piston seals require the Tango the least amount of intervention. Its stainless-steel brewing chamber and software design replicate and consistently deliver infusion parameters found in barista-controlled equipment. Adjustable and transferable settings via touch screen or USB key.


Features




2 bean hoppers – 3.75 lbs. and 2.6 lbs. with low beans warning option




Hopper stoppers for each hopper – allows for easy




removal of hoppers




2 precision grinders with 64 mm Mahlkonig burrs




1 Integrated SteamAir wand with auto milk foamer and programmable temperature control




48 programmable and customizable icon recipes




through touch screen display




Adaptable for various coffee profiles and exceptional extraction quality obtained through full control of 8 infusion parameters: 2 grinders




temperature; tamping; 2 pre-infusion methods;




weight of coffee; the volume of water




Temperature regulation for steam and group




Overabundant steam supply to eliminate recovery time




Convenient telescopic dismountable double coffee spout




1 telescopic programmable hot water dispenser




Large waste bin with overfill safeguard holds up to 120 cycles of used ground




Day/Night Mode




Drink counter




Quick clean cycles every 90 drinks; complete group auto-clean cycle every 24 hours




Cup Warmer




Stainless steel panels and steel framework




Full-sized rotary vane pump




Cappuccino and Latte capable




INCLUDED WITH THE TANGO ACE




100 cleaning tablets – use 1 per day




1 tube of Superlube for cleaning cap




USB Drive for download and upload of settings




Plumbing tubes for water (½" NPT) and drain line

.  
Specifications
COMMECIAL DIMENSIONS
| | 1 GROUP | 2 GROUP |
| --- | --- | --- |
| Height | 30 in | 33 in |
| Width | 18 in | 18 in |
| Depth | 25 in | 25 in |
| Weight | 220 lbs | 220 lbs |
ELECTRICAL
| | 1 GROUP | 2 GROUP |
| --- | --- | --- |
| Volts | 230 V | 230 V |
| Amps | 25 A | 25 A |
| Watts | 4500 W | 4500 W |
OTHER SPECIFICATIONS
| | 1 GROUP | 2 GROUP |
| --- | --- | --- |
| Boiler Material | N/A | 230 V |
| Boiler Size | 6.5 L | 6.5 L |
| Certifications | UL & NSF Certs | |
Water Filter Protection a Most
Protect your factory warranty and machine from harmful hard water minerals that cause calcium build up, & damage to your boiler, heating elements, water passages, and moving parts.
Help the taste of your coffee with a BMT Bestmax standard or premium with magnesium 4 stage filter or our standard system. When selecting the premium line with magnesium we recommend a water meter so you know when its time to change your filter as magnesium will show as a solid on a test strip.
Dial in the setting for your water hardness and brew system needs. based on degree of water hardness
This all in one filter system is the answer to most espresso machine water condition problems.
Just twist the all in one cartridge out of the self closing valve in head and spin the new replacement one in when needed, no water to shut off or turn on before changing,
BMT valve in head, 4-stage water filter system with filtration to 0.5 micron. Cartridge can lie sideways, set on its base or hang from the wall bracket included, recommended sizes based on water hardness and usage recommended.
See our compete BWT accessories package discount package.
Before finalizing your purchase, please call toll free 866 711 3456 or 973-687 5090 to allow one of our professional commercial machine experts the opportunity to help guide you through your buying process to make sure you have selected the proper machine and options that best meets your needs and budget.
Share