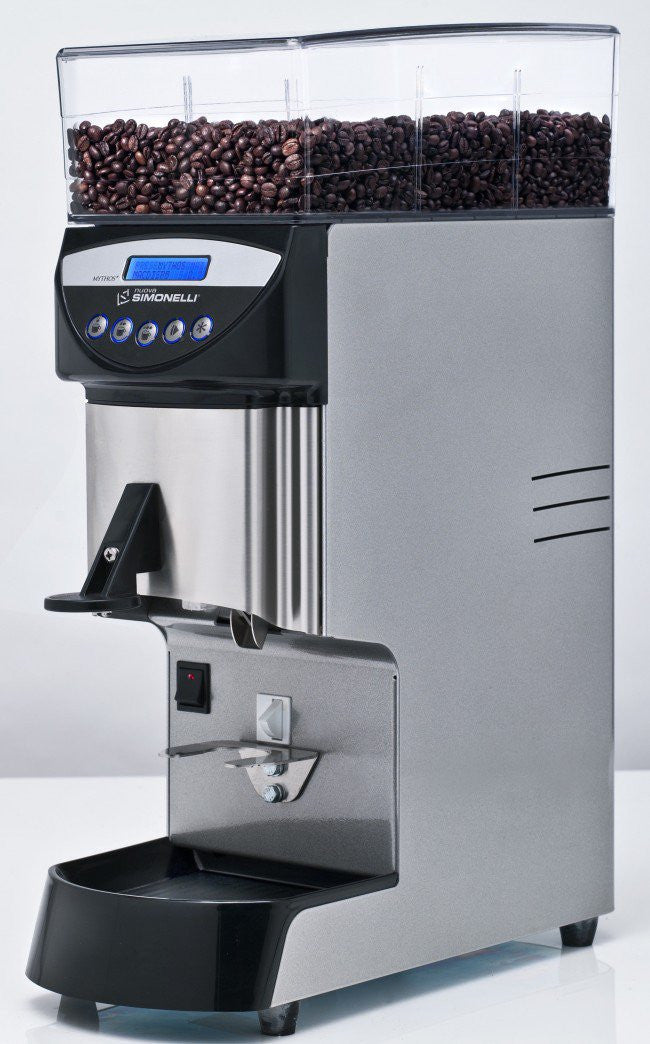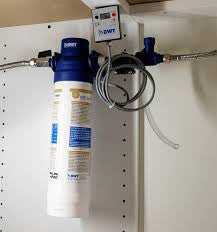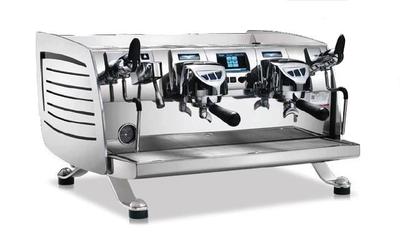 Victoria Arduino 2 & 3 Group Black Eagle Volumetric
---
Before finalizing your purchase, please contact us
Allow one of our professional commercial machine experts the opportunity to help guide you through your buying process and make sure you have selected the proper machine and options that best meets your needs.
Please Call Toll Free:
866-711-3456
or
973-687-5090
Enjoy free shipping on orders above $49 in the lower 48 states.
Additional shipping charges may apply commercial machine to residential address, and/or tail gate delivery required.
Please call (866)-711-3456 for any questions.
Competitive price matching is available for all our products.
Please complete this form when inquiring about best price for your item.
Victoria Arduino Black Eagle Volumetric 2 & 3 Group
Includes: Free shipping, installation of your espresso machine with a trained, local representative. Includes, local installation to buyer made ready water & electric, drink set up, & demonstration. two-year parts & labor due to defective parts, .
The Black Eagle machine has two key notable features, the first being its striking aesthetics.
Black Eagle features individual brew group boiler technology, with 3 adjustable heat areas, the Steam boiler and the brew group boiler, and the brew group with an electric warmer all with PDI temperature control with the addition of a volumetric control system. 
Victoria Arduino as a kind of boutique line for style-minded baristas and café owners. Incorporating the company's World Barista Championship competition standard T3 technology into a new, sleek, bespoke package, one that would look quite at home on a contemporary specialty coffee bar
For the first time in an espresso coffee machine, are both "T3" and "Volumetric" technologies. The ensures thermal stability through 2 different brew group temperature adjustments The combination of these two means the barista can ensure a consistently excellent espresso, personalized by enhancing the features and aromas of each type of coffee.
A coffee machine for the specialty coffee shop, a machine that is stable, consistent and volumetric. In the continuous search for a constant result in the cup, many baristas have verified and demonstrated how the volumetric system allows them to obtain a significantly higher quality repeatable product compared to the manual system.
The volumetric version of the VA388 Black Eagle addresses this need and goes beyond.
We wanted to create a coffee machine for specialty baristas, making a volumetric model with the greatest temperature stability to help baristas in their daily work. We wanted the new machine to improve the relationship between customer and barista.
The designer Viglino adopted a soft style, with more curves and asymmetrical elements, in a product 49 cm high.
Power Requirements
• Volts: 220 (voltage range of 208-240)
• Watts: 7100 • Amp draw: 32
• Receptacle: Nema 6-50
Counter Space Requirements Drain Requirements
• Height: 20 inches • Depth: 28 inches • Width: 33 inches
• Weight: 235 pounds
• Drain Requirements 
Open gravity drains of minimum 1.25-inch I.D., within 4 feet of the machine.
Protect your warranty & investment.
Protect your factory warranty and machine from harmful hard water minerals that cause calcium build up, & damage to your boiler, heating elements, water passages, and moving parts.
Help the taste of your coffee with a BMT Bestmax standard or premium with magnesium 4 stage filter or our standard system. o When selecting the premium line with magnesium we recommend a water meter so you know when it's time to change your filter as magnesium will show as a solid on a test strip.
Dial in the setting for your water hardness and brew system needs. based on degree of water hardness This all-in-one filter system is the answer to most espresso machine water condition problems. Just twist the all-in-one cartridge out of the self-closing valve in head and spin the new replacement one in when needed, no water to shut off or turn on before changing,
BMT valve in head, 4-stage water filter system with filtration to 0.5 micron.
Cartridge can lie sideways, set on its base or hang from the wall bracket included,
Recommended sizes based on water hardness and usage
See our compete BWT accessories package discount package.
Share