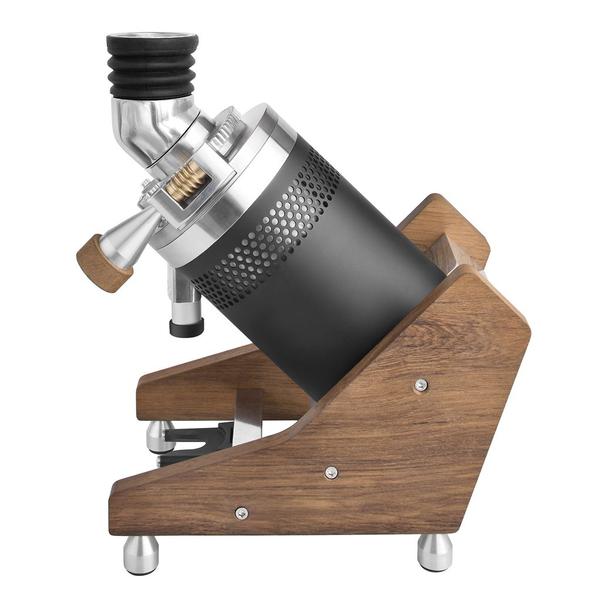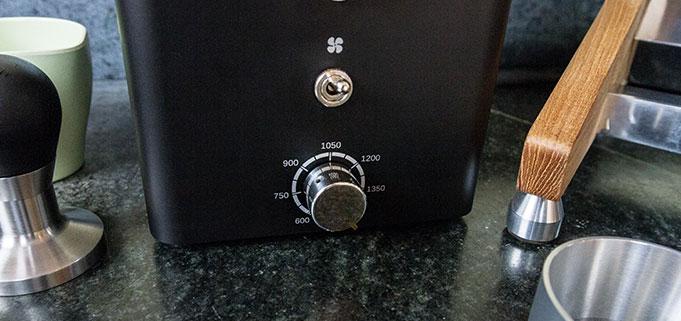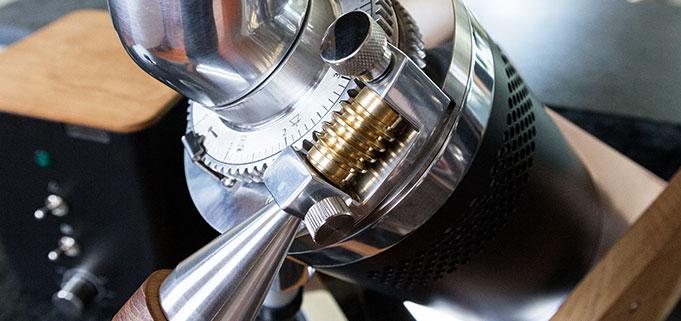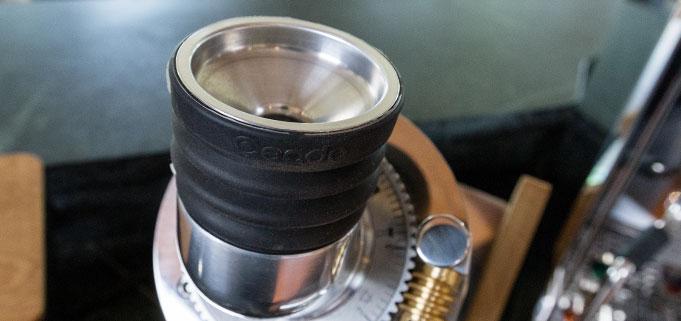 Ceado E37Z Hero Naked Single Dose
---
Share
---
CEADO E37Z Hero Naked Low Retention Grinder
 The Ceado E37Z-Naked offers the same revolutionary zero-retention design and materials at a more accessible entry point.
Features and Performance:
The E37Z-Naked is a zero-retention grinder that excels at single dose grinding. With its DLC-coated burrs and grinding chamber, as well as a 45° incline, you can expect any retention of grinds to be completely eliminated at both input and output. If any grinds remain, they can be forced out via the bellows attachment and spring-loaded dispensing chute.
With grind retention becoming more and more important as a variable for an excellent extraction, this is an incredible step forward. You can make infinitesimal grind adjustment with the E37Z-Naked's interlocking worm gear, which can be unlocked and removed to make large macro adjustments should you ever feel the need to switch between brew methods. You can expect minimal time and coffee wasted while dialing in.
The portafilter hook beneath the dispensing chute can be easily removed to make room for various pour-over device.
Ceado provides you with a set of three tinted single dose bottles, a misting bottle (to eliminate static), a portafilter funnel, and a coffee journal to record your brewing results.
This grinder allows you to discover your best, and it gives you everything you need to achieve that.
Don't be surprised if you feel a particular sense of courage with the E37Z-Naked on your counter.
Zero Retention To ensure minimal retention of coffee, the burrs and grinding chamber have been coated with DLC (diamond like carbon) to reduce friction and prevent grounds from sticking.
The inclusion of the bellows attachment and spring-loaded chute allow you to remove any remaining grinds from the grinding chamber.
The 83mm burrs are designed with no surface screws to further reduce retention. three on the top. Also, the large flat area at the outer edges of each burr. Now this burr set is proprietary to the Hero with a design based on Ceado's 60+ years of experience. They are suitable for the full range of coffee grinding from powder fine Turkish, through espresso and up to coarser grinding for drip, pour over, press and cold brew.
Working our way to the outside take note of the size of the mating components—they're massive—and the fine machining for perfectly flat precision mating. The top burr assembly is huge and, like most of Ceado's higher-end grinders, adjustment threads are not exposed to coffee dust and oils—and it's just 3 bolts to get into the grinding chamber with no loss of calibration when you take things apart.
Grind size is adjusted using a worm gear. The large handle is trimmed in wood to match other parts. That worm gear is my favorite grind size adjustment method. With more and more manufacturers using it. Because of the gear reduction inherent in the design, it's super precise. Really the most precise way of making the super small grind size adjustments which are critical in espresso brewing. And with the worm gear's mechanical advantage there's no need for a separate lock to keep grind size from drifting.
You can easily disengage the worm gear. Just turn the nut, push down and the gear swings out of the way.
You can easily go from fine grinding for espresso up into coarser grinding for drip, pour over, press or cold brew. In the Box There's a bunch of accessories, the results of particle size distribution tests run in the Ceado Lab on a Malvern Master Sizer 3000. It's the latest generation of the world's most popular particle sizing instrument.
Every Hero grinder gets a particle analysis using two types of coffee and those results are included in the box with each Hero
In the bo are 3 amber colored single dose jars for storing pre-weighed beans, a portafilter dosing funnel, a cleaning brush, a towel with Ceado logo monogram, an extensive diary for recording tasting notes and grinding profiles, and an RDT sprayer. If not familiar with that, it stands for the Ross Droplet Technique for eliminating grinder static.
Before finalizing your purchase, please contact us
Allow one of our professional commercial machine experts the opportunity to help guide you through your buying process and make sure you have selected the proper machine and options that best meets your needs.
Please Call Toll Free:
866-711-3456
or
973-687-5090
Enjoy free shipping on orders above $49 in the lower 48 states.
Additional shipping charges may apply commercial machine to residential address, and/or tail gate delivery required.
Please call (866)-711-3456 for any questions.
Competitive price matching is available for all our products.
Please complete this form when inquiring about best price for your item.