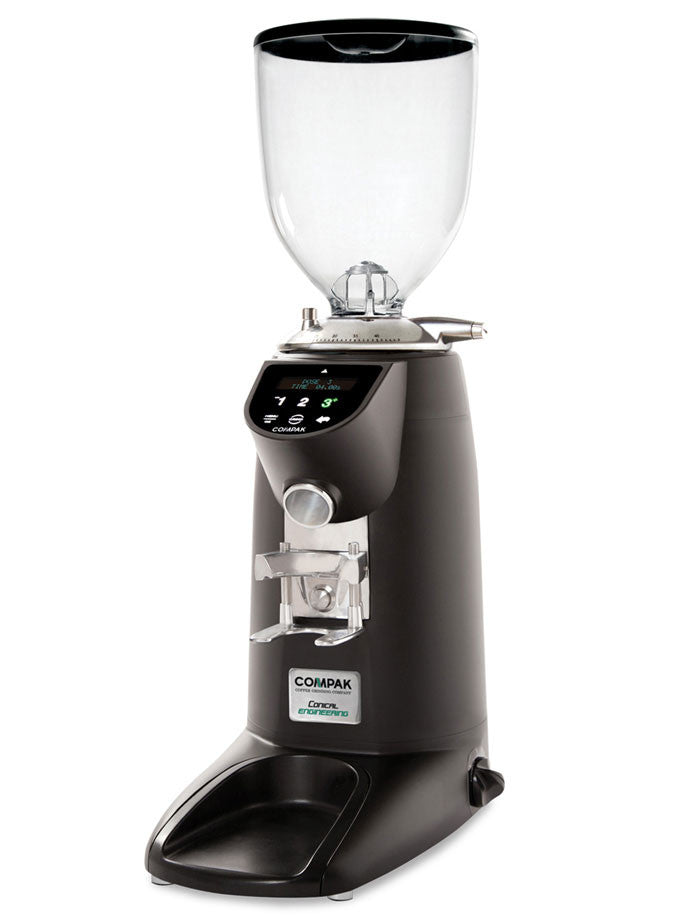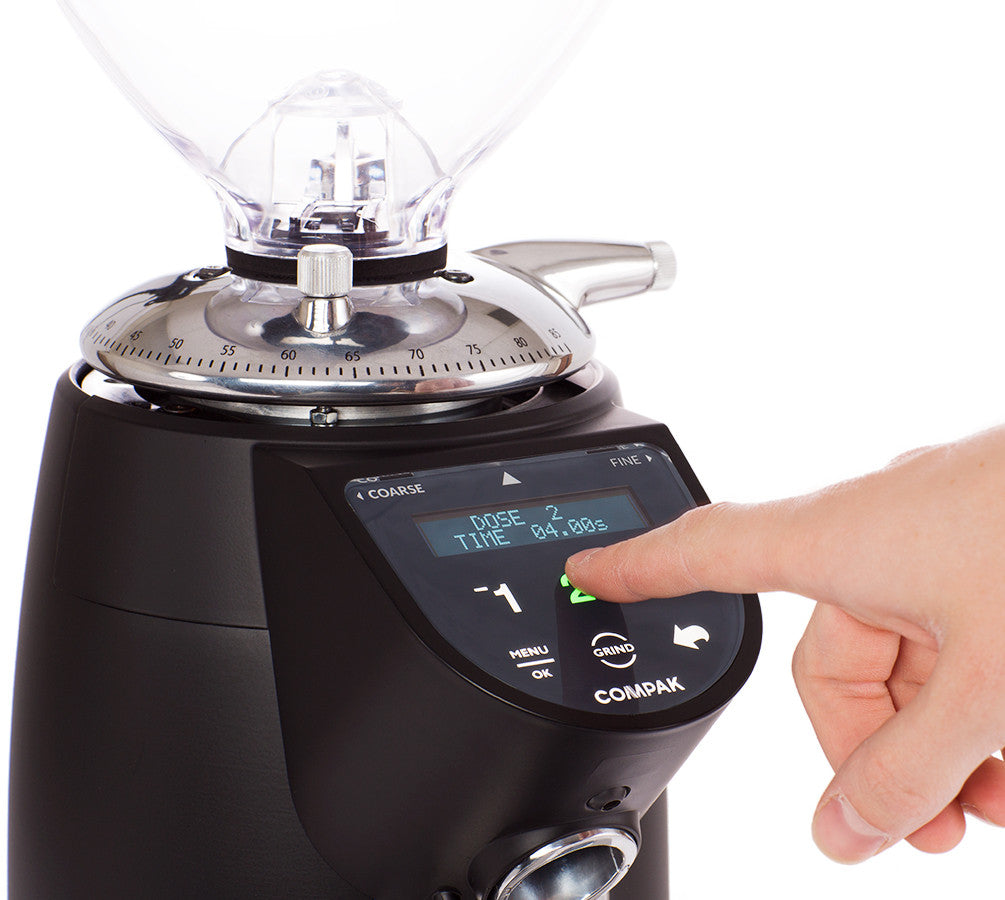 Compak E10 Conical on Demand
---
Before finalizing your purchase, please contact us
Allow one of our professional commercial machine experts the opportunity to help guide you through your buying process and make sure you have selected the proper machine and options that best meets your needs.
Please Call Toll Free:
866-711-3456
or
973-687-5090
Enjoy free shipping on orders above $49 in the lower 48 states.
Additional shipping charges may apply commercial machine to residential address, and/or tail gate delivery required.
Please call (866)-711-3456 for any questions.
Competitive price matching is available for all our products.
Please complete this form when inquiring about best price for your item.
COMPAK E10 Essential 
Conical Burr on Demand
Nothing treats your coffee like a Conical burr 
grinder.
Developed to offer the perfect tool for the professional barista. The new E-10 Conical Essential model incorporates the improvements required by the best baristas for coffee shops and competition at its highest level.
The "OD" stands for "on demand," and these doserless grinders from Compak have the potential to move your home espresso bar or your coffee shop to the next level. Conical grinders have been shown to extract more of what the bean has to offer, and the E10 Conic OD brings to you Compak precision grinding in a less complex package and at a more affordable price. The Compak E10 Conical grinders are better suited to be dedicated espresso grinders.
Parallel System" grind regulator lock. A small locking screw called the "regulation break" is loosened and the grind can be easily adjusted then locked into position by tightening the regulation break.  • Micrometric regulator allows step less adjustment of the grind, so critical for getting the very best espresso possible. 

• The 1, 2 & 3"On Demand" buttons can be set so that it is simple to grind and dispense the right amount of coffee each time. This can be done with either the "1, "2" & '3' buttons on the control panel, or by activating the portafilters switch by pressing the portafilter into place with one pushe. Less guessing means less wasted coffee.

• Touch control screen gives access to the menu system that allows the user to set the amount of coffee ground each time for a single, double or triple shot extraction. The day and date, and even a password can be set so wayward hands cannot disturb your settings. All from the LCD display.

• A three-position switch with by-pass allows automatic dosing or manual use of the grinder. • Universal adjustable height portafilters holder can be set and locked with the included hex key wrench for hands-free grinding.

• Speed is another feature of the precision conical burrs. Depending on the model you choose, coffee for a single espresso can be ground in as little as 1.7 seconds!  Electronic Features Common to Both Grinders • Multi-language Display  • 3 Modes: Pre-selection - Automatic - Instant  • Total and Partial shot counter  • Notice that it is time to change the Burrs  • Date and time  • Quantity lock configurable by weight ground 

INNOVATION INTERSECTS TRADITION MOTOR 825 W CONICAL BURRS Ø 2.65 IN
KEY SPECIFICATIONS
Motor output 825 W Revolutions per minute 400 rpm
Ø Burrs Conic 2.65 in Espresso point production 28.87 lb/h Time x dosis Espresso (7gr) 1.9 s Hopper capacity 3.74 lb
Height x width x depth 25 x 8.46 x 15.74 in
Net weight 37.25 lb.
KEY FEATURES "Parallel System"
grind regulator lock 1, 2, 3 On-Demand ground coffees
Touch control screen
Electronic fan Three positions
switch with by-pass U
universal adjustable height porta filter holder
ELECTRONIC FEATURES
Multilanguage Display 3 Modes:
Pre-selection - Automatic
- Instant Protection menu access by Password
Total and Partial shot counter
Notice of change of Burrs Date and time
Quantity lock configurable by weight ground E10 C
Before finalizing your purchase, please call toll free 866 711 3456 or 973-687 5090 to allow us the opportunity to make sure you have selected the machine and options that best meet your needs.
Share