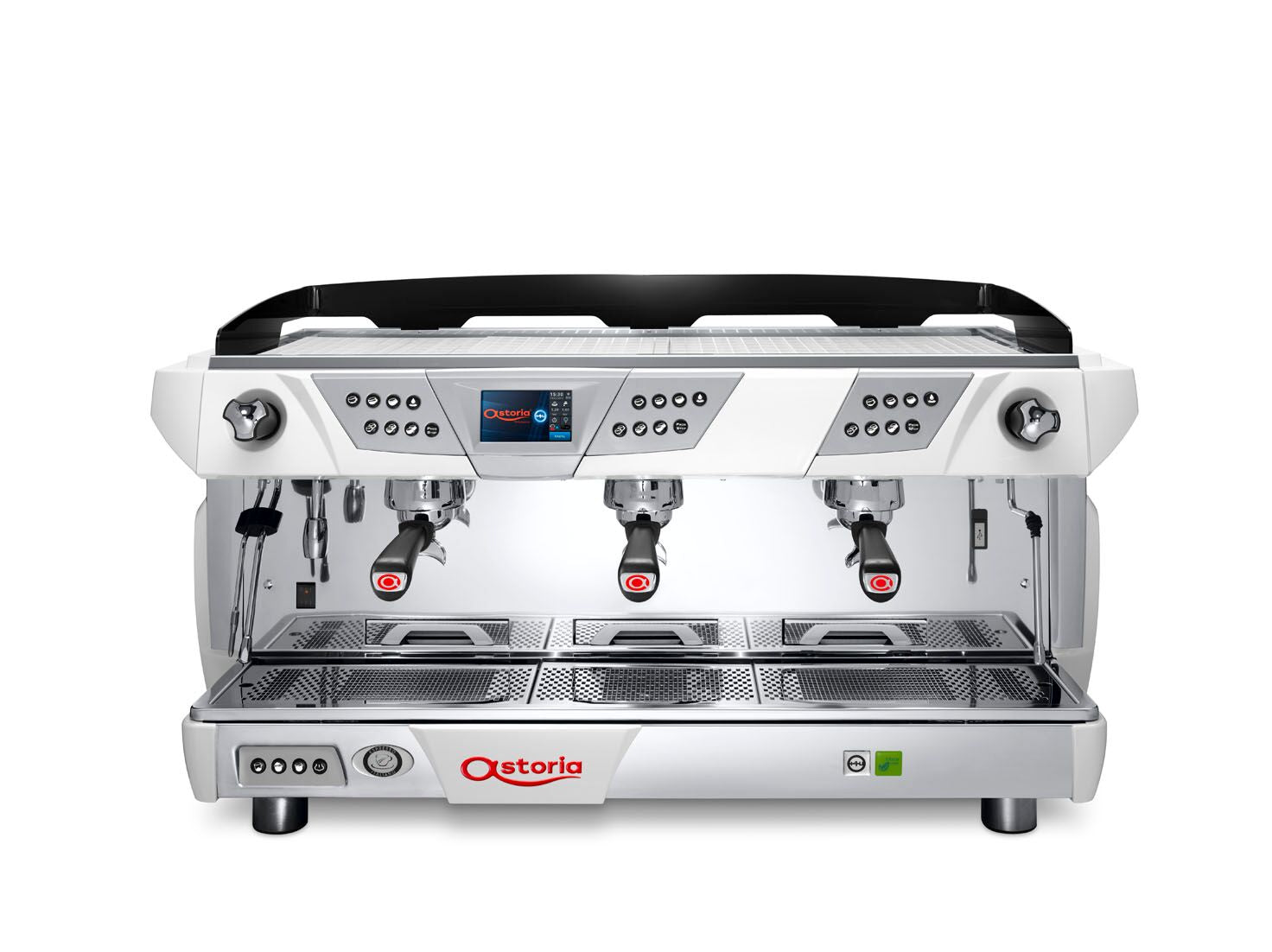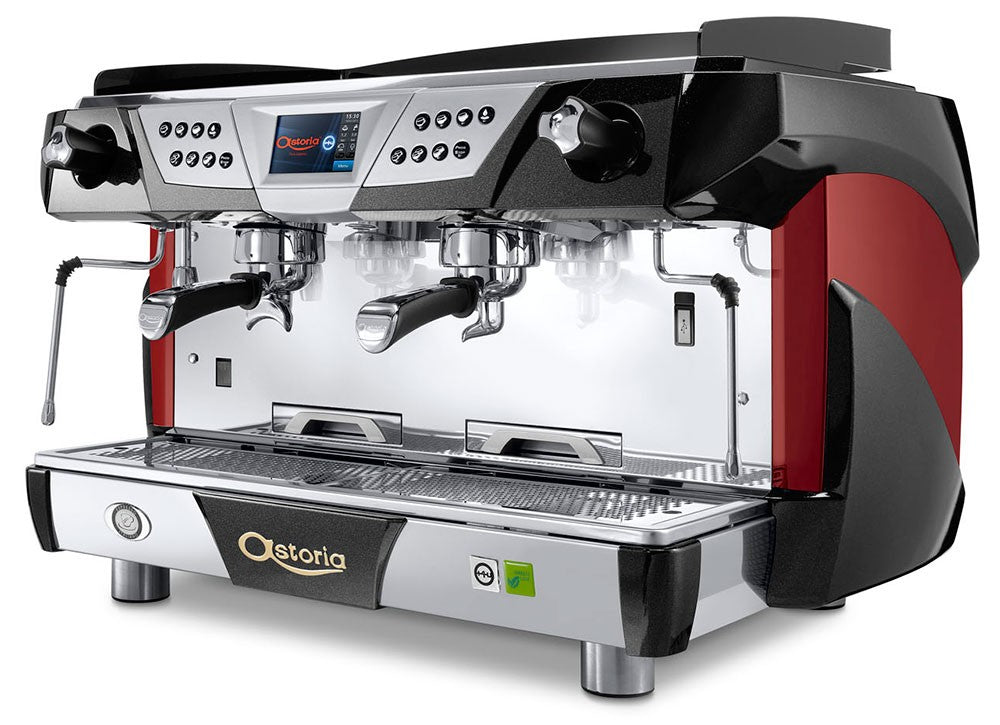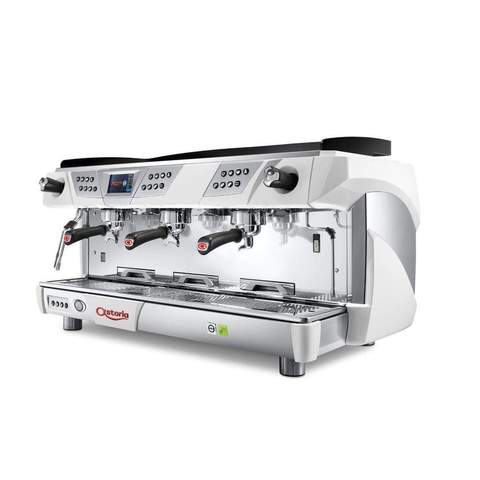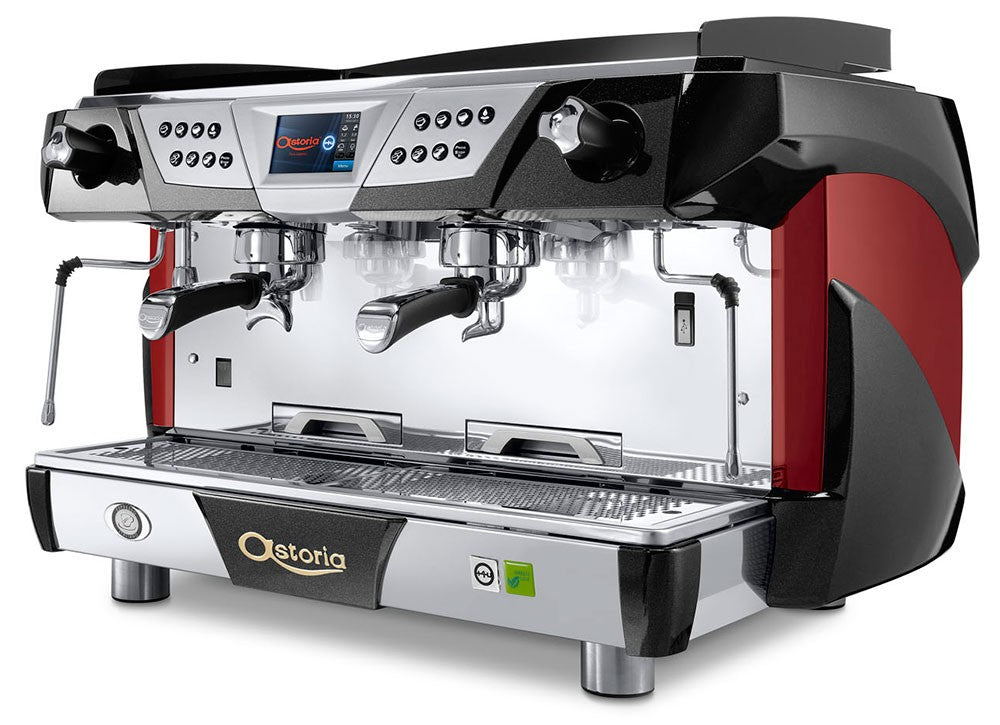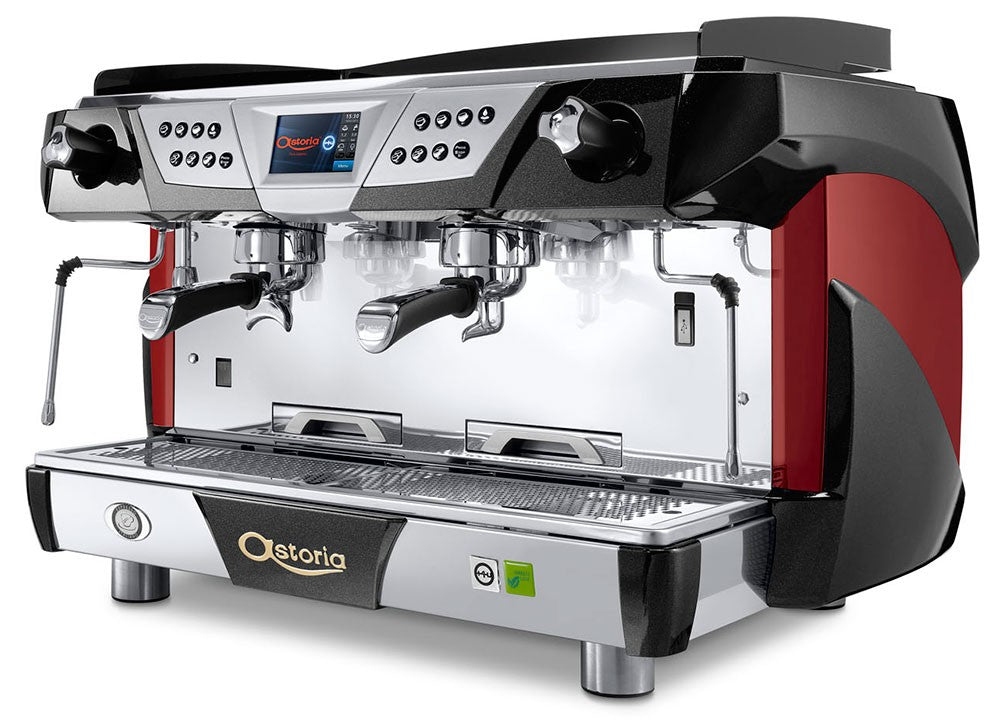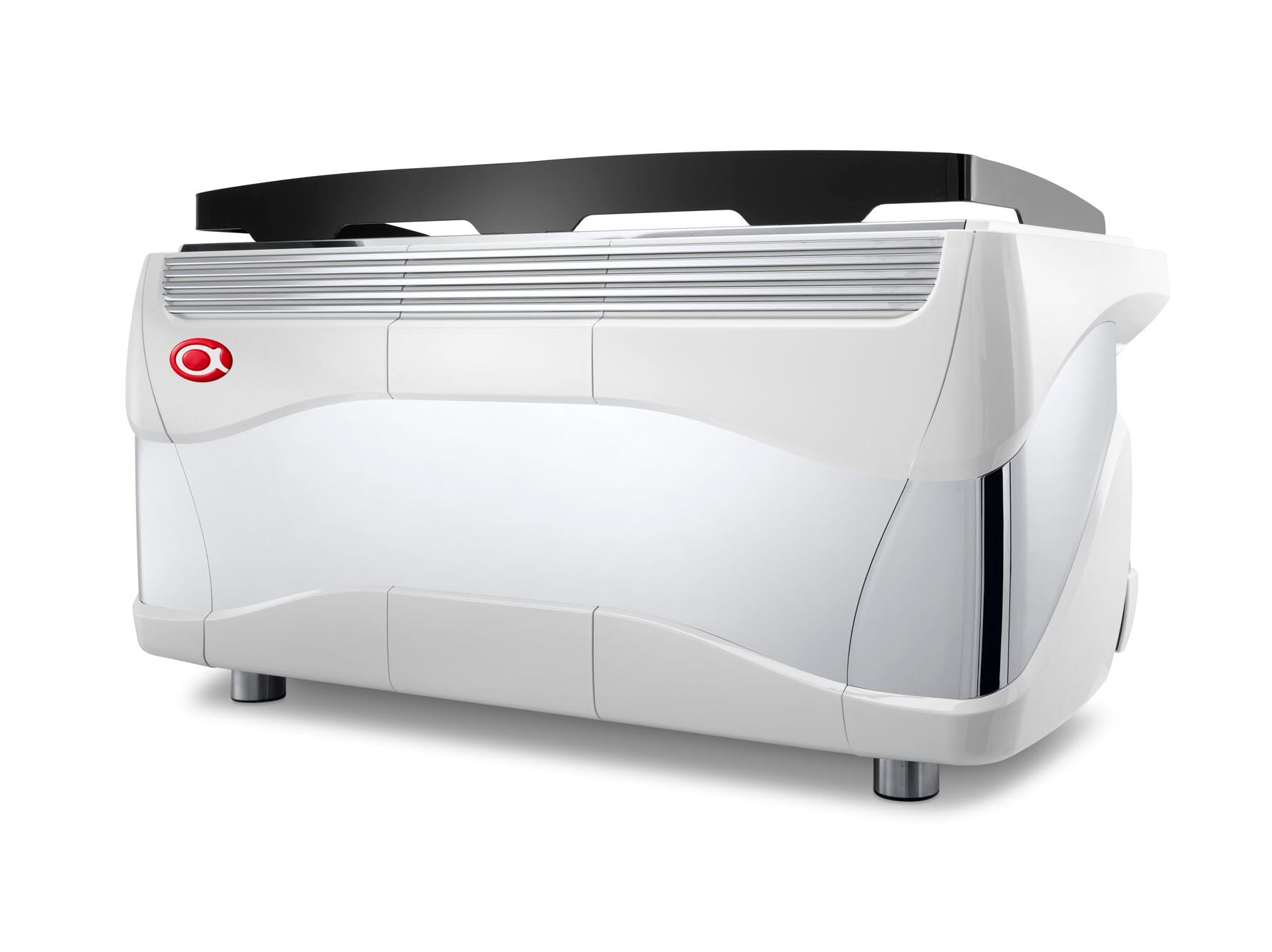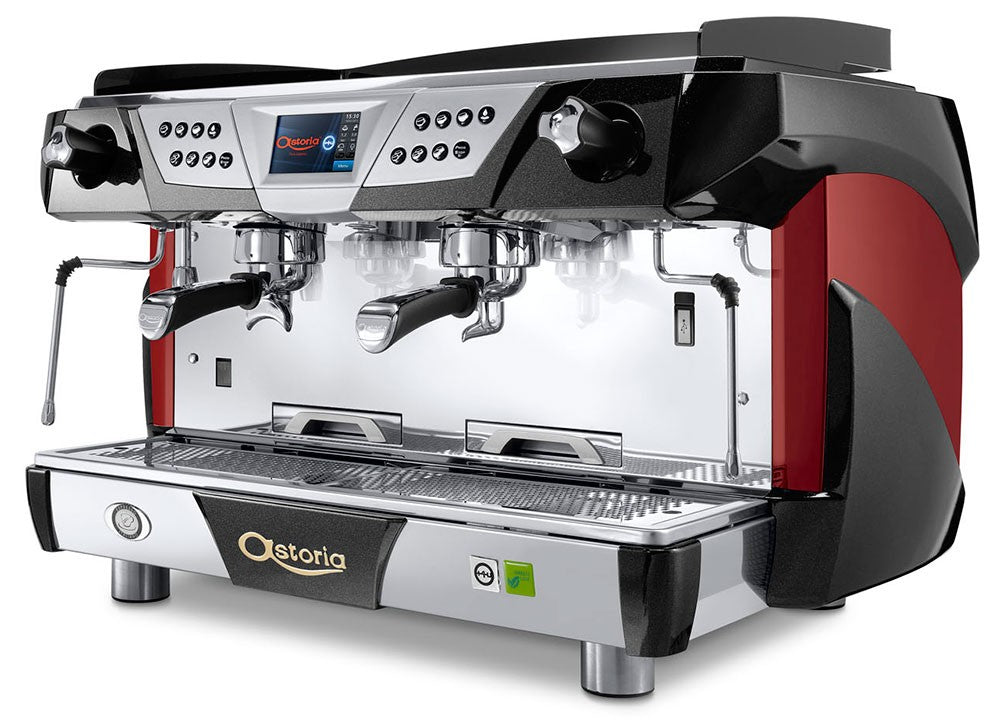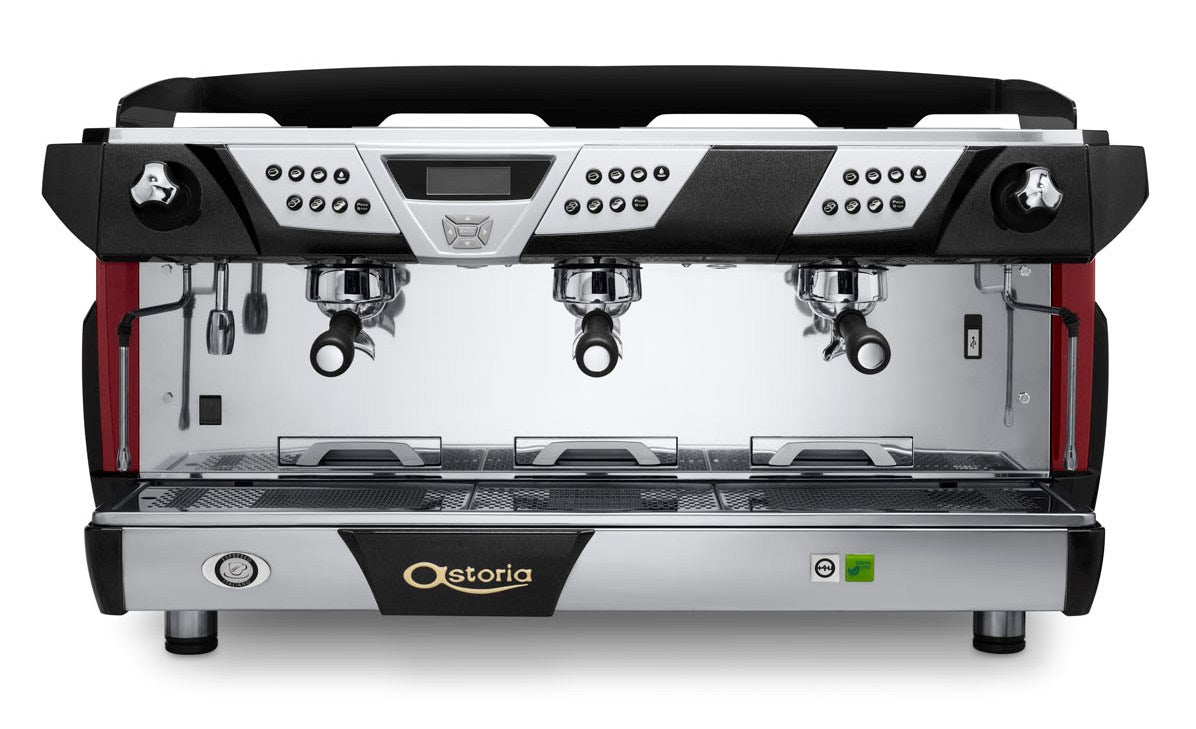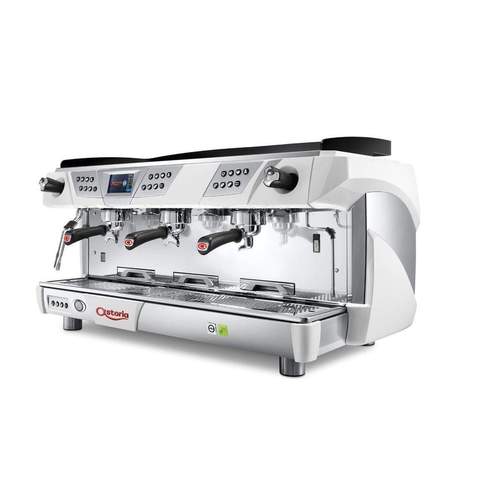 Astoria 2 & 3 Group Plus 4 U
---
Share
---
Astoria Plus 4 You TS SAE 2 Group 
Includes Free shipping & hook up of your espresso machine with a trained, local representative. Includes, local installation up to 2 hr & 1 Hr. travel. to buyer made ready water, electric, carpentry, drink set up, & demonstration. 1-year parts & 90 labor due to defective parts.
From a small town in the province of Treviso, Italy, Astoria was started in 1969 by a group of artisans who launched an idea and transformed it into the largest single coffee machine factory in the world. Today, the Astoria brand is reaching over 150 countries. They have become a leading producer of quality professional espresso machines that blends a perfect mix of artistry, technology, and sustainability.

Plus 4 You TS
Plus 4 You TS belongs to the Astoria high range models known for their dynamic and energetic lines that enhance performance in terms of quality in the cup and energy savings. It's a machine that can be adapted to your particular blend so you can enjoy excellent and consistent results every time.
Design
The design of Plus 4 You TS underlines the components of high technology that is the driving force of Plus 4 You. The keypad is backlit to facilitate the search for functions and it is set at a suitable ergonomic height on the work front to optimize, speed and improve the barista's operations. With only a few easy movements the barista can serve out all the requested drinks.
The standard machine comes with a LED light that illuminates the working area and retractable raised cup grates for maximum versatility in all preparations. The touchscreen display is placed in the center of the controls area and allows the barista to program and see the main parameters of the machine.
Multiple Heating Technology
Modularity is one of the key concepts of Plus 4 You TS: the steam boiler, independent tanks, and the electronic management system enable each unit to work autonomously. In case the coffee extraction does not work properly, Plus 4 You suggests on the display the appropriate corrective actions.
Each brewing group has its own tank and so it is possible to adjust the machine at different temperatures for different coffee blends and thus always guarantee maximum stability and yield in the cup
Temperature Self-Adjustment
Quality is ensured by an innovative control system that manages the single groups in all phases of coffee extraction, from pre-infusion to dispensing. A thermal control device allows Plus 4 You to combine maximum performance with the most suitable temperature. It simultaneously compares the parameters for dispensing individual coffees with optimal pre-set values and, in real-time and according to the singularities of the coffee used.
Flexibility
Plus 4 You fully satisfies the needs of the roaster and of the barista. They will thus both guarantee their client an excellent product in the cup thanks to a machine that can be set up based on the characteristics of every blend of coffee. Modularity is one of the key concepts that identifies Plus 4 You: the steam boiler, the water reservoirs, and the electronic control system allow independent operation of each group.
With Plus 4 You it is possible to:
- program the

independent

 coffee water tank temperature for each single group

- program the pressure of the steam
- continuously and constantly produce steam with a dedicated boiler
- guarantee only the minimum temperature variations of the coffee water (max. +/- 1°C) compared to the set value
Energy Saving
Plus 4 You is a machine from Astoria's Green Line: these machines have a low environmental impact and can reduce consumption by up to 47.6%* compared to traditional coffee machines. Thanks to innovative software that manages the automatic standby during operating pauses, the night Energy-saving feature, and the intelligent adjustment of the temperatures, Plus 4 You distributes the power only where and when it is needed.
Also, Plus 4 You automatically puts one or more groups into standby or "sleeping" mode when the workload decreases and prepares them for full capacity when needed. If the barista needs all the groups to work, he can himself directly activate them from the keypad and they will be ready to operate at the programmed temperatures within 60 seconds. We thus have flexibility, constant and consistent performance as well as the highest quality in the cup with definite savings and benefits for the barista, the roaster, and the environment.
Features of the Plus 4 You TS:
Electronic dispensing of servings
Automatic water refill
Hot water mixing system
Electronically controlled cup heater
LED illumination of workspace
Raised groups
Retractable raised cup grates
USB port for programming
Multifunctional Touch Screen color display
Display functions language options: Italian, English, German, French, Spanish, Portuguese
Display: programming of the temperature of the coffee water tank for each group
Display: programming of the temperature of each group
Display: programming of the steam boiler pressure
Display: counter of selections for each type of serving
Display: diagnostic messages for easier service
Display: manual or automatic energy saving settings
Display: notice of required water softening
Display: machine parameters
Built-in motor pump
Optional: Auto steam with 4 selections, Cool Touch steam wan
2 Grp Specifications:
| | |
| --- | --- |
|   | 2 Groups |
| Voltage | 220 V |
| Total power | 4.400 W / 4.900 W |
| Power per group | 150 x 2 W / 165 x 2 W |
| Water-coffee tank resistance power per group | 1.000 x 2 W / 1.090 x 2 W |
| Steam boiler power | 3.000 W / 3.270 W |
| Steam boiler capacity | 8 lt |
| Water tank capacity | 1.2 x 2 lt |
| Weight | 185 lb |
| Dimensions W x D x H | 32.9 x 22.2 x 22.6 in |
3 Grp Specifications:
| | |
| --- | --- |
|   | 3 Groups |
| Voltage | 220 V |
| Total power | 6.000 W / 6.700 W |
| Power per group | 150 x 3 W / 165 x 3 W |
| Water-coffee tank resistance power per group | 1.000 x 3 W / 1.090 x 3 W |
| Steam boiler power | 4.000 W / 4.355 W |
| Steam boiler capacity | 13 lt |
| Water tank capacity | 1.2 x 3 lt |
| Weight | 229 lb |
| Dimensions W x D x H | 42.3 x 22.2 x 22.6 in |
Protect your warranty & investment

.

Protect your factory warranty and machine from harmful hard water minerals that cause calcium build up, & damage to your boiler, heating elements, water passages, and moving parts. This all in 1 filter is the answer for most hard water conditions.

Help the taste of your coffee with a BMT Bestmax premium 5 stage filter with magnesium for improved coffee taste or the standard 4 stage protection filter. When selecting the premium line with magnesium, we recommend a water meter so you know when it's time to change your filter as magnesium will show as a solid on a test strip.

Dial in the setting 1, 2 or 3 on the BWT filter head to match your water hardness and brew system needs. to get the proper protection & longest life based on degree of water hardness. Just twist the all in one cartridge out of the self-closing valve in head and spin the new replacement one in when needed, no water to shut off or turn on before changing,

The BWT 0.5-micron cartridge can lie sideways, set on its base or hang from the wall bracket included,

Recommended sizes based on water hardness and usage.

See our compete BWT accessories discount packages.
Before finalizing your purchase, please contact us
Allow one of our professional commercial machine experts the opportunity to help guide you through your buying process and make sure you have selected the proper machine and options that best meets your needs.
Please Call Toll Free:
866-711-3456
or
973-687-5090
Enjoy free shipping on orders above $49 in the lower 48 states.
Additional shipping charges may apply commercial machine to residential address, and/or tail gate delivery required.
Please call (866)-711-3456 for any questions.
Competitive price matching is available for all our products.
Please complete this form when inquiring about best price for your item.