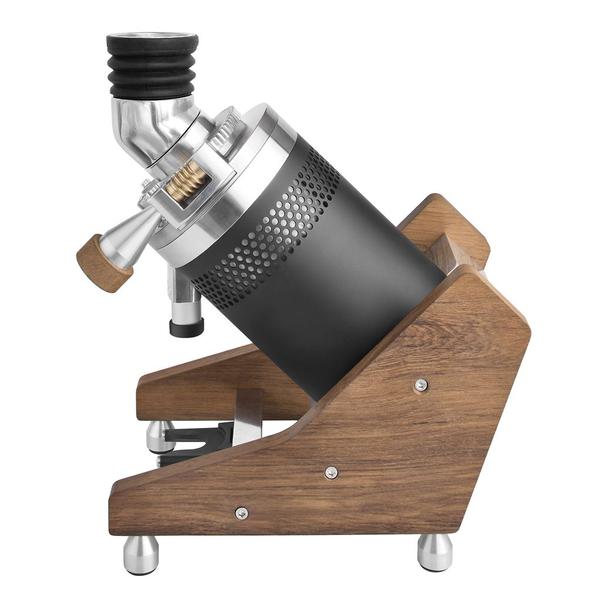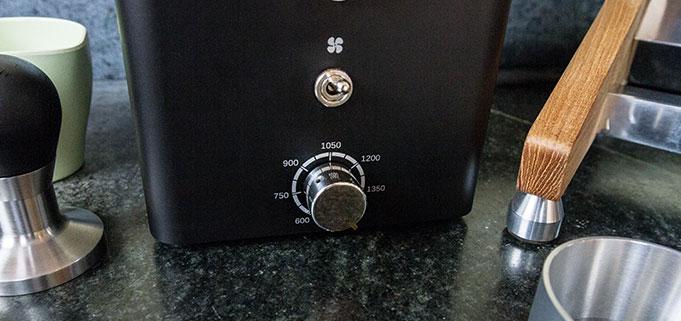 Ceado E37Z Hero Single Dose
---
Share
---
CEADO E37Z Low Retention Grinder with Adjustable RPM & diamond dust coated burrs.
Ceado E37Z-Hero is the result of Italian craftmanship and cutting-edge technology in a single-dose coffee grinder, with a functional design which breaks old patterns, equipping baristas or coffee labs with the best features so to express their will to experiment.
Finding a coffees sweet spot is based on a scientific approach and the Z Hero is the ultimate tool to do it with, finding the prefect weight, grind and burr speed with minimum coffee waste.
Z-Hero station creates customized grinding profiles, so as to experiment with different types of extractions. Adjusting the burrs rpm, each individual grind will produce different flavor profiles, even when using the same beans Z-Hero burrs DLC-coated and without screws on the burrs surface, exclusively engineered with two different designs. This is the most advanced device ever assembled for high-end coffee grinding.
The word coffee grinder doesn't begin to tell the story.
The Ceado's E37Z Hero is a precision single dosing instrument. With a DLC coated grinding chamber inclined at 45 degrees, variable grind speed and essentially zero retention the E37Z Hero will take you on a journey of next-level exploration of the world's finest coffees.
Heroic Grind
The E37Z Hero is definitely not intended for the average home user or café. But if you want to learn more about what's inside the best in the business. looking for the very best possible grinder, this is it, go no further.
Grinding speed affects flavor profiles. Each E37Z is handmade at Ceado state of the art facility in Venice, Italy, the lab testing report for particle size distribution of each individual grinder goes through, the results of which come in the box.
Inside the E37Z The grinder has two main components. There's the grinder itself and the Z-Hero station. The station has controls for turning the grinder on, turning a cooling fan on, and a dial for setting RPM of the burrs which is continuously variable from 600 to 1500 rotations per minute. On the back of the Station there's a master power switch, main power input and a military grade multi-core connection to the grinder.
The grinder's motor is 740 watts. That's about 1 horsepower. A very powerful motor! Like most parts of this grinder it's over-built. For comparison, Ceado's E37S runs the same size burr as the Z with a 450-watt motor.
The top of the station is trimmed out with wood to match the wood panels of the grinder.
The grinder mounts into a robust metal frame which also houses a cooling fan. Ceado recommends turning on the fan after ten consecutive grinding cycles.
At the heart of the Hero are massive 83-millimeter burrs. Sure, they're big, but how many people are grinding with diamonds?
Both the burrs and the grinding chamber are DLC coated. DLC stands for Diamond Like Carbon. What DLC does is increase hardness, wear resistance, and slickness—that is, it reduces friction. It's a material used in Formula One, NASCAR, and super sport motorcycle engines. Virtually every multi blade wet razor has edges coated with DLC to prevent abrasion of sensitive skin. And DLC coating is used in biomedical applications such as implanted human heart pumps where it coats the blood contacting surfaces of key components.
Diamond Like Carbon So what does DLC do for the heart of the Z-Hero? Well a couple of things. First with the increased hardness and wear resistance you get a burr with a much longer lifespan. The Hero's burrs have a projected lifespan of ten thousand kilos of grinding. That compares to steel burrs rated typically rated for about 600 kilos. Plus, steel burrs can rust. DLC burrs can't. That's important if using moisture to control static via RDT—that's the Ross Droplet Technique. I'll have more on that in a minute. Second, DLC is a very slick material. Less friction of course means less heat, but it also helps get the grinds out of the grinder and into your portafilter. Grinds don't stick to burrs and internal components. They pick up less oil so a significant reduction in cross contamination when you switch coffees. And they are very easy to clean, kind of like the best non-stick pan you ever cooked in. These burrs have no screw heads.
Take a look at just about any other flat burr and they're drilled through for the mounting screws. That's six places with reduced grinding efficiency and recesses where coffee and oils can collect. The pattern of the Hero's burrs is rather unique. Most flat burr sets tend to be mirror images like these here.
The Hero's burrs are engineered with two different designs. Notice the two protrusions on the bottom burr and three on the top. Also the large flat area at the outer edges of each burr. Now this burr set is proprietary to the Hero with a design based on Ceado's 60+ years of experience. They are suitable for the full range of coffee grinding from powder fine Turkish, through espresso and up to coarser grinding for drip, pour over, press and cold brew.
 The large handle is trimmed in wood to match other parts. The worm gear is a favorite of many for grind size adjustment method. We're seeing more and more manufacturers using it. Because of the gear reduction inherent in the design, it's super precise. Really the most precise way of making the super small grind size adjustments which are critical in espresso brewing. And with the worm gear's mechanical advantage there's no need for a separate lock to keep grind size from drifting.
But one more trick here, you can easily disengage the worm gear. Just turn the nut, push down and the gear swings out of the way. Now you can easily go from fine grinding for espresso up into coarser grinding for drip, pour over, press or cold brew.
There's a bunch of accessories, the results of particle size distribution tests run in the Ceado Lab on a Malvern Master Sizer 3000. It's the latest generation of the world's most popular particle sizing instrument. Every Hero grinder gets a particle analysis using two types of coffee and those results are included in the box with each Hero
Also in the box: 3 amber colored single dose jars for storing pre-weighed beans, a portafilter dosing funnel, a cleaning brush, a towel with Ceado logo monogram, an extensive diary for recording tasting notes and grinding profiles, and an RDT sprayer. If not familiar with that, it stands for the Ross Droplet Technique for eliminating grinder static.
Before finalizing your purchase, please contact us
Allow one of our professional commercial machine experts the opportunity to help guide you through your buying process and make sure you have selected the proper machine and options that best meets your needs.
Please Call Toll Free:
866-711-3456
or
973-687-5090
Enjoy free shipping on orders above $49 in the lower 48 states.
Additional shipping charges may apply commercial machine to residential address, and/or tail gate delivery required.
Please call (866)-711-3456 for any questions.
Competitive price matching is available for all our products.
Please complete this form when inquiring about best price for your item.