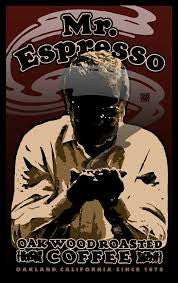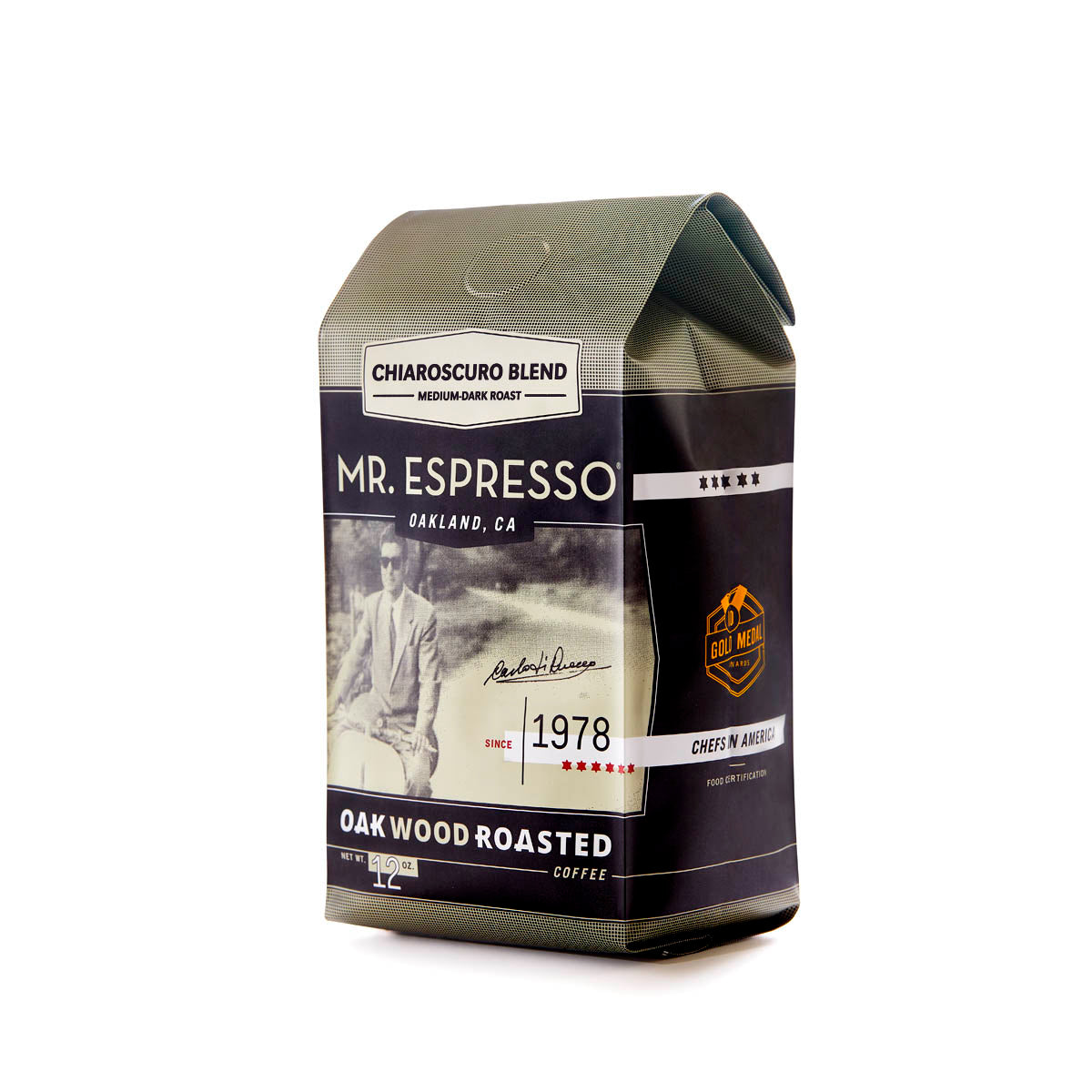 Mr. Espresso Chiaroscuro Blend Medium Dark 6 X 12oz
---
Before finalizing your purchase, please contact us
Allow one of our professional commercial machine experts the opportunity to help guide you through your buying process and make sure you have selected the proper machine and options that best meets your needs.
Please Call Toll Free:
866-711-3456
or
973-687-5090
Enjoy free shipping on orders above $49 in the lower 48 states.
Additional shipping charges may apply commercial machine to residential address, and/or tail gate delivery required.
Please call (866)-711-3456 for any questions.
Competitive price matching is available for all our products.
Please complete this form when inquiring about best price for your item.
Customer service, integrity, quality and value are our first priorities
Please Call Toll Free 866-711-3456 -We welcome the opportunity to be of serves
 

FREE SHIPPING IN THE LOWER 48 STATES
Mr. Espresso-Oakwood Roasted  
Coffee comes in 2-way valve bags
 6 -12 oz. bag Price $13.00 Per = $78.00 
                                    Volume discount available 
Chiaroscuro, CHARACTERISTICS 
Cupping notes: Smoky, Mild Fruit Notes, Layered
Roast level : MEDIUM-DARK 
The word Chiaroscuro (key-are-oh-SKOO-row) combines the Italian term for "light" (chiaro) and "dark" (scuro). It was first used to describe art – most notably from the Italian painter Caravaggio. His dramatic use of light and dark largely influenced the Baroque artists who followed. Likewise, our Chiaroscuro Blend is a complex coffee, layered with smoky caramel punctuated by mildly bright fruit notes. 
Before finalizing your purchase, please Call Toll Free 866-711-3456 to allow us the opportunity to make sure you have selected the coffee that fits your taste preference.
Share