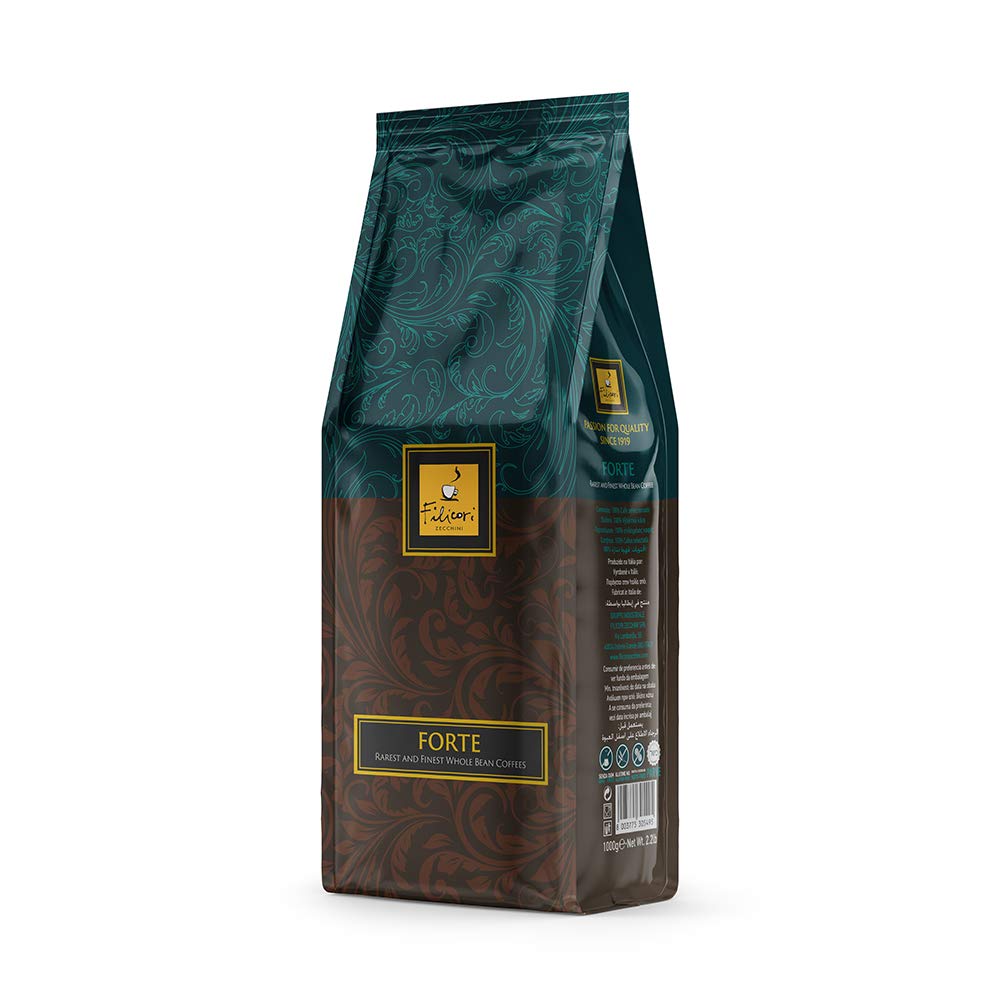 Filicori Zecchini Forte 6-2.2Lb. Bags,
---
Share
---
Filicori Zecchini Forte Blend
6 X 2.2 lb. Bags Per Case 13.2 lb.
1-Cs.-$160 Per, -2-Cs.-$155 Per.-4-CS.-$150.00 Per-5-Cs.-$145.00 Per 6Cs $140.00
Forte blend provides an all-around coffee for Cappuccino, cafe Latte as well as Americano and straight espresso.
ROAST THEN BLEND or coffees: Each kind of coffee bean needs its specific roasting procedure. We roast each kind of coffee at perfection before creating the espresso blend Not surprisingly all our whole coffee beans have the same color.
SAME FLAVOUR ALL YEAR ROUND. We have been buying our coffee from the same farms for the past decades and know exactly what we are getting: premium quality coffee beans.
Many other companies buy their coffee based on lowest price, often by corner-cutting farms. That's why our espresso coffee always taste the same, all year round.
Before finalizing your purchase, please contact us
Allow one of our professional commercial machine experts the opportunity to help guide you through your buying process and make sure you have selected the proper machine and options that best meets your needs.
Please Call Toll Free:
866-711-3456
or
973-687-5090
Enjoy free shipping on orders above $49 in the lower 48 states.
Additional shipping charges may apply commercial machine to residential address, and/or tail gate delivery required.
Please call (866)-711-3456 for any questions.
Competitive price matching is available for all our products.
Please complete this form when inquiring about best price for your item.