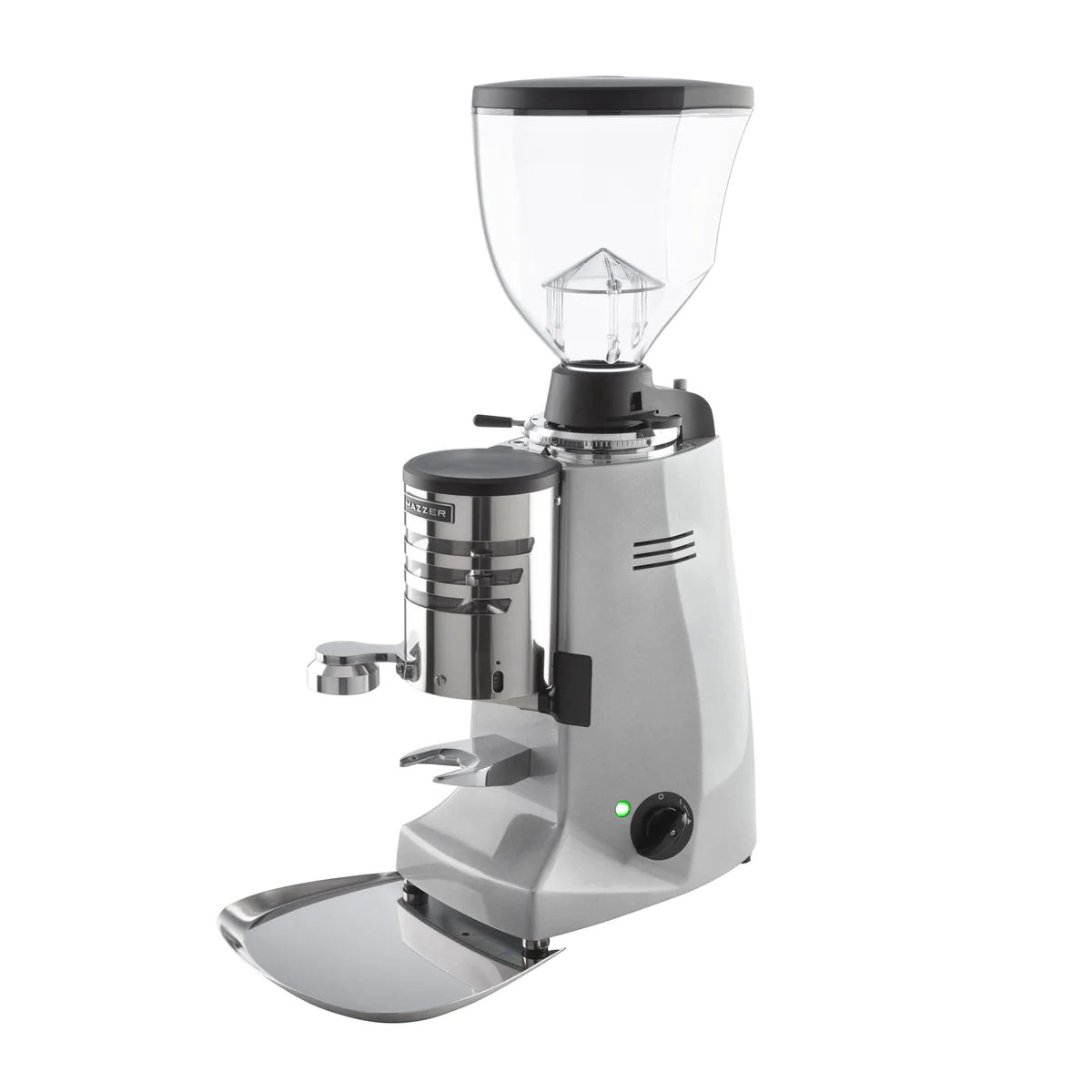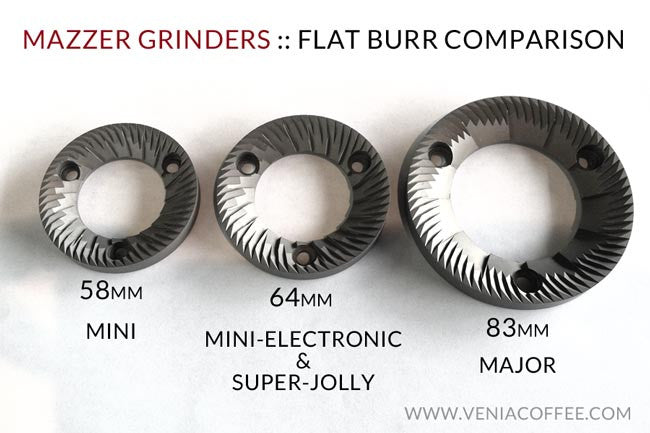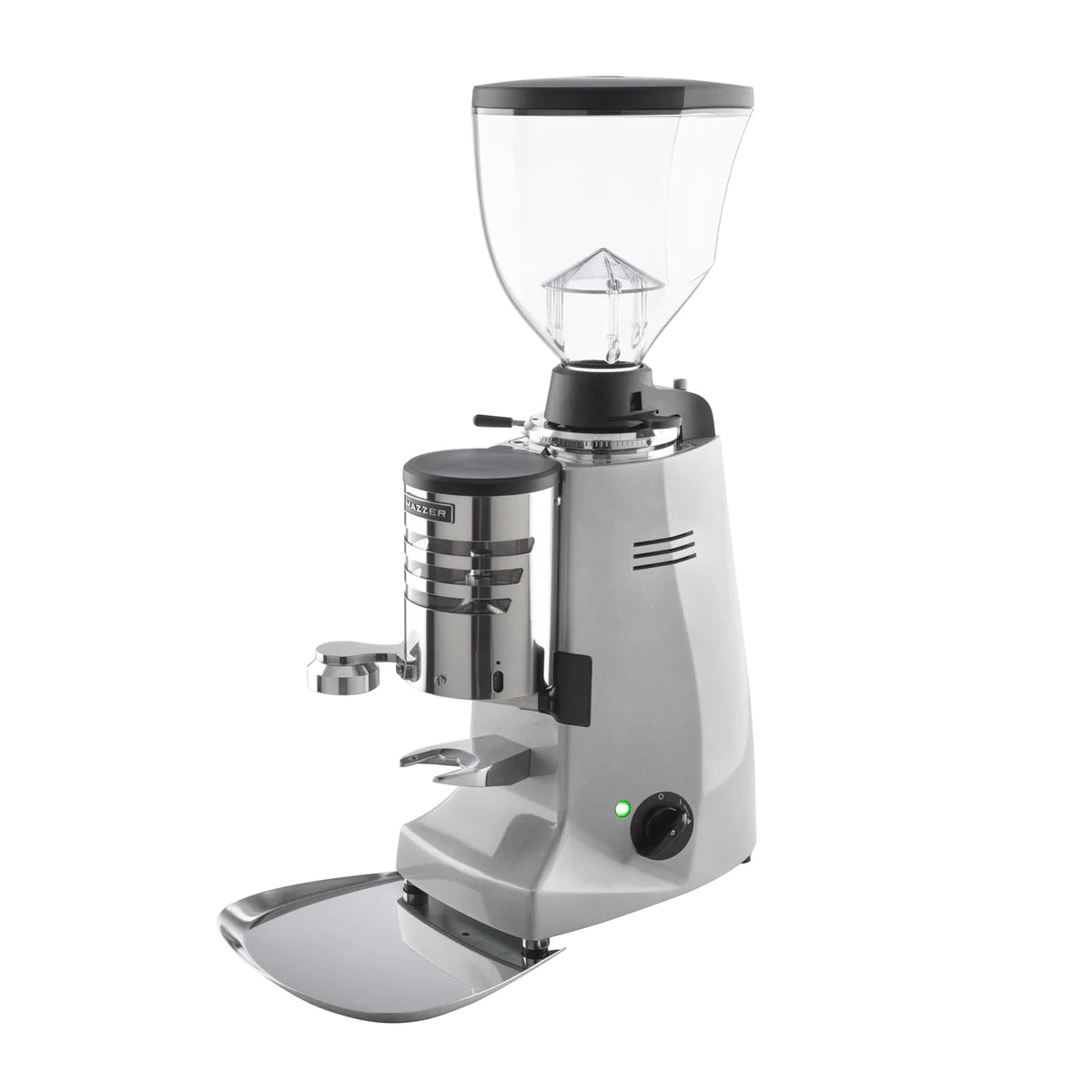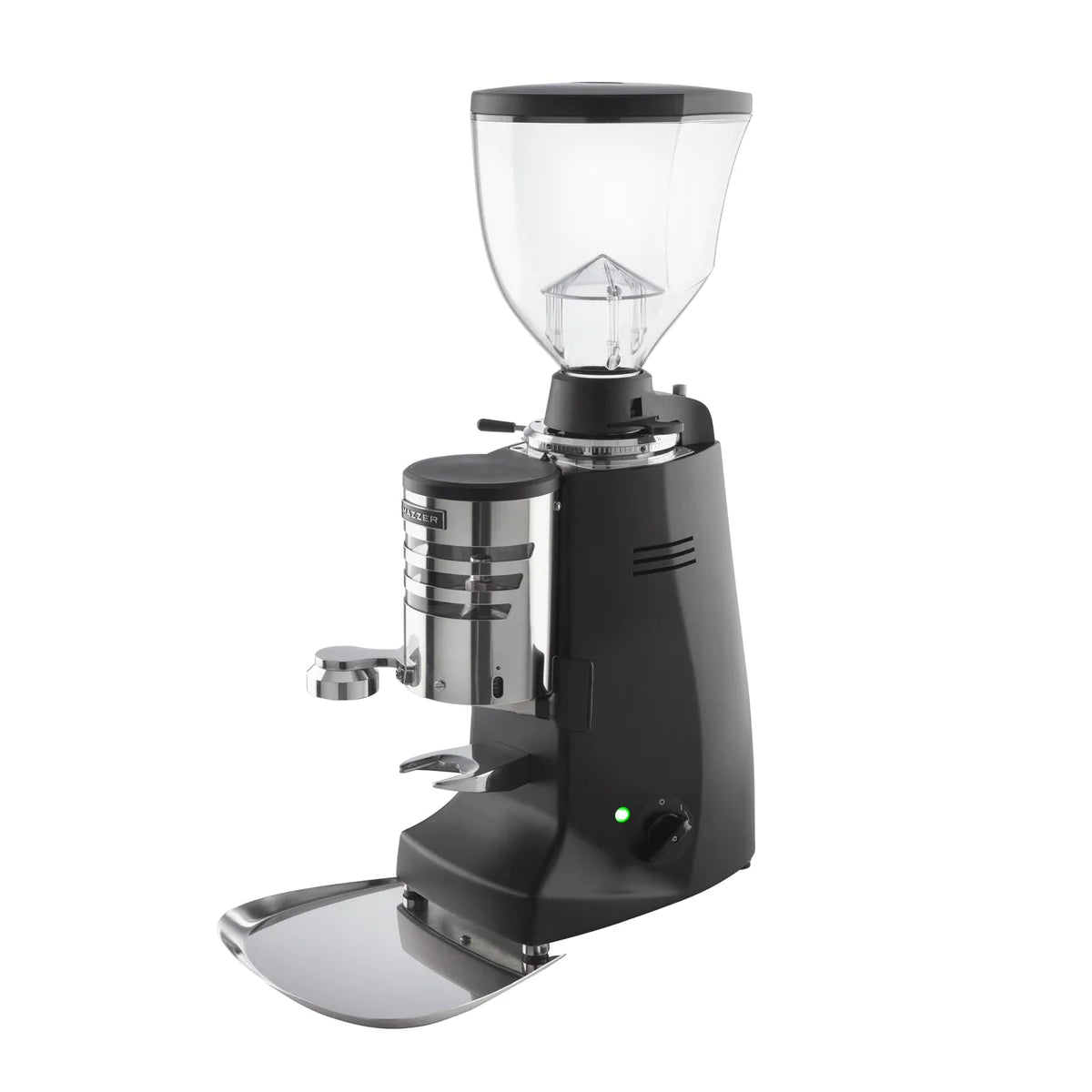 Mazzer Major V Doser Espresso Grinder
---
Before finalizing your purchase, please contact us
Allow one of our professional commercial machine experts the opportunity to help guide you through your buying process and make sure you have selected the proper machine and options that best meets your needs.
Please Call Toll Free:
866-711-3456
or
973-687-5090
Enjoy free shipping on orders above $49 in the lower 48 states.
Additional shipping charges may apply commercial machine to residential address, and/or tail gate delivery required.
Please call (866)-711-3456 for any questions.
Competitive price matching is available for all our products.
Please complete this form when inquiring about best price for your item.
Mazzer Major V The Mazzer Major V boasts low retention, flexibility to adapt to all situations, and performs well at any time of the day - from the morning rush to regular service. It's the grinder to have when a coffee shop wants to make the leap to the next level. •
Mazzer's largest and highest production flat burr grinder • Grinder-doser with flat blades suitable for medium/high consumption • Stepless micrometrical grinding adjustment • AUTOMATIC: with start every 12 doses and stop when the doser is full • Available in single-phase • Color: Black • Power 650 Watt • Grinding blades: Flat Ø 83 mm – 3¼ inches (ref. 151A single phase) • Grinding blade speed: 1600 r.p.m. (60 Hz) • Coffee-bean container capacity:3.5 lbs • Ground coffee container capacity: 0.6 lbs • Dose adjustment: 5.5-8 g (0.19 - 0.28 oz) • Net weight: 45.2 lbs • 100% Satisfaction Guaranteed!
Data may vary depending on the set and roast point, blend, or single-origin coffee. The Mazzer Major grinder has become a staple in many coffee shops around the country. As Mazzer's largest and highest production flat burr grinder, the Major has become a popular choice for medium to high volume cafes. For those that don't need the capabilities of the Robur or prefer the flat burrs over the Robur's conical, the Major is the go-to choice for quality grinding and durability.
WARRANTY: All new Mazzer grinders include 1-year parts and a 30-day labor warranty.
GRINDER CALIBRATION: There may be signs of use from the Mazzer factory calibration process, which involves the use of coffee beans. Per
Mazzer, each grinder is factory tested and calibrated with actual coffee beans before being sold. Additionally, per Mazzer, it is normal to have some coffee residue, dust, or particles leftover from the calibration process in a "factory new" grinding machine. If you have further questions regarding the calibration process, please contact Mazzer directly.
Share