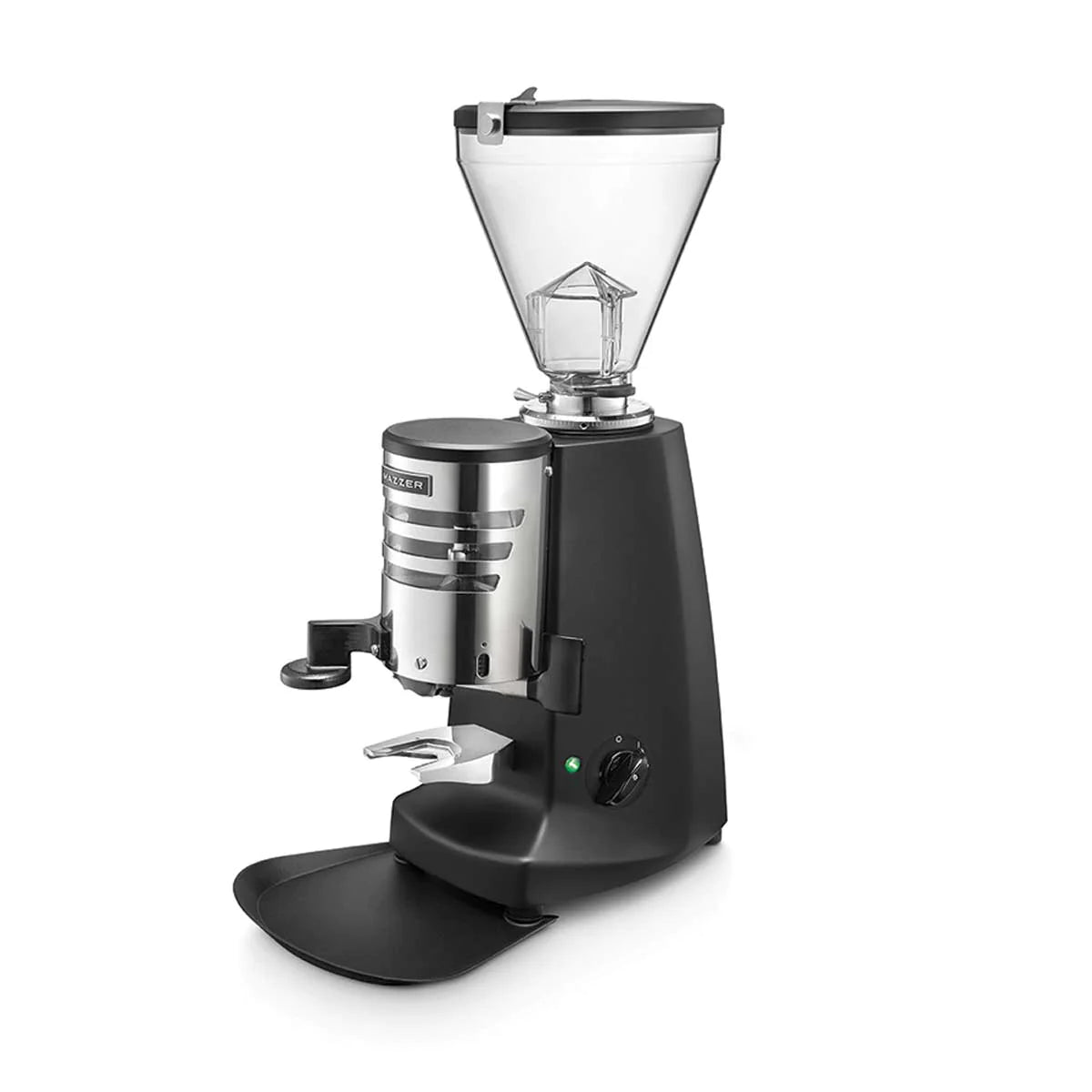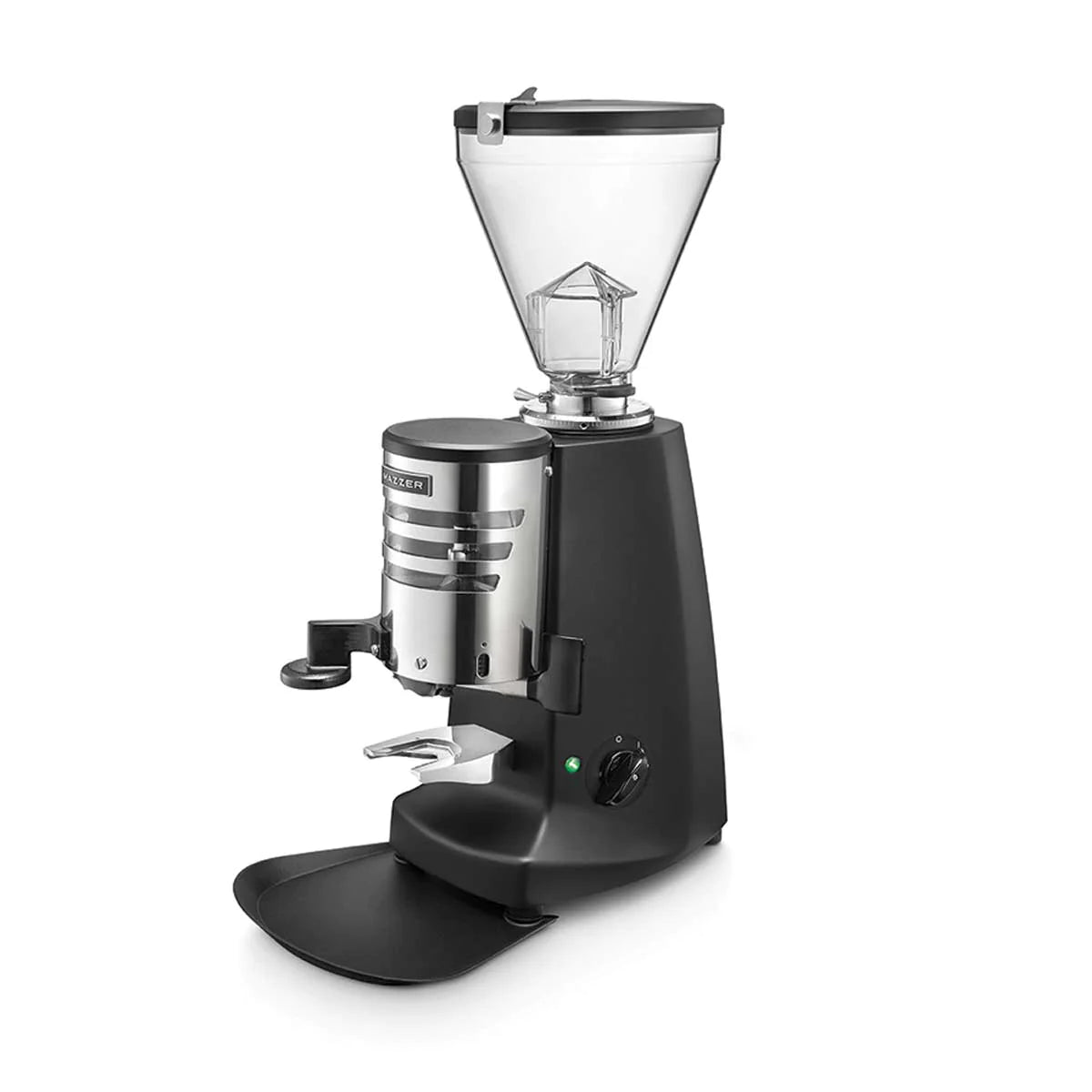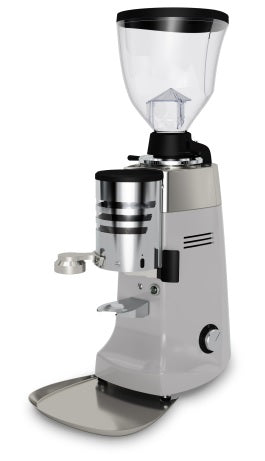 Mazzer Super Jolly V Up Timer/Doser.
---
Before finalizing your purchase, please contact us
Allow one of our professional commercial machine experts the opportunity to help guide you through your buying process and make sure you have selected the proper machine and options that best meets your needs.
Please Call Toll Free:
866-711-3456
or
973-687-5090
Enjoy free shipping on orders above $49 in the lower 48 states.
Additional shipping charges may apply commercial machine to residential address, and/or tail gate delivery required.
Please call (866)-711-3456 for any questions.
Competitive price matching is available for all our products.
Please complete this form when inquiring about best price for your item.
Customer service, integrity, quality and value are our first priorities
  

 

FREE SHIPPING IN THE LOWER 48 STATES 

 
MAZZER
New Super Jolly V Up Timer/Doser, Espresso Grinder
Mazzer line of espresso grinders meet the demands of the most discerning coffee industry professionals and espresso lovers around the world. They are designed to get the job done. 
The Super Jolly Timer/Doser has been replaced with the new Super Jolly V Up Timer/Doser. 
The Super Jolly Electronic has been replaced with the new Super Jolly V Up Electronic.
YOUR COFFEE SIDEKICK TOUCH control panel PROGRAMMABLE single, double and third dose buttons MANUAL GRINDING mode STEPS of a hundredth of a second TOTAL dose counter PARTIAL dose counter MANUAL PAUSE function in between grinding Ability to set up a MAX TIME per doseSIMPLICITY OF USE The grinder is easy to use, and has everything you need to make excellent coffee in a small to medium-sized coffee shop. The Super Jolly V Up is a streamlined sibling to the V Pro with a touch-sensitive digital interface. MUST-HAVE FEATURES Universal portafilter holder adjustable in height Portafilter activated grind button to grind hand-free Stepless micrometrical grind adjustment Optional magnet to place a tag on the hopper with the name of the coffee
MAXIMUM CONTROL GFC Reduces the electrostatic charge which causes the coffee powder on tray and counter and prevents clumping. It is composed of a removable aluminum outlet insert equipped with an easy to clean extractable wire damper to get a dynamic control over the flow of coffee throughout the chute.
CONSISTENT RESULTS Uniform coffee grounds and consistent dosing to keep consistent results
RELIABLE AND ICONIC The new Super Jolly V Up is addressed to those who look for simplicity of use without having to compromise on reliability or ergonomics. A modern grinder that paid tribute to the iconic style of the 1971 Mazzer Jolly. SAVE COFFEE Low retention grinder to save time and coffee each time you change your settings. DURABLE AND ECO-FRIENDLY 93% of the grinder weight comes from premium materials like stainless steel, aluminum, brass, and copper, to make it not only durable but also easy to recycle and eco-friendl
EN Grinding on demand, electronic dose adjustment Power Grinding adjustment Burrs Grinding burrs speed Body Hopper capacity Net weight Equipment features Optional features 350 Watt stepless micrometrical flat burrs 64mm (2 ½ inches) (ref. 233M) 1400 rpm (50 Hz) - 1600 rpm (60Hz) aluminum die casting 1.1 kg (2.4 lbs) 14 kg - 31 lbs GFC Tag holder
dimensions certifications
Wide 8 ¼
Deep 16 ¼ 
High 23 ½


Share