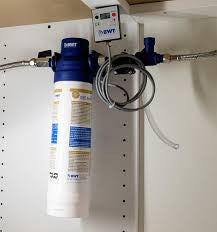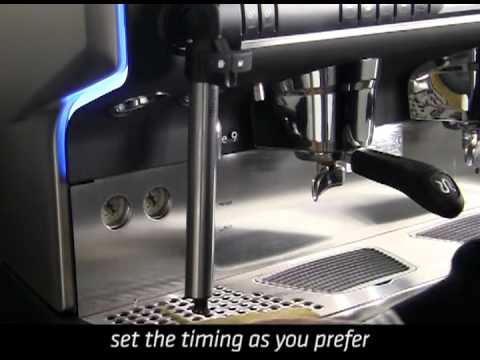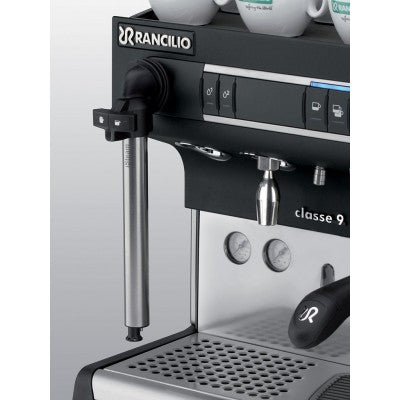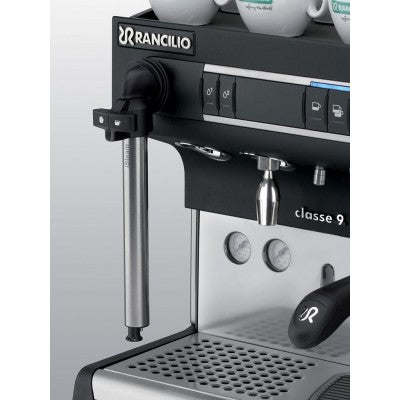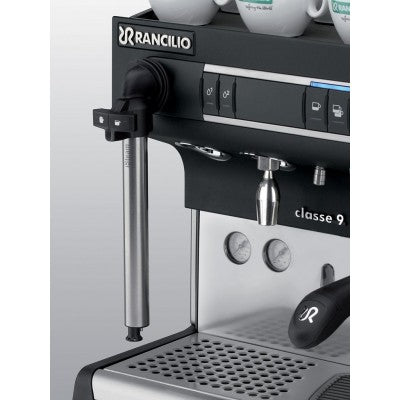 Rancilio 2 - 3 & 4 Group Class 9 USB
---
Before finalizing your purchase, please contact us
Allow one of our professional commercial machine experts the opportunity to help guide you through your buying process and make sure you have selected the proper machine and options that best meets your needs.
Please Call Toll Free:
866-711-3456
or
973-687-5090
Enjoy free shipping on orders above $49 in the lower 48 states.
Additional shipping charges may apply commercial machine to residential address, and/or tail gate delivery required.
Please call (866)-711-3456 for any questions.
Competitive price matching is available for all our products.
Please complete this form when inquiring about best price for your item.
Rancilio

Class 9 USB 2 - 3 & 4 Group 
Absolute will coordinate the installation of your espresso machine with a trained, local representative. Includes, local installation to buyer made ready water, electric drink set up, & demonstration. One-year parts & labor due to defective parts, 
The Class 9 USB is a Coffee House Machine with USB digit line of café machines 
Rancilio is known for their high quality and attention to detail.  Rancilio machines have powerful heat exchangers per boiler size giving them very quick recovery times, coupled with their quick acting pressure stat helps to provide very stable temperature control from a heat exchanger system. Rancilio machines are built for year after year of hard service
General Features
Rancilio Class 9  Features- 4 programmable volume keys- Hot water dispenser with (flow regulation)- Direct to boiler mounted group head for shot temperature stability- Over abundant steam supply to eliminate recovery time- Adaptable for various coffee profiles – multiple factory set pre-infusion- Medal panels and welded steel framework
-Main Features
Direct drain pan to hose connection

Automatic Refill

Twin pressure gauge for pump and steam

Full sized rotary vane pump

Adaptable for various coffee profiles – pre infusion

Optional Solid Teflon steam arm – for easier cleaning available

2 Grp, Dimensions (W X D X H) 30" X 22" X 21"
Boiler Capacity 11 Liters – Power Requirements 220 V – 6000 W – 30 Amp 
Weight 150 lbs... Shipping Weight 200 
lbs.
                   

3 Grp Dimensions (W X D X H) 40" X 22" X 21"
Boiler Capacity 16 Liters – Power Requirements 220 V – 6000 W – 30 Amp
Weight 200 lbs... Shipping Weight 260 lbs..
4 Grp Dimensions (W X D X H) 50" X 22" X 21"

Boiler Capacity 22 Liters – Power Requirements 220 V – 6000 W – 50 A

Weight 250 lbs... Shipping Weight 260 lbs.

Included:

1 single filter holder (7 gram basket 2 double filter holders (14-16 gram basket)

1 Blank filter basket

integrated shot timer

Stainless steel braided hose for water (1/2" NPT) and drain line

220 Volt 30 AMP cord cap
Installation Package includes up to 3 hours labor & 1 Hr. travel of certified technician service. 
Requirements:
Plumbing, drain, and electrical must be in placed and complete per the manufacturer's installation specs prior to installation.

Water filtration is required and not included in the installation package.

Water Requirements - 3/8" dedicated cold-water line with shut off valve and compression fitting - water hardness must be between 3-5 grains per gallon or 50-85 ppm - water softener and/or filter must be installed if it exceeds the limits - Minimum incoming water flow rate of 35 GPH and the maximum line pressure of 70 PSI / 5 BAR Drain Requirements -Open gravity drain of minimum 1.25 inches within 4 feet of the machine. Extended length is posable at extra hose cost 

note 220-volt machines come without plug.
The installation package does not include general construction services (including but not limited to electrical wiring, water and drain plumbing, drilling countertops, the installation of other equipment, etc.). Additional travel costs may be required for locations outside of 50 miles or 1 hr. travel time
Water Filter a must
Protect your factory warranty and machine from harmful hard water minerals that cause calcium build up, & damage to your boiler, heating elements, water passages, and moving parts.
Help the taste of your coffee with a BMT premium with magnesium 4 stage filter or our standard Bestmax system.
Dial in the setting for your water hardness and brew system needs. based on degree of water hardness
This all in one filter system is the answer to most espresso machine water condition problems.
Just twist the all in one cartridge out of the self closing valve in head and spin the new replacement one in when needed, no water  to shut off or turn on before changing,
BWT valve in head, 4-stage water filter system with filtration to 0.5 micron. Cartridge can lie sideways, set on its base or hang from the wall bracket included, recommended sizes based on water hardness and usage L to X L  recommended.
see our compete BWT accessories package discount package.
Before finalizing your purchase, please call toll free 877 711 3456 r 973-687 5090 to allow us the opportunity to make sure you have selected the machine and options that best meet your needs.
Share