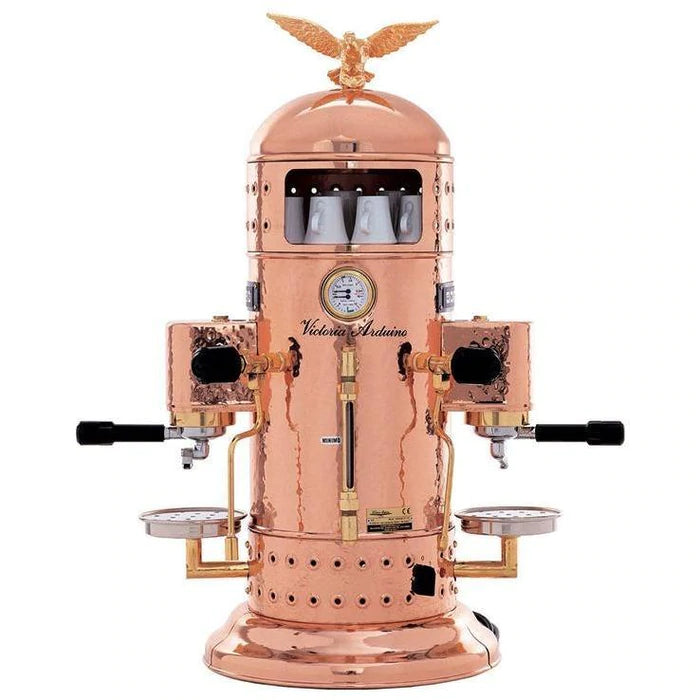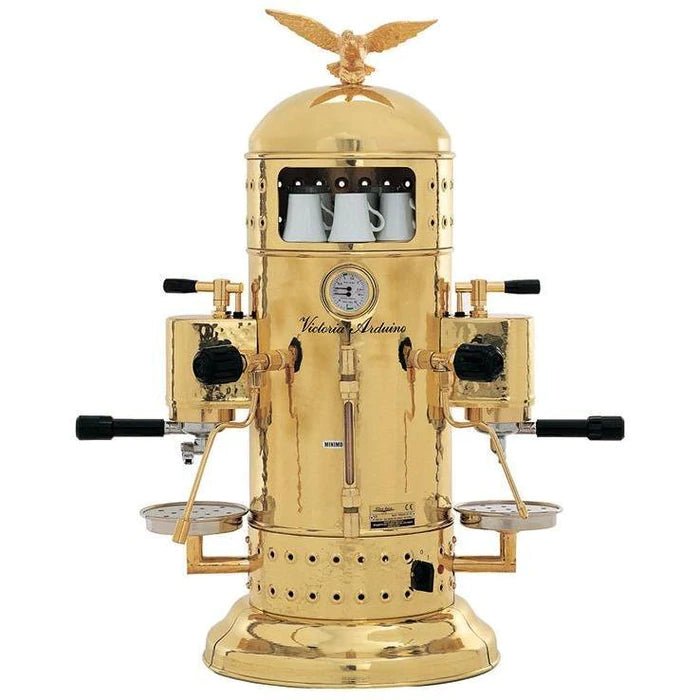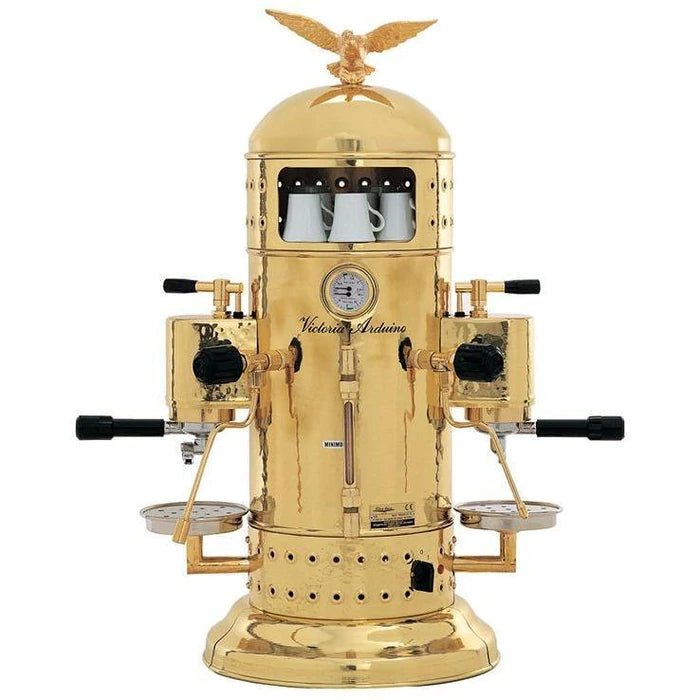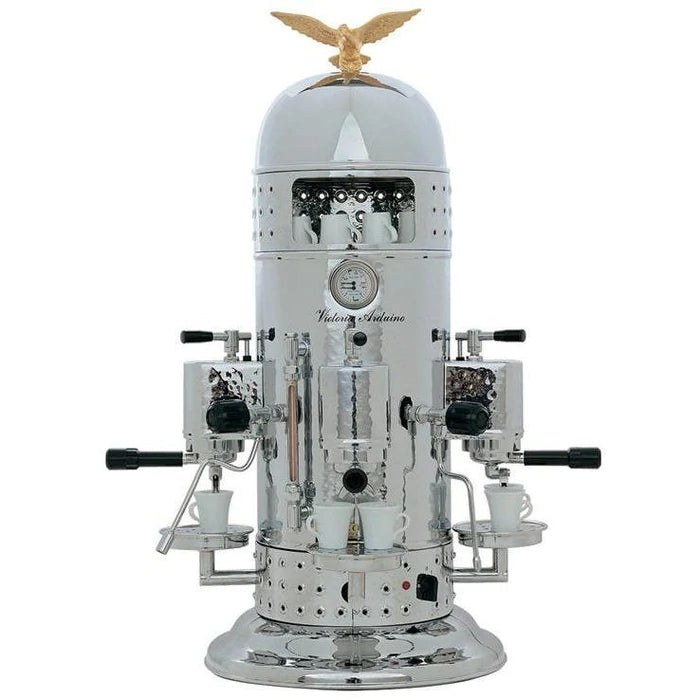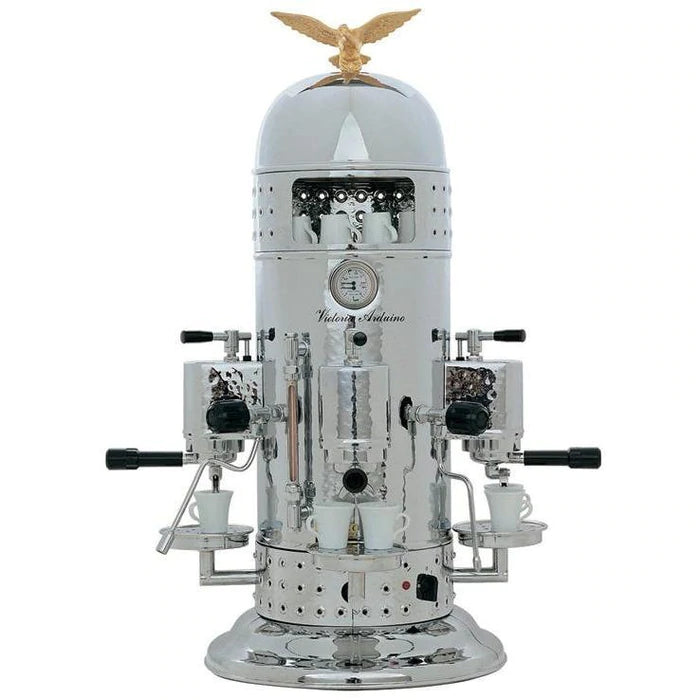 Victoria Arduino Venus Bar 2 & 3 Group Volumetric
---
Before finalizing your purchase, please contact us
Allow one of our professional commercial machine experts the opportunity to help guide you through your buying process and make sure you have selected the proper machine and options that best meets your needs.
Please Call Toll Free:
866-711-3456
or
973-687-5090
Enjoy free shipping on orders above $49 in the lower 48 states.
Additional shipping charges may apply commercial machine to residential address, and/or tail gate delivery required.
Please call (866)-711-3456 for any questions.
Competitive price matching is available for all our products.
Please complete this form when inquiring about best price for your item.
Victoria Arduino Venus Bar Volumetric Espresso Maker
This is a pre order item, allow up to 6 months 
Includes: Free shipping, installation of your espresso machine with a trained, local representative. Includes, local installation to buyer made ready water & electric, drink set up, & demonstration. One-year parts & labor due to defective parts,
Description
Historic, Elegant, Powerful

Suitable for: Specialty coffee shops,

 

medium volume locations.

A coffee machine that tells the history of espresso and is symbolic of espresso machines handmade. The Venus Bar, with its vertical body, technical features and use of the finest materials, continues to be a coffee machine appreciated for its design and for its technology.
History
Venus is the goddess of the Roman pantheon. It is a name that evokes the essence of beauty, the opulence of form, elegance, grace and the enticing femininity of the woman who won Paris in exchange for Helen's love for him.
Even today, the Venus seems to preserve the splendor of the goddess from which it takes its name, with its large and gentle mirrored surfaces. It is a distraction that fascinates and wins you over. The Venus wants to take the splendor of the Victoria Arduino brand back to just after the Second World War, and it does so through an espresso machine with its form and pure materials. In a world that changes so abruptly, the Venus stands out forcefully, overcoming and embellishing the daily ritual of enjoying a cup of coffee with its elegant and impressive style.
Design
The Venus comes in two different versions: chrome and copper. Once a version is chosen a craftsman hammers the body into its iconic design. Meaning that each Victoria Arduino espresso machine exterior is the result of careful endeavor by skilled craftsmen, who work on each piece with great attention to detail. Once crafted the machine is coated with a scratchproof finish.
Refined Technology
The freestanding Venus Bar creates a drier, hotter steam that guarantees the most excellent creaminess in a cappuccino. Two or three groups are available adapting to individual needs. Faithful to the reliability of Victoria Arduino professional coffee machines, the Venus Bar has a double safety system with valve and thermostat, while the hydraulic systems maintain perfect thermal stability. In the semi-automatic version – more similar to the traditional model – simply pull the lever to dispense coffee,
while in the volumetric version, just press a button for a pre-selected water amount

. Simply rotate the taps for hot water or steam. Using the machine is straightforward and intuitive and, given the simplicity of the movements and mechanisms, the machine is extremely durable.
| | | |
| --- | --- | --- |
| Specs | 2 Group | 3 Group |
| Machine Length | 17" | 20" |
| Machine Height | 37" | 43" |
| Machine Width | 17" | 20" |
| Boiler Size   | 7.6 lt | 14.8 lt |
| Volts | 220v | 220v |
| Watts: | 2000 | 2700 |
| Amp Draw | 10 | 12 |
| Power Input | Nema 6-20 | Nema 6-20 |
| Water Connection Required   |   |   |
| Drain Required   |   |   |
| AutoSteam Capable   |   |   |
Installation Package includes up to 3 hours labor & 1 Hr. travel of certified technician service. 

Requirements:

Plumbing, drain, and electrical must be in placed and complete per the manufacturer's installation specs prior to installation.

Water filtration is required and not included in the installation package.

Water Requirements - 3/8" dedicated cold-water line with shut off valve and compression fitting - water hardness must be between 3-5 grains per gallon or 50-85 ppm - water softener and/or filter must be installed if it exceeds the limits - Minimum incoming water flow rate of 35 GPH and the maximum line pressure of 70 PSI / 5 BAR Drain Requirements -Open gravity drain of minimum 1.25 inches within 4 feet of the machine. Extended length is posable at extra hose cost 

note 220-volt machines come without plug.

The installation package does not include general construction services (including but not limited to electrical wiring, water and drain plumbing, drilling countertops, the installation of other equipment, etc.). Additional travel costs may be required for locations outside of 50 miles or 1 hr. travel time

Water Filter a must

Protect your machine with this 4-stage filter system. from harmful hard water minerals that cause calcium build up, & damage to your boiler, heating elements, water passages, and moving parts. removes particles & chlorine

Help the taste of your coffee with a BMT bestmax premium with magnesium it sweetens your water for improved coffee taste

Dial in the setting for your water hardness and brew system needs. based on degree of water hardness

This all in one filter system is the answer to most espresso machine water condition problems.

Just twist the all in one cartridge out of the self closing valve in head and spin the new replacement one in when needed, no water  to shut off or turn on before changing,

BMT valve in head, 4-stage water filter system with filtration to 0.5 micron. Cartridge can lie sideways, set on its base or hang from the wall bracket included, recommended sizes based on water hardness and usage  M or XL  recommended

Before finalizing your purchase, please call toll free 866 711 3456 or 973-687 5090 to allow us the opportunity to make sure you have selected the machine and options that best meet your needs and budget
Share