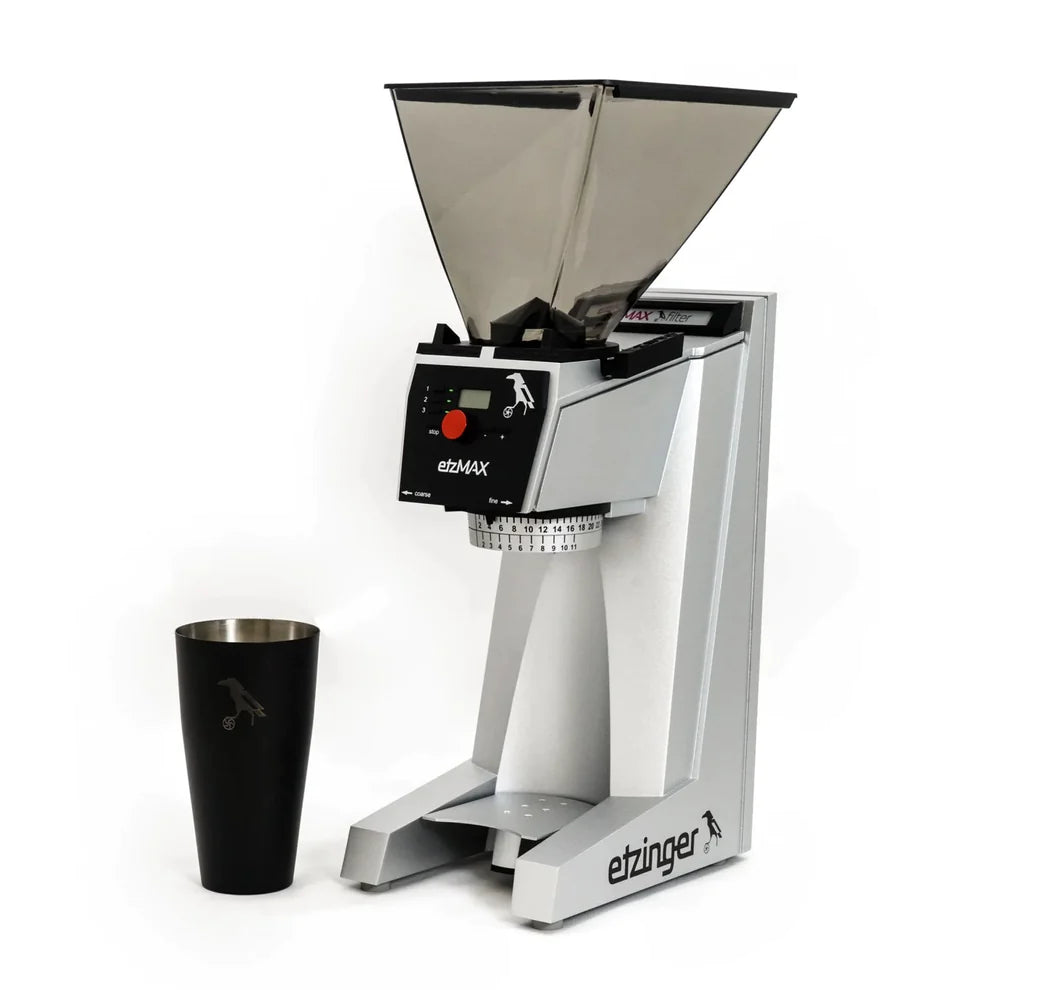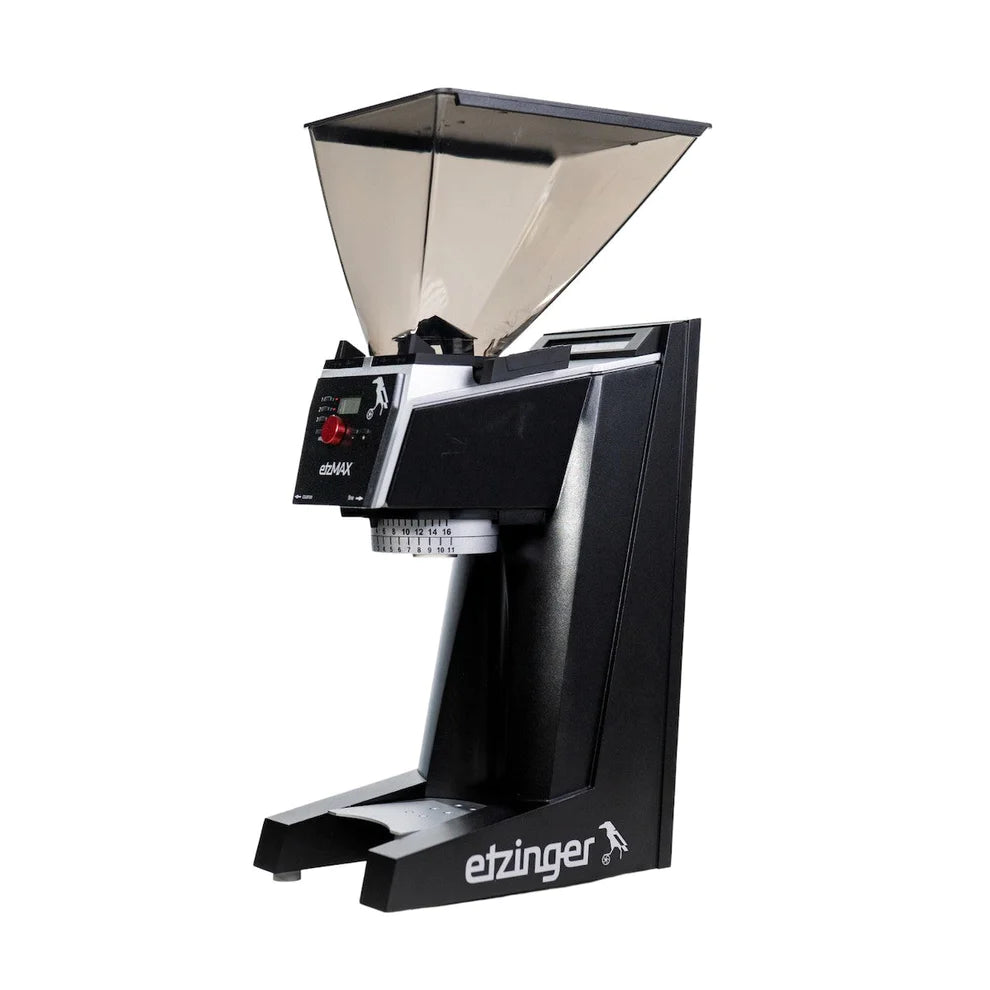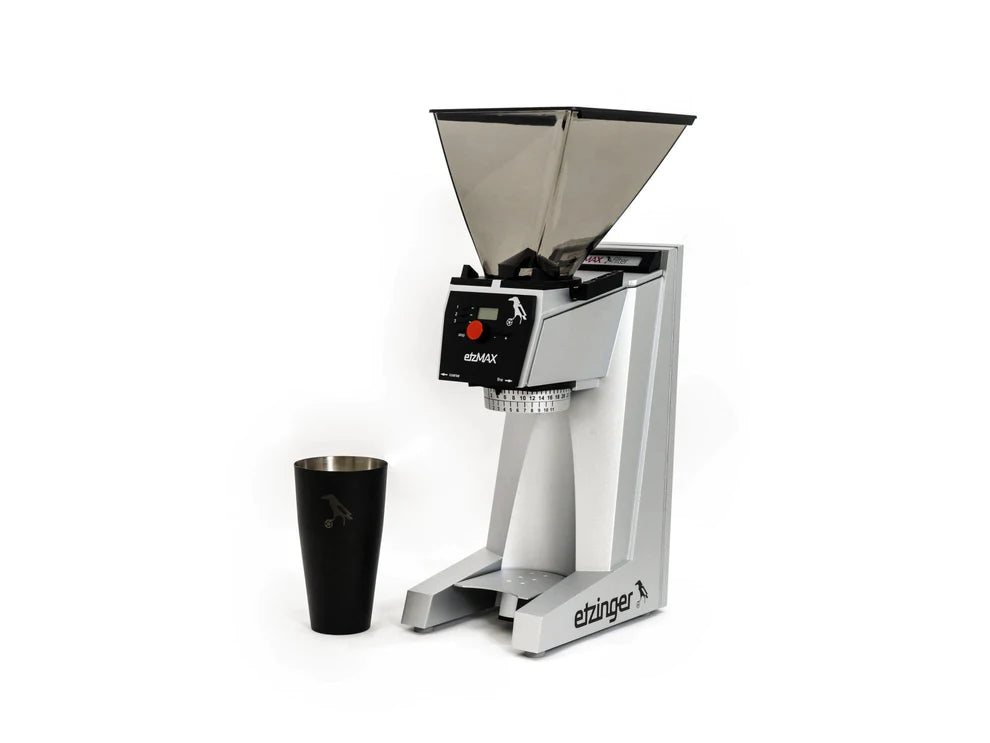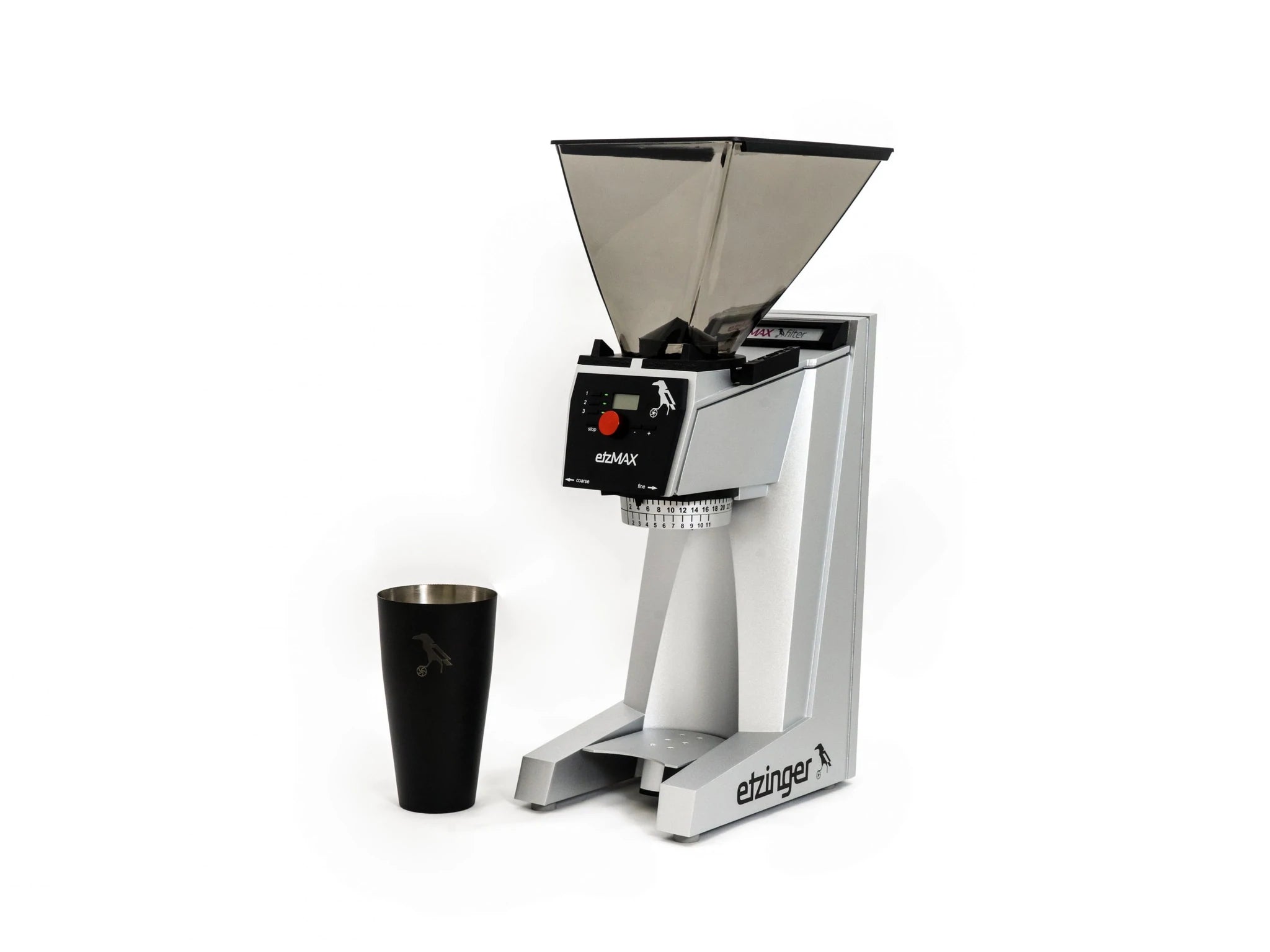 Etzinger etzMax Filter GBW Grinder
---
Share
---
Etinger etz Max Filter GBW Grinder
Includes Free shipping & full factory warranty.
The etz MAX Filter grinder incorporates grind by weight technology to give you precise filter coffee doses to streamline your filter coffee flow.
The grinder features Acaia load cell technology.
A 2.2 lb. hopper comes with the grinder although a .5 lb. hopper can be ordered as well.
This is perfect for a pour over bar situation that you'd like to be a bit more efficient and automated. Great For Home or Cafés
✓ Only Commercial Grade Filter Coffee Grind-By-Weight Grinder Currently Available in USA
✓ Perfect for Coffee Shop, Restaurant, Home, or Anywhere You Want Great Tasting Brewed Coffee!
✓ Grinds 5g-7g per second! Recommended max output 25lb per day.
✓ Built-in Cooling Feature for Busy Rush Hour
✓ Internal Scale Tares Up to 100s of Times Per Second for Extreme Accuracy
✓ Saves Time & Money, Increases Efficiency, Ensures Best Tasting Pour Over & Brewed Coffee
✓ 1-Year Parts & Labor Warranty + Phone Support Extremely Accurate Introducing the etzMAX Filter W, one of the only commercial-grade filter coffee grind-by-weight grinders available in the USA.
This innovative grinder incorporates grind by weight technology with Acaia scale technology, providing precise filter coffee doses for your commercial establishment.
With proprietary software taring the scale up to hundreds of times per second, extreme accuracy is ensured with every brew.
The Grind by Weight (GBW) technology eliminates any guesswork, giving you the exact measurement of coffee each time, saving time, money, and ensuring the best quality brew.
This grinder is perfect for any filter coffee brewer, making the process more efficient and automated. The 2.2 lb hopper that comes with the grinder can be replaced with a 0.5 lb hopper for a pour-over bar situation, making it ideal for busy coffee shops, donut shops, and restaurants alike.
Before finalizing your purchase, please contact us
Allow one of our professional commercial machine experts the opportunity to help guide you through your buying process and make sure you have selected the proper machine and options that best meets your needs.
Please Call Toll Free:
866-711-3456
or
973-687-5090
Enjoy free shipping on orders above $49 in the lower 48 states.
Additional shipping charges may apply commercial machine to residential address, and/or tail gate delivery required.
Please call (866)-711-3456 for any questions.
Competitive price matching is available for all our products.
Please complete this form when inquiring about best price for your item.