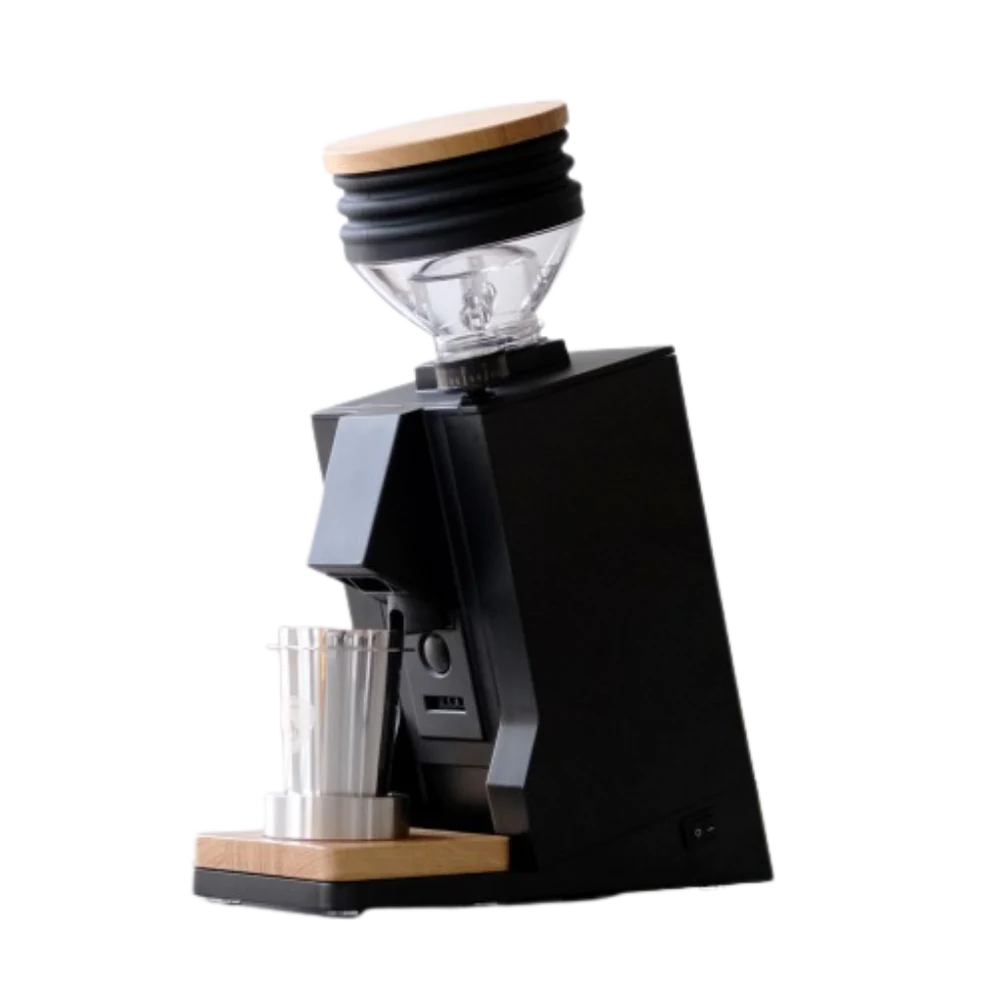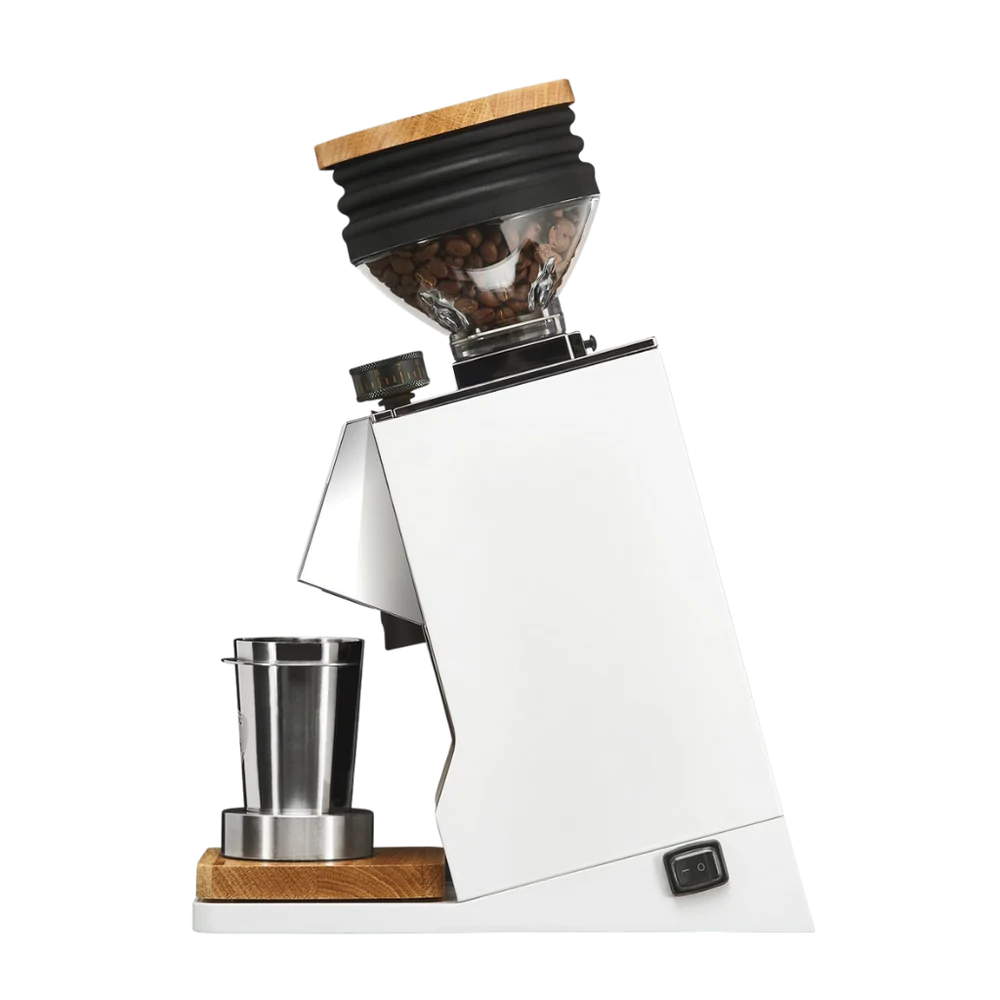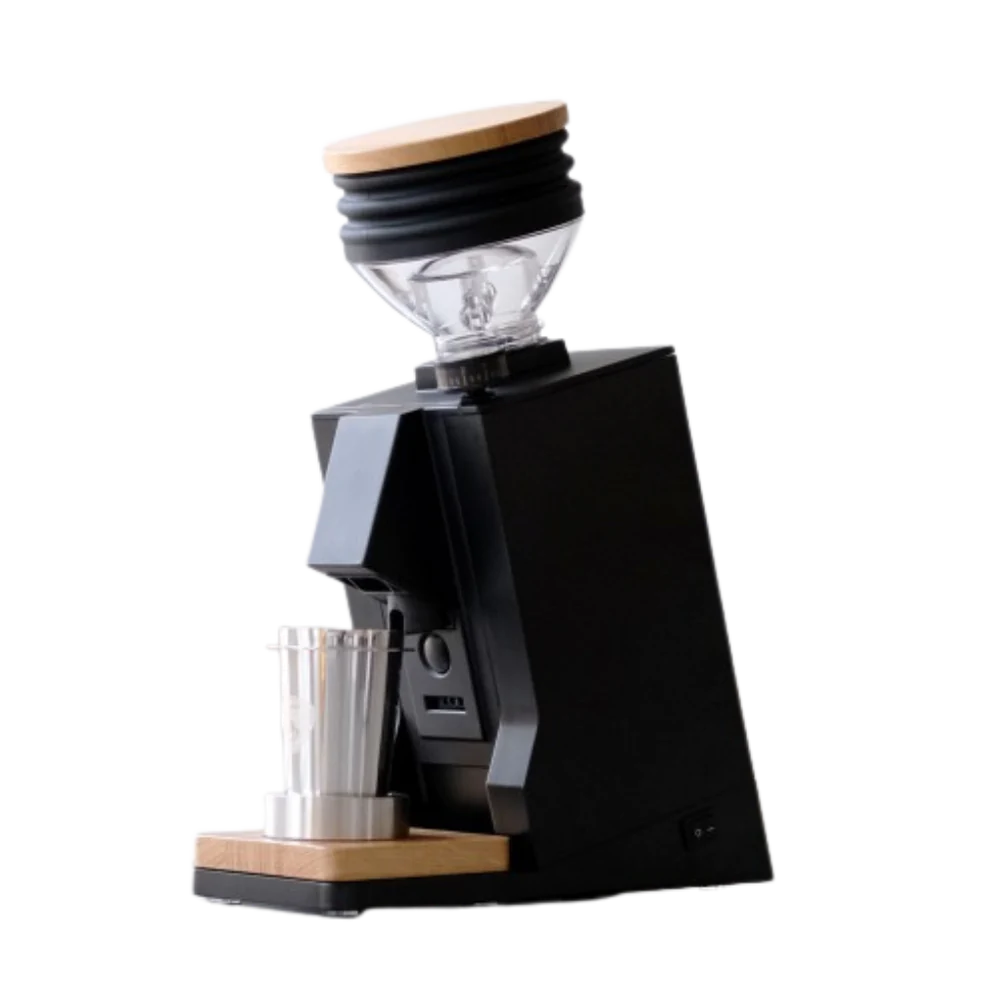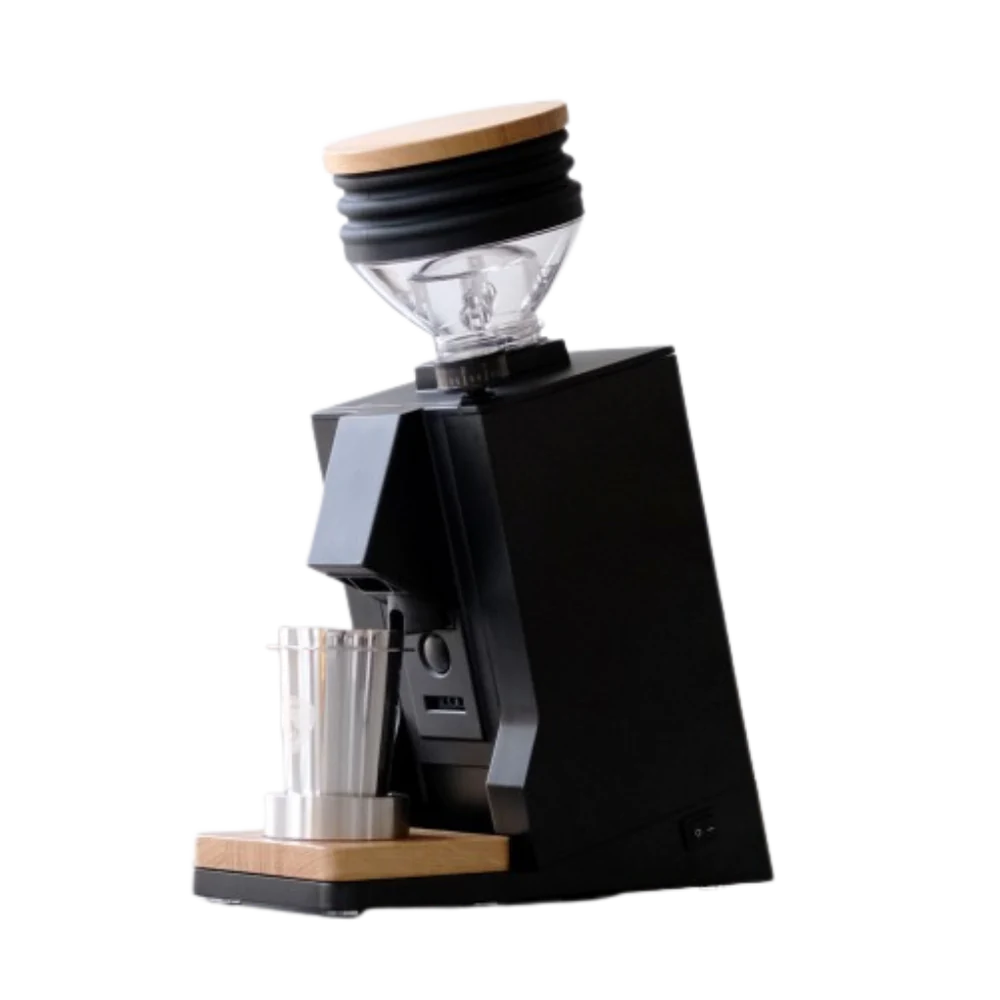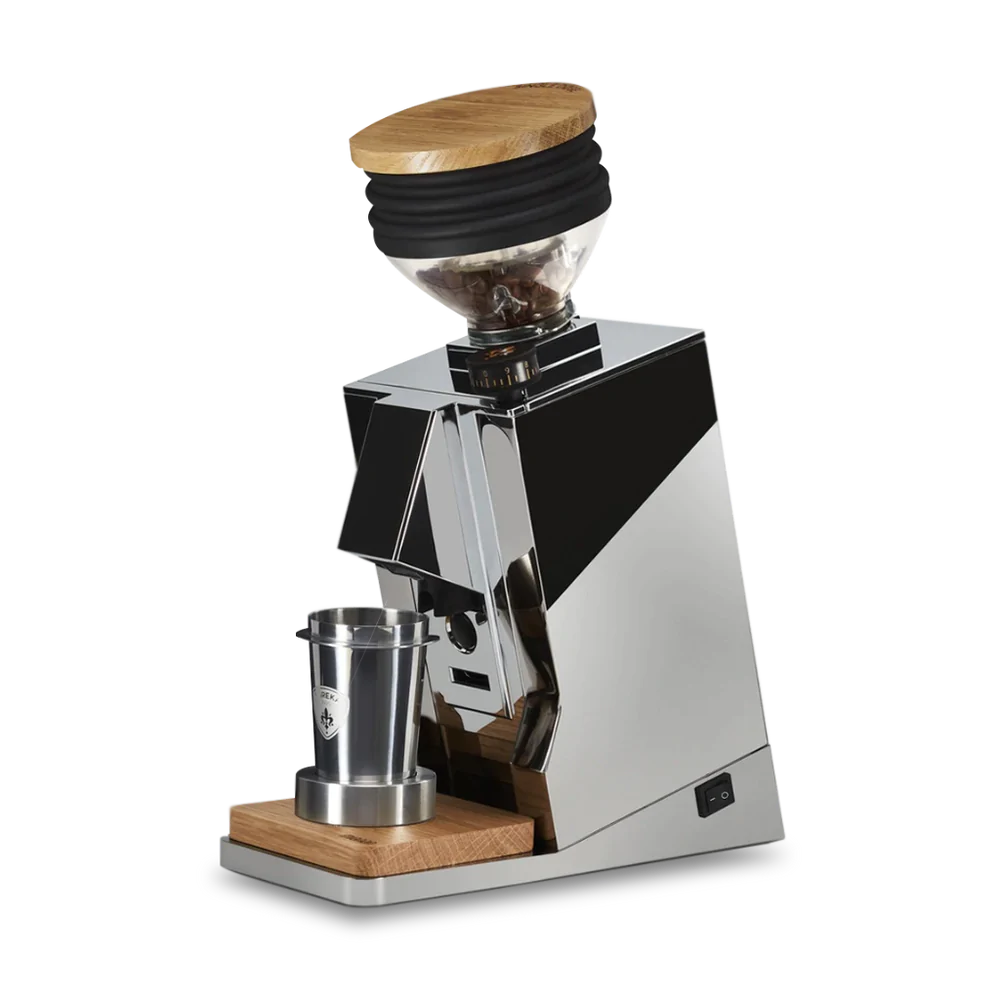 Eureka Mignon Oro Single Dose
---
Share
---
Eureka Mignon Oro Single Dose
Pick you color, Black, White or Stainless
 Maximize your grind with the Eureka Oro Mignon Single Dose Espresso Grinder.
Designed specifically for single dosing,
The Mignon SD features 65mm diamond-coated inside burrs, a custom low-retention grind chamber and chute, and a unique canted design to shorten the path from burrs to basket.
Single dosing is an enthusiast alternative to hopper-fed grinders; you weigh your dose before grinding and add just the beans you need for every shot.
Equipped with a bevy of Eureka's innovative brew technologies—like a high-speed motor, sound insulation, stepless grind adjust, and anti-static system—the Mignon Oro Single Dose offers everything you need for fresh, accurate grinds, a shot at a time.
A compact 45-gram hopper with Eureka's Blow-Up bellows system helps clear out stray grinds from the grind path, while an included dosing cup makes portafilter dosing an easy affair. All-manual controls and a precise stepless grind adjustment system puts you at the helm of every shot.
Features
• Single Dose Grinding: The Mignon Single Dose is designed to grind espresso-sized doses you measure before adding to the grinder. This ensures minimal coffee waste and maximum flavor.
• 65mm Burrs: Equipped with Eureka's 65mm Diamond Inside burrs, the Mignon SD promises excellent service to live and high-quality grind consistency.
• Sound Insulated: The Eureka Oro line of Mignons feature sound insulation at hopper, chute, and motor to grind quieter than most espresso grinders.
• Blow-Up Hopper: The Mignon Single Dose comes with a miniature hopper that features a rubber bellows attachment to pump air through the grinder, pushing out stray grinds.
• Manual Dosing: After weighing your dose, grind with a single switch into the included stainless steel dosing cup.
• Hand built in Milan: Every Eureka grinder is built by hand in Milan, Italy.
Specifications.
Height: 13.87" o Width: 5.04" o Depth: 10.24" o Weight: 15.87 lbs
Voltage: 110V o Wattage: 320W o Burr speed: 1650 RPM
Bean hopper capacity: 45g
65 mm flat hardened steel burrs
Steel casing
Micrometric stepless adjustment ELR System (Extremely Low Retention)
Sound insulation for quiet grinding (60db)
45g single dose hopper with branded wooden lid and revolving metal tab
Blow up cleaning lid.
45g stainless steel dosing cup
Doerless
1-year parts and labor warranty
Before finalizing your purchase, please contact us
Allow one of our professional commercial machine experts the opportunity to help guide you through your buying process and make sure you have selected the proper machine and options that best meets your needs.
Please Call Toll Free:
866-711-3456
or
973-687-5090
Enjoy free shipping on orders above $49 in the lower 48 states.
Additional shipping charges may apply commercial machine to residential address, and/or tail gate delivery required.
Please call (866)-711-3456 for any questions.
Competitive price matching is available for all our products.
Please complete this form when inquiring about best price for your item.