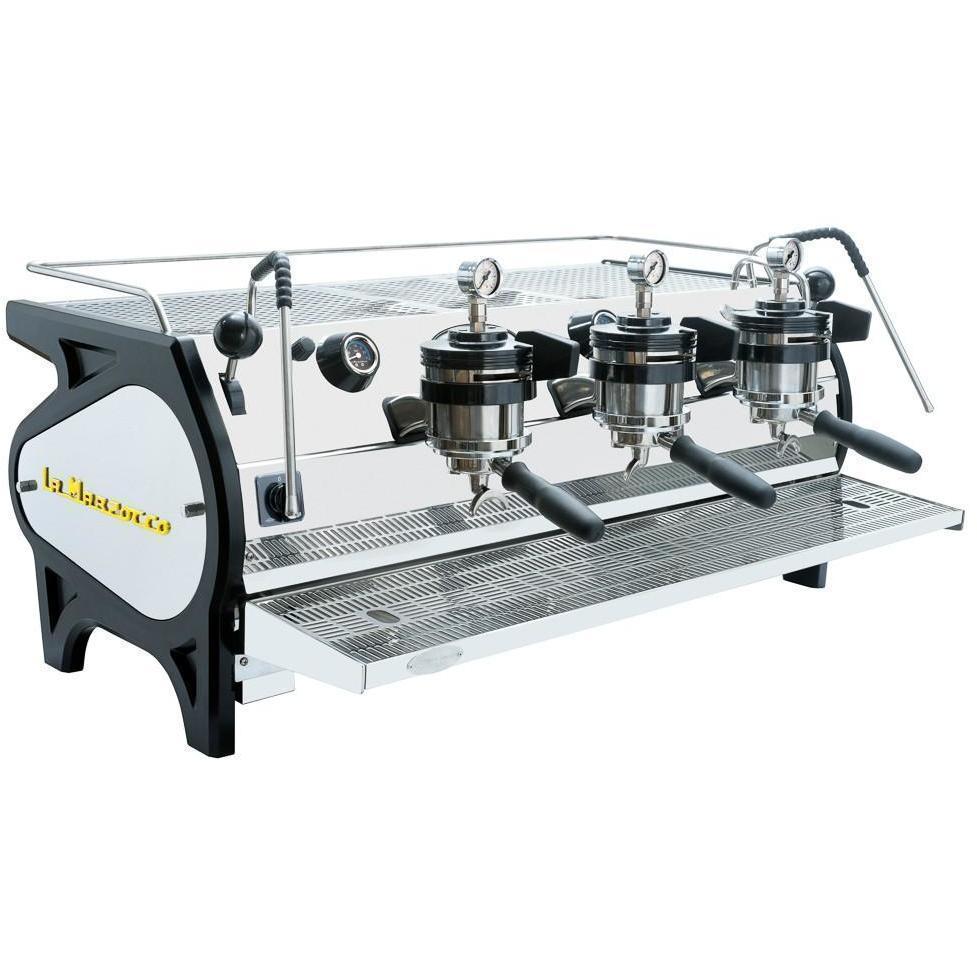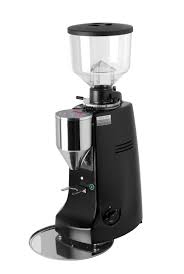 La Marzocco 2 & 3 Group STRADA MP
---
Before finalizing your purchase, please contact us
Allow one of our professional commercial machine experts the opportunity to help guide you through your buying process and make sure you have selected the proper machine and options that best meets your needs.
Please Call Toll Free:
866-711-3456
or
973-687-5090
Enjoy free shipping on orders above $49 in the lower 48 states.
Additional shipping charges may apply commercial machine to residential address, and/or tail gate delivery required.
Please call (866)-711-3456 for any questions.
Competitive price matching is available for all our products.
Please complete this form when inquiring about best price for your item.
La Marzocco
STRADA 2 & 3 Group MP Mechanical Paddle
Absolute will coordinate the installation of your espresso machine with a trained, local representative. Includes, local installation to buyer made ready water & electric, drink set up, & demonstration. One-year parts & labor due to defective parts, 
Ask about our machine, grinder & water filter packages.
MECHANICAL PADDLE [MP] TECHNOLOGY
T

he La Marzocco Strada MP allows the barista to control the pre-infusion of the coffee via the mechanical paddle. This gives the barista control of water flow and pressure mechanically via an internal valve. The pressure can be monitored with the analogical pressure gauge attached to each group
Featuring some of the most advanced technology La Marzocco has to offer, the Strada MP is capable of producing exceptional espresso with fine-tuned control over pressure and flow rate. Mechanically actuated paddle groups include the new conical valves, which last longer and wear less than previous parts and allow for direct control over pressure and flow rate at the group. As the conical valve is turned, it progressively allows more water to enter the brew path orifice, which increases flow rate and extraction pressure.
Periscope pressure gauges on each group give the barista feedback on their progression, up to the maximum pump pressure. Whether you want soft, extended pre-infusion or prefer to taper backpressure at the end of a shot, the MP groups are perfect for expertly dialing in your espresso.
Operation: Manual Paddle (MP) - Direct control of water flow and pressure mechanically via an internal valve, thus allowing progressive pre-infusion

Pressure & Flow Control: progressive control of water flow and pressure via La Marzocco's classic paddle interface and a mechanical internal valve, thus allowing controlled pre-infusion

Performance Touch Steam Wands: high performing steam wands that are cool to the touch

Real-Time Pressure: dedicated coffee boilers and periscope pressure gauges for each brew group provide real-time coffee boiler pressure throughout the extraction. Dedicated pressure gauges help to indicate any inconsistencies in the grind, dose, or tamp

Exposed Saturated Groups: increased temperature stability, ergonomics, and workspace visibility

Independent Coffee Boilers: separate boilers for each group head allow baristas to optimize temperature for multiple coffees

Dual PID (coffee and steam): allows you to electronically control coffee and steam boiler temperature

Insulated Boilers: reduce energy consumption while contributing to the temperature stability

Ruby Flow Restrictors: synthetic ruby flow restrictors resist scale formation and erosion

Pre-heating System: before entering into the coffee boiler, water is pre-heated – thus increasing productivity

Paddle Interface: La Marzocco's iconic paddle to activate coffee brewing

Stainless Steel Portafilters & Precision Baskets: for improved cup quality and consistency

Digital Display & Jog Wheel Interface: temperature display, shot timers and intuitive programming simplifies the adjustment of machine parameters

Mechanical Steam Lever Actuation: a user-friendly lever controls steam

Hot Water Economizer: fine-tune the temperature of the hot water spout

Periscope Pressure Gauges: monitor pressure during extraction

Adjustable Deep Drain Tray: accommodates a variety of cup sizes

Includes machine, external rotary pump, accessory box, portafilters, baskets, blind basket, tamper, 3/8" braided steel water line, 3/4" flex drain tube, short rubber feet/legs, standard stainless steel feet/legs

Water filtration is required (sold separately)
2 GROUP SPECIFICATIONS: 
19"H x 32"W x 27"D

Weight (lbs.): 217

Voltage (VAC, phase, Hz): 208-240, 1, 60

Amperage (A): 30

Element Wattage (W): 4900

Coffee Boiler (liters): 1.3 x2

Steam Boiler (liters): 8.2
3 GROUP SPECIFICATIONS: 
19"H x 40"W x 27"D

Weight (lbs.): 286

Voltage (VAC, phase, Hz): 208-240, 1, 60

Amperage (A): 50

Element Wattage (W): 6400

Coffee Boiler (liters): 1.3 x3

Steam Boiler (liters): 11.8
OPTIONAL FEATURES
Cup Warmer
Maintain espresso and cappuccino cups heated at a proper temperature.
Water Filter Systems
Protect your factory warranty and machine from harmful hard water minerals that cause calcium build up, & damage to your boiler, heating elements, water passages, and moving parts.
Help the taste of your coffee with a BMT Bestmax standard or premium with magnesium 4 stage filter or our standard system. When selecting the premium line with magnesium we recommend a water meter so you know when its time to change your filter as magnesium will show as a solid on a test strip.
Dial in the setting for your water hardness and brew system needs. based on degree of water hardness
This all in one filter system is the answer to most espresso machine water condition problems.
Just twist the all in one cartridge out of the self closing valve in head and spin the new replacement one in when needed, no water to shut off or turn on before changing,
BMT valve in head, 4-stage water filter system with filtration to 0.5 micron. Cartridge can lie sideways, set on its base or hang from the wall bracket included, recommended sizes based on water hardness and usage recommended.
See our compete BWT accessories discount package.
Before finalizing your purchase, please call toll free 866 711 3456 or 973-687 5090 to allow us the opportunity to make sure you have selected the machine and options that best meet your needs and budget