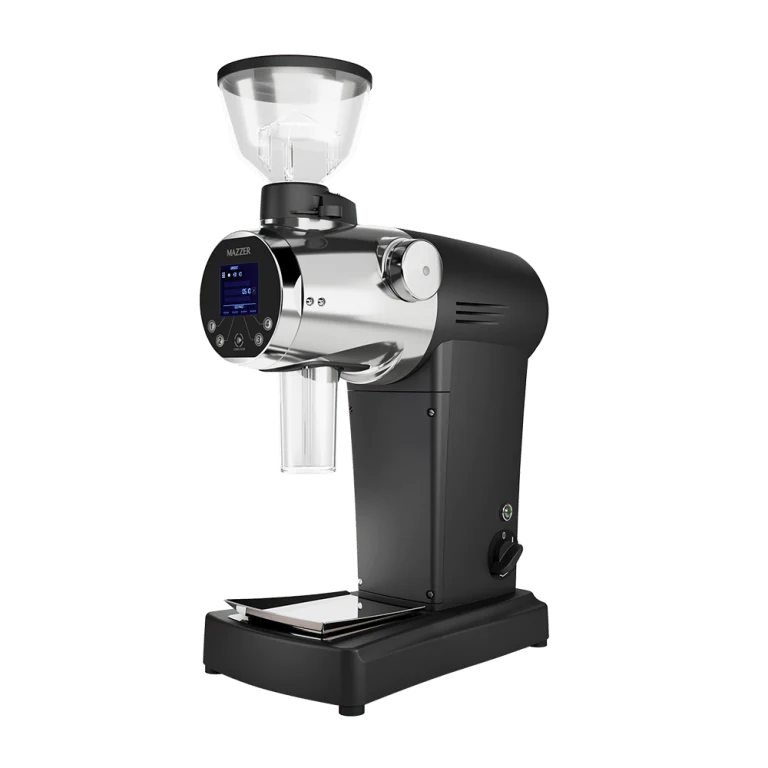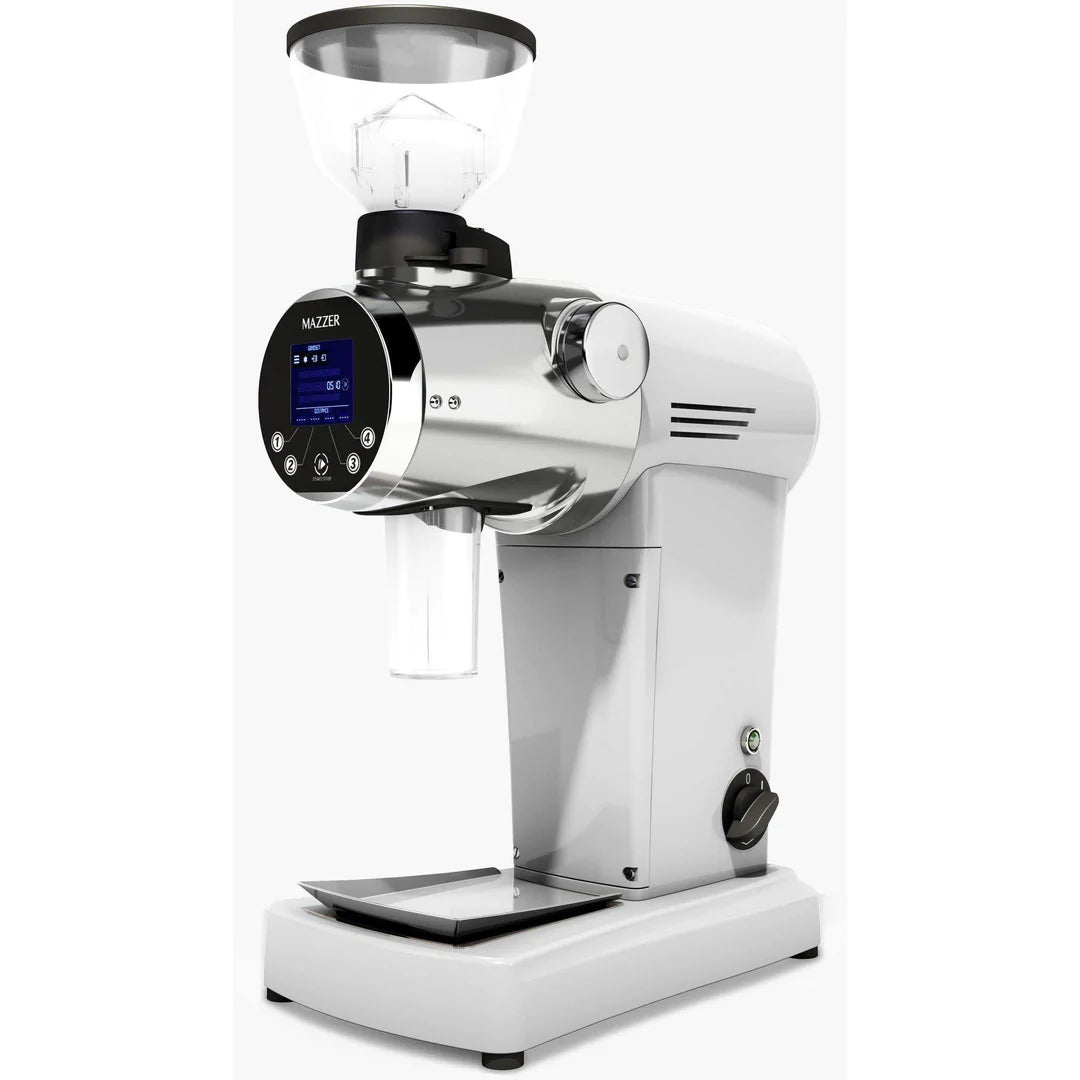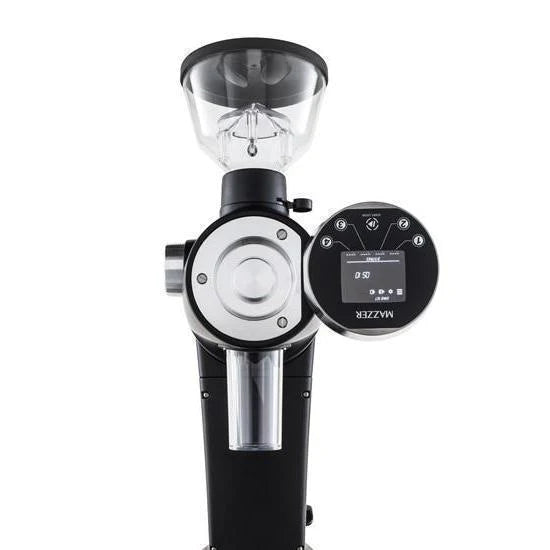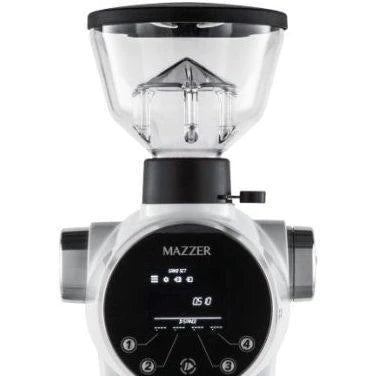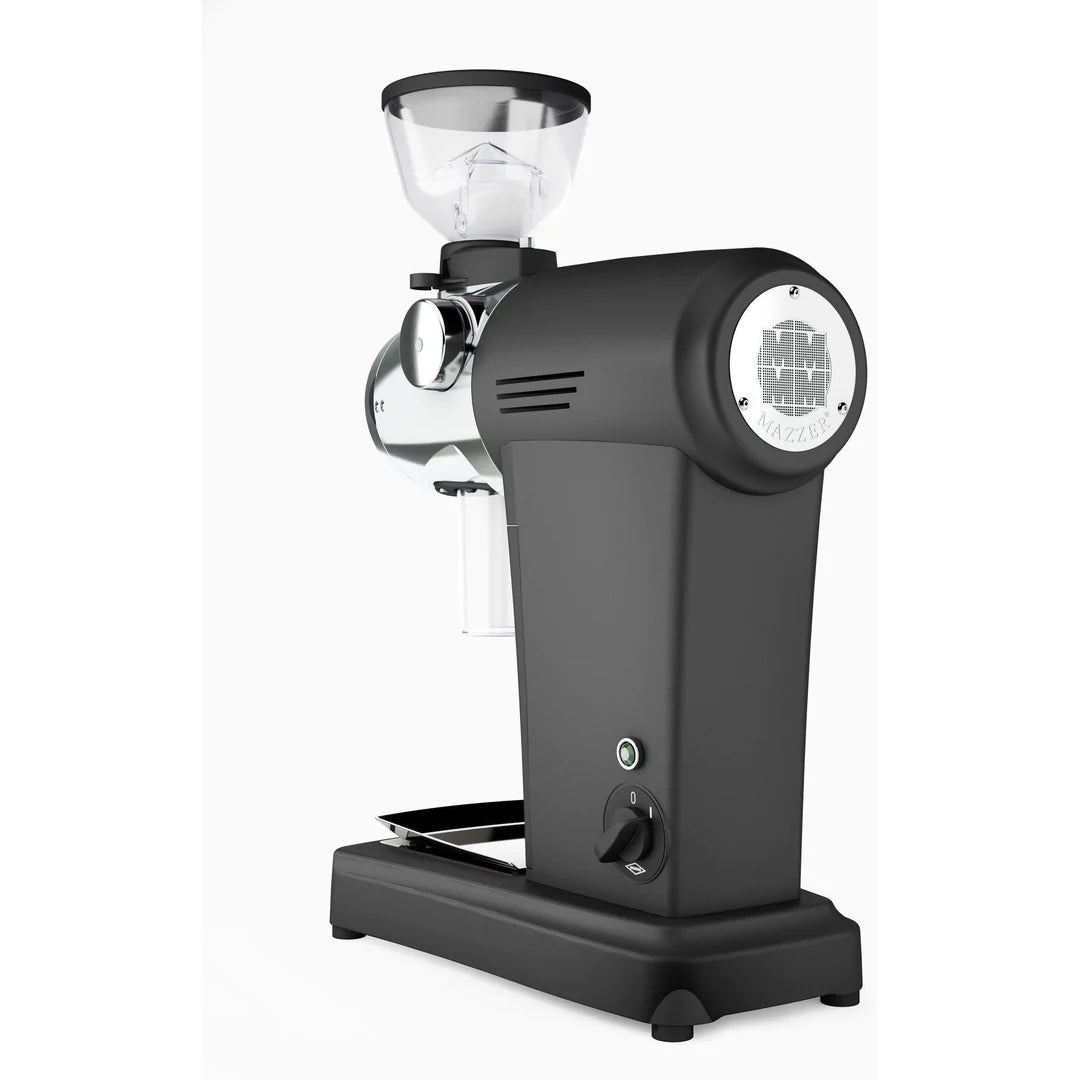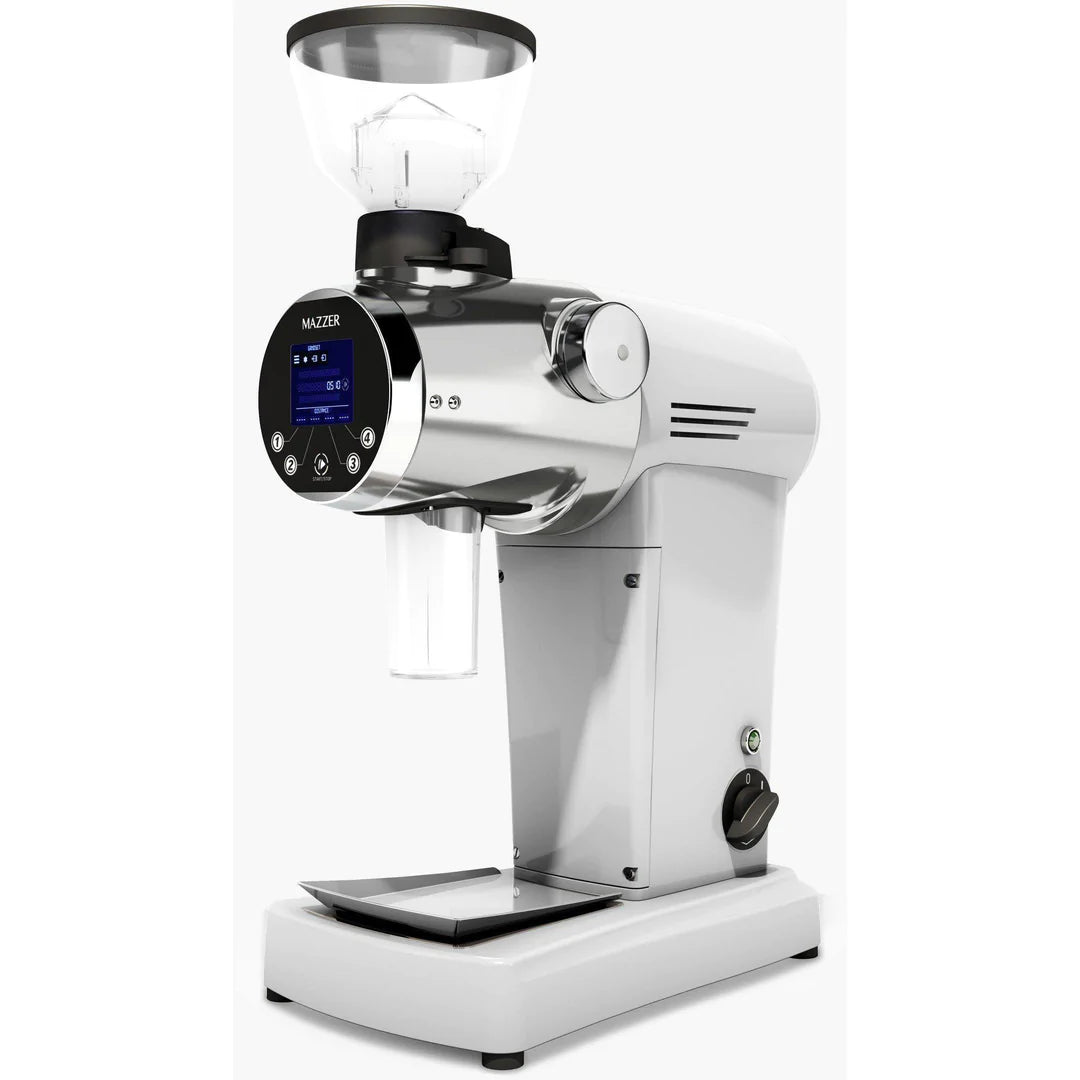 Mazzer ZM Filter Digital Espresso Grinder
---
Share
---
MAZZER Mazzer ZM Filter Digital Espresso Grinder
The ZM Filter grinder boasts a digital grind adjustment system allowing the barista to control the distance between the burrs in microns so that the grind setting is understandable, accurate, and repeatable.
• BRAND NEW!
• Coffee grinder designed for specialty coffee lovers
• Ideal for batch brew, manual brewing, and even espresso
• Low coffee retention • Electronic True Zero calibration
• Low r.p.m. with excellent grinding speed • Ventilation system with electronic control
• A micrometrical digital grind adjustment mechanism • 20 pre-programmed grind settings recordable on the control panel
• LCD display
• Grinding chamber easy to clean
• On-demand dosing capability
• Double safety switch
• Keep your counter spick and span with the special patented lockable canister system
• Colors: Black, White
• Power 900 Watt • Grinding blades Flat Ø 83 mm (ref. 151F)
• Grinding blades speed 900 (50 Hz) r.p.m. 1050 (60 Hz) r.p.m.
• Grinding capacity filter 650 g/min a 50 Hz (1,43 lbs/min) 800 g/min a 60 Hz (1,76 lbs/min)
• Coffee bean container capacity 0,32 Kg (0,7 lbs)
• Net weight 35 Kg (77 lbs) • NSF-8: ETL Sanitation Listed, UL-763: ETL Listed
• Industry professional installation and setup required
• 100% Satisfaction Guaranteed!
WARRANTY: All new Mazzer grinders include 1-year parts and a 30-day labor warranty.
GRINDER CALIBRATION: There may be signs of use from the Mazzer factory calibration process, which involves the use of coffee beans.
Per Mazzer, each grinder is factory tested and calibrated with actual coffee beans before being sold. Additionally, per Mazzer, it is normal to have some coffee residue, dust, or particles leftover from the calibration process in a "factory new" grinding machine. If you have further questions regarding the calibration process, 
Mazzer directly. Before finalizing your purchase,
On the digital display, 20 preset grind settings can be recorded, with 4 pre-programmable buttons for quick recipe recall.
The ZM's advanced cooling system, a double fan ensuring that coffee grounds stay cooler, preserves flavor and taste compounds. The ZM has coffee retention of under .45 grams to allow for single dosing.
These features create a grinder that fits perfectly in the workflow of a specialty cafe.
Data may vary depending on the set and roast point, blend, or single-origin coffee.
WARRANTY: All new Mazzer grinders include 1-year parts and a 30-day labor warranty. 
Before finalizing your purchase, please contact us
Allow one of our professional commercial machine experts the opportunity to help guide you through your buying process and make sure you have selected the proper machine and options that best meets your needs.
Please Call Toll Free:
866-711-3456
or
973-687-5090
Enjoy free shipping on orders above $49 in the lower 48 states.
Additional shipping charges may apply commercial machine to residential address, and/or tail gate delivery required.
Please call (866)-711-3456 for any questions.
Competitive price matching is available for all our products.
Please complete this form when inquiring about best price for your item.