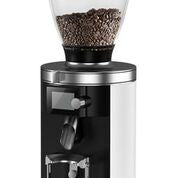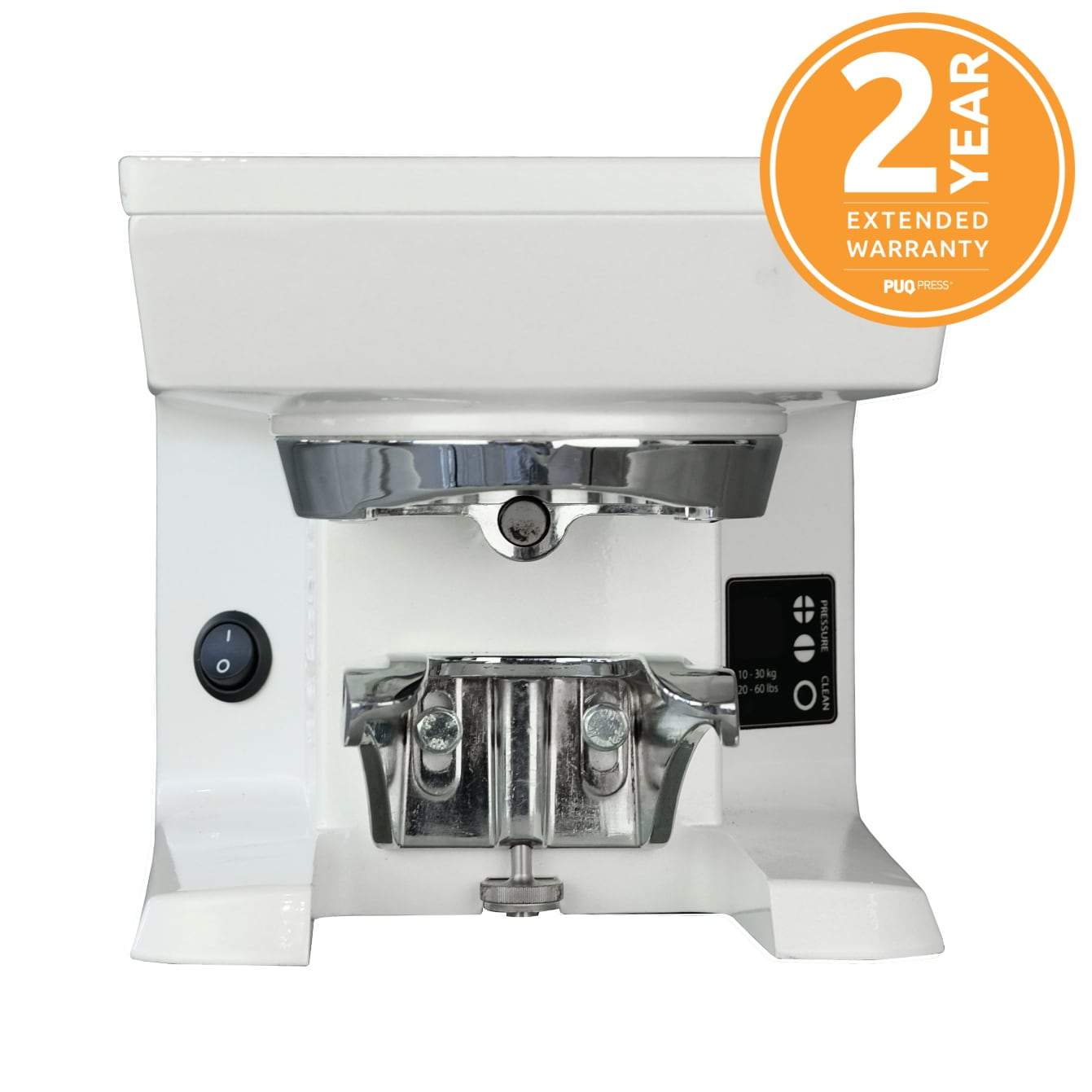 PUQPress Gen 5 M5 Mahlkonig E80 S Stand
---
Share
---
Puq Press M5 Mahlkonig 80S M5.
Grinder Stand
Get it perfect every time.
This new M-line offers you 2 years unlimited tamp cycle warranty.
capacity of more than 22 lbs. of coffee per week.
The M5 model is designed specifically for the latest Mahlkonig E80S grinder to assist you in the perfect workflow from top to bottom flow.
• Designed specifically for the latest Mahlkonig E80S grinder.
• Perfect workflow from top to bottom flow
• No space required as sits under the grinder.
• More precise shots with reduced channeling and improved flavor
• Consistency between every Barista
• Speeds up the workflow - calm baristas and happy customers
• Industry-proven technology
• No RSI issues
• Nano non-stick tamp head reduces the coffee build-up
• The new advanced stiffer frame provides further precision and life span
• New easy adjustment wheel simplifies correct setup
• The new updated design now works perfectly with naked portafilters
• Please Note: The grinder is sold separately
• 100% Satisfaction Guaranteed!
Specifications:
• Portafilter Compatibility: Suits 53-58.3mm baskets including VST
• All types of portafilters, all brands, single or double spouts
• Tamper Diameter: 58.3mm (customized, tolerance +/- 0.1mm), suits basket sizes ranging from 53mm-58.5mm
• Tamper Shape: Flat bottom
• Adjustable Pressure: 22-66lbs • Cycle Duration: 1.3 seconds
• Lower Clamp Height: Adjustable height to suit different portafilters via a hex key
• Display: LCD display for pressure adjustment
• Cleaning Setting: Available via one-touch LCD display
• Warranty: 24-month parts & 3 months labor warranty
• Cable Length: 2.5-metre power cable
• Power: 70 watts • Input Voltage: 110-230 Vac, 50-60 Hz
• Dimensions:
380mm (D) x 180mm (W) x 170mm (H)
• Net Weight: 6kg 13Lb.
WARRANTY: Includes a 2-year manufacturer warranty
Before finalizing your purchase, please contact us
Allow one of our professional commercial machine experts the opportunity to help guide you through your buying process and make sure you have selected the proper machine and options that best meets your needs.
Please Call Toll Free:
866-711-3456
or
973-687-5090
Enjoy free shipping on orders above $49 in the lower 48 states.
Additional shipping charges may apply commercial machine to residential address, and/or tail gate delivery required.
Please call (866)-711-3456 for any questions.
Competitive price matching is available for all our products.
Please complete this form when inquiring about best price for your item.