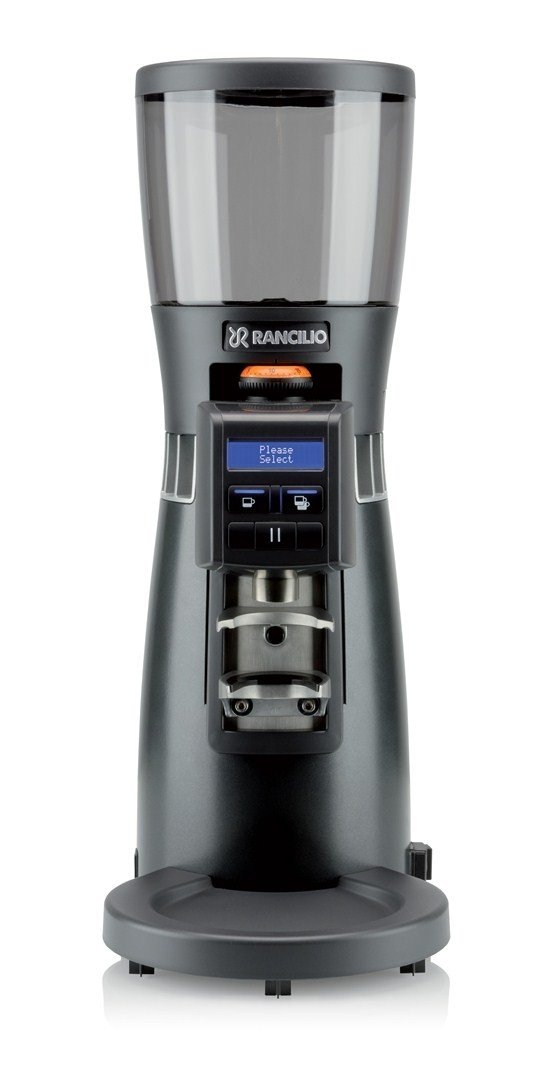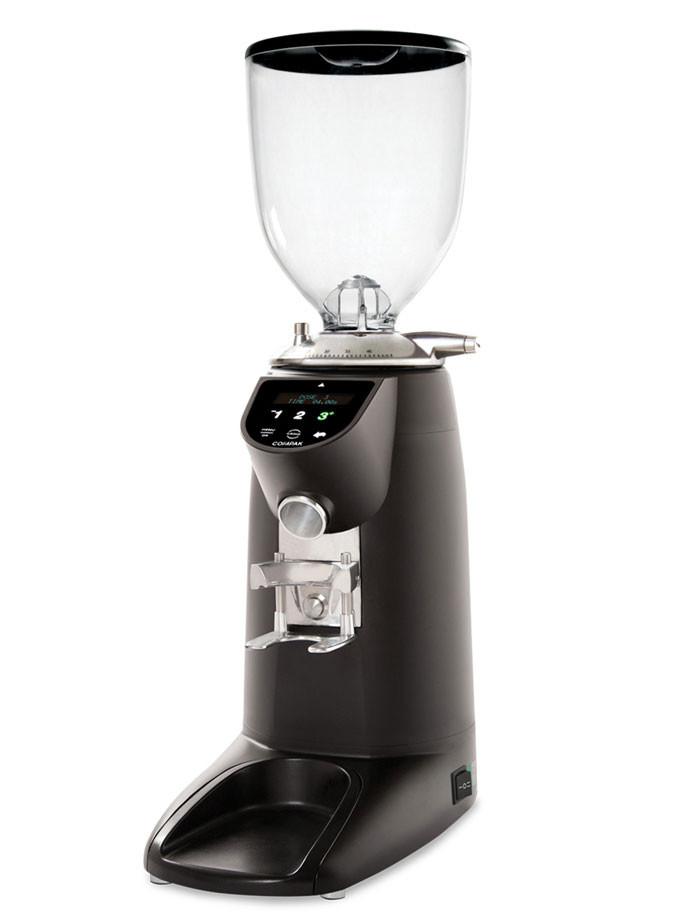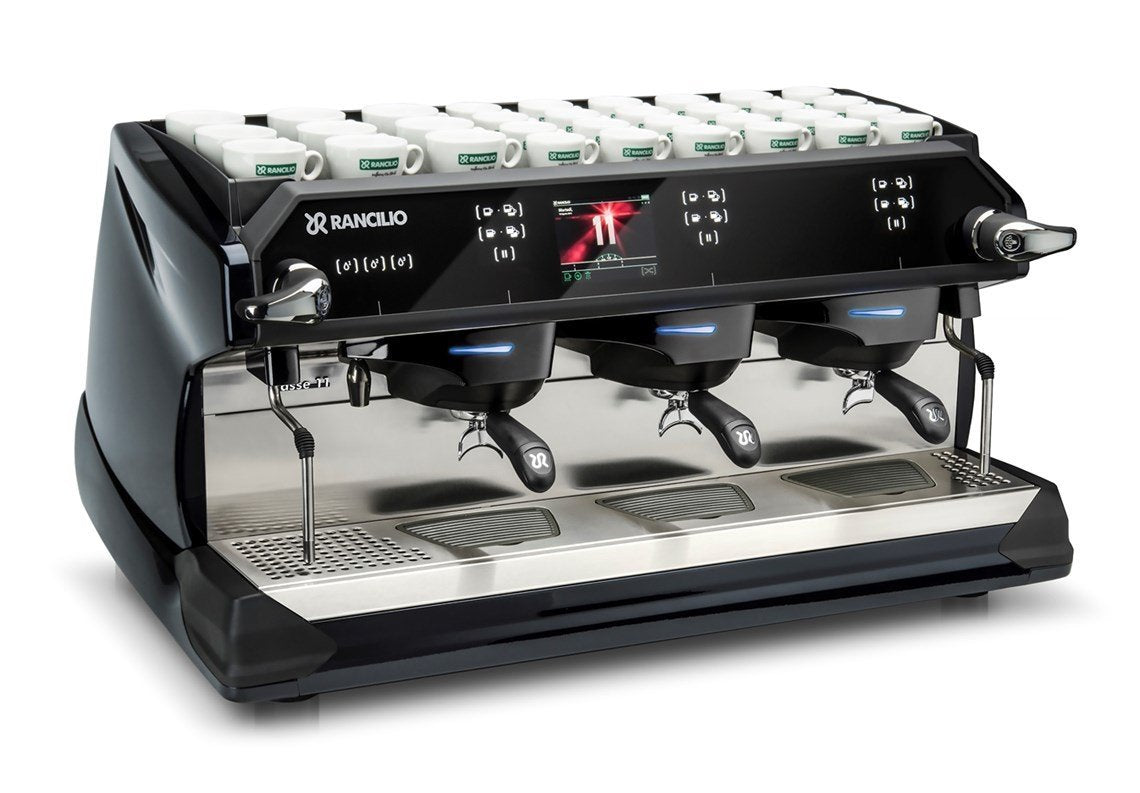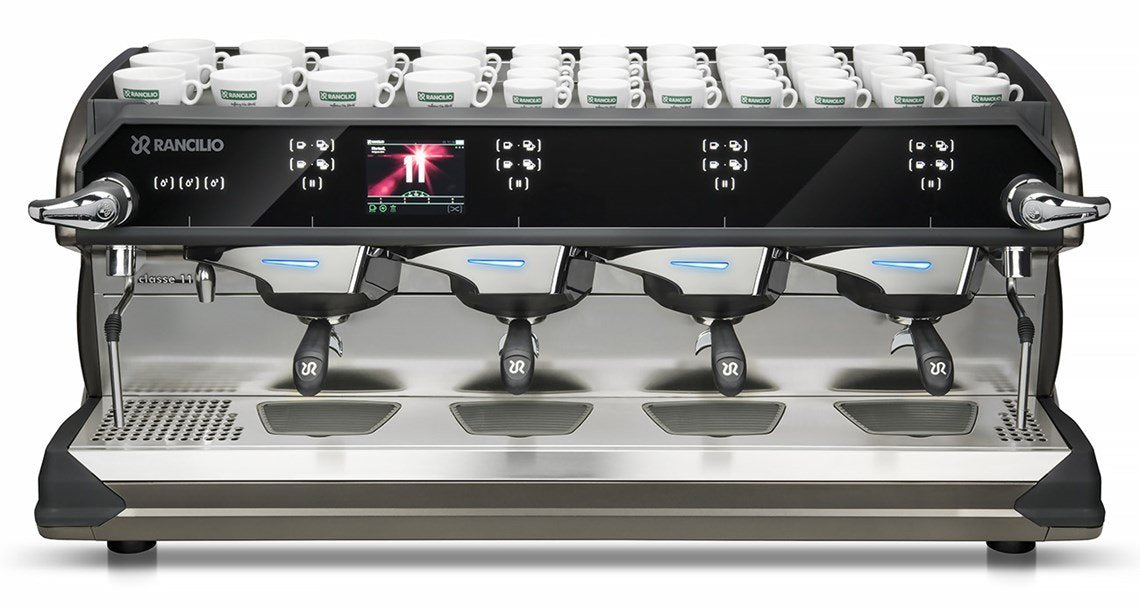 Rancilio 2, 3 & 4 Group Class 11 Xcelsius Tall Cup
---
Share
---
Rancilio Class 11 Xcelsius 2, 3 & 4 Group 
Includes Free shipping & installation of your espresso machine with a trained, local representative. Includes, local installation to buyer made ready water, electric, carpentry, drink set up, & demonstration. 2-year parts & 1 year labor due to defective parts.
Serve those 12 to 24 oz. cups to go that much faster with this tall model
The Class 11 Xcelsius is the independent boiler line of espresso machines from Rancilio 
The Class 11 Xcelsius technology controls the brew water temperature of each espresso shot to a tenth of a degree trough preheated water entering the brew group boiler and instantly changing to a higher or lower temperature through the brew cycle, unlike any other technology on the market today, it enables users to brew espresso at one brew temperature and finish at another. This new way of brewing espresso brings out delicious flavor profiles of the finest espresso blends and single origins. The Class 11 Xcelsius gives operators the ability to brew professional espresso drinks with a consistency unmatched in the industry.
Temperature Profiling Technology enables the temperature of the water to be set to increase or decrease to 5°C (9°F) during the 25-30 seconds it takes for the shot to pour. Brewing on an upward or downward temperature curve highlights or subdues certain flavor notes in a way that is not possible with any other espresso machine. The Temperature Profiling Technology features the most reliable constant brewing temperature that brings out each distinctive flavor characteristics of any coffee bean.
The Class 11 comes standard with 2 Cool Touch manual steam wands that remain cool while you steam or froth milk.
General Features
Rancilio Class 11 Xcelsius Features- independent brew group mini boilers, introduction of cold water into brew group as requested, 4 programmable volume keys- Hot water dispenser with (flow regulation)- Direct to boiler mounted group head for shot temperature stability- Over abundant steam supply to eliminate recovery time- Adaptable for various coffee profiles – multiple factory set pre-infusion- Medal panels and welded steel framework.
-Main Features
Direct drain pan to hose connection.
Automatic Refill
Twin pressure gauge for pump and steam
Full sized rotary vane pump Adaptable for various coffee profiles – pre infusion
Optional Solid Teflon steam arm – for easier cleaning available
2 Group Specifications.
Dimensions (W X D X H) 31" X 24" X 22"
Boiler Capacity 11 Liters – Power Requirements 220 V – 6000 W – 30 
Weight 135 lbs.... Shipping Weight 200 lbs...
3 Group Specifications.
Dimensions (W X D X H) 41" X 24" X 22"
Boiler Capacity 16 Liters – Power Requirements 220 V – 6000 W – 30 
Weight 175 lbs.... Shipping Weight 215 lbs...
4 Group Specifications.
Dimensions (W X D X H) 51" X 24" X 22"
Boiler Capacity 16 Liters – Power Requirements 220 V – 6000 W – 30 A
Weight 221 lbs.... Shipping Weight 242 lbs...
Included:
1 single filter holder (7-gram basket 2 double filter holders (14-16 gram basket)
1 Blank filter basket
integrated shot timer
Stainless steel braided hose for water (1/2" NPT) and drain line
220 Volt 30 AMP cord cap
Options:
Protect your warranty & investment.
Protect your factory warranty and machine from harmful hard water minerals that cause calcium build up, & damage to your boiler, heating elements, water passages, and moving parts. This all in 1 filter is the answer for most hard water conditions.
Help the taste of your coffee with a BMT Bestmax premium 5 stage filter with magnesium for improved coffee taste or the standard 4 stage protection filter. When selecting the premium line with magnesium, we recommend a water meter so you know when it's time to change your filter as magnesium will show as a solid on a test strip.
Dial in the setting 1, 2 or 3 on the BWT filter head to match your water hardness and brew system needs. to get the proper protection & longest life based on degree of water hardness. Just twist the all in one cartridge out of the self-closing valve in head and spin the new replacement one in when needed, no water to shut off or turn on before changing,
The BWT 0.5-micron cartridge can lie sideways, set on its base or hang from the wall bracket included,
Before finalizing your purchase, please contact us
Allow one of our professional commercial machine experts the opportunity to help guide you through your buying process and make sure you have selected the proper machine and options that best meets your needs.
Please Call Toll Free:
866-711-3456
or
973-687-5090
Enjoy free shipping on orders above $49 in the lower 48 states.
Additional shipping charges may apply commercial machine to residential address, and/or tail gate delivery required.
Please call (866)-711-3456 for any questions.
Competitive price matching is available for all our products.
Please complete this form when inquiring about best price for your item.