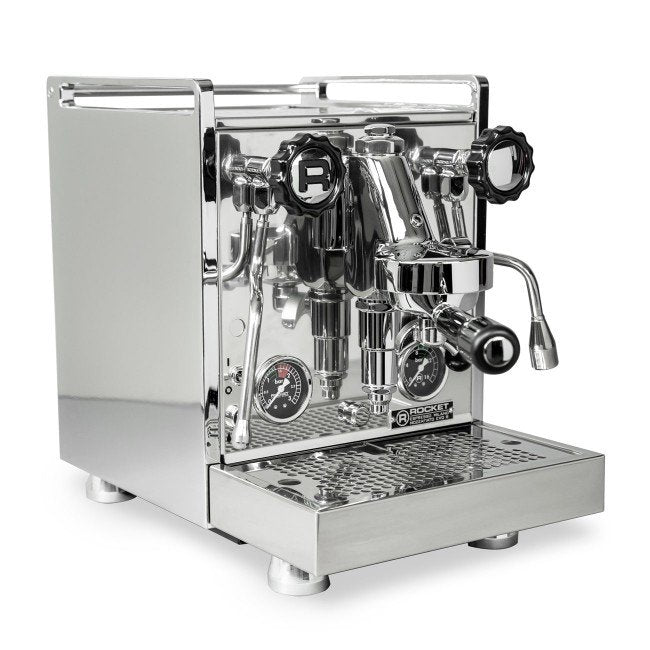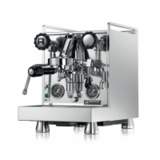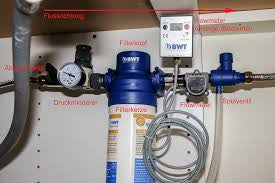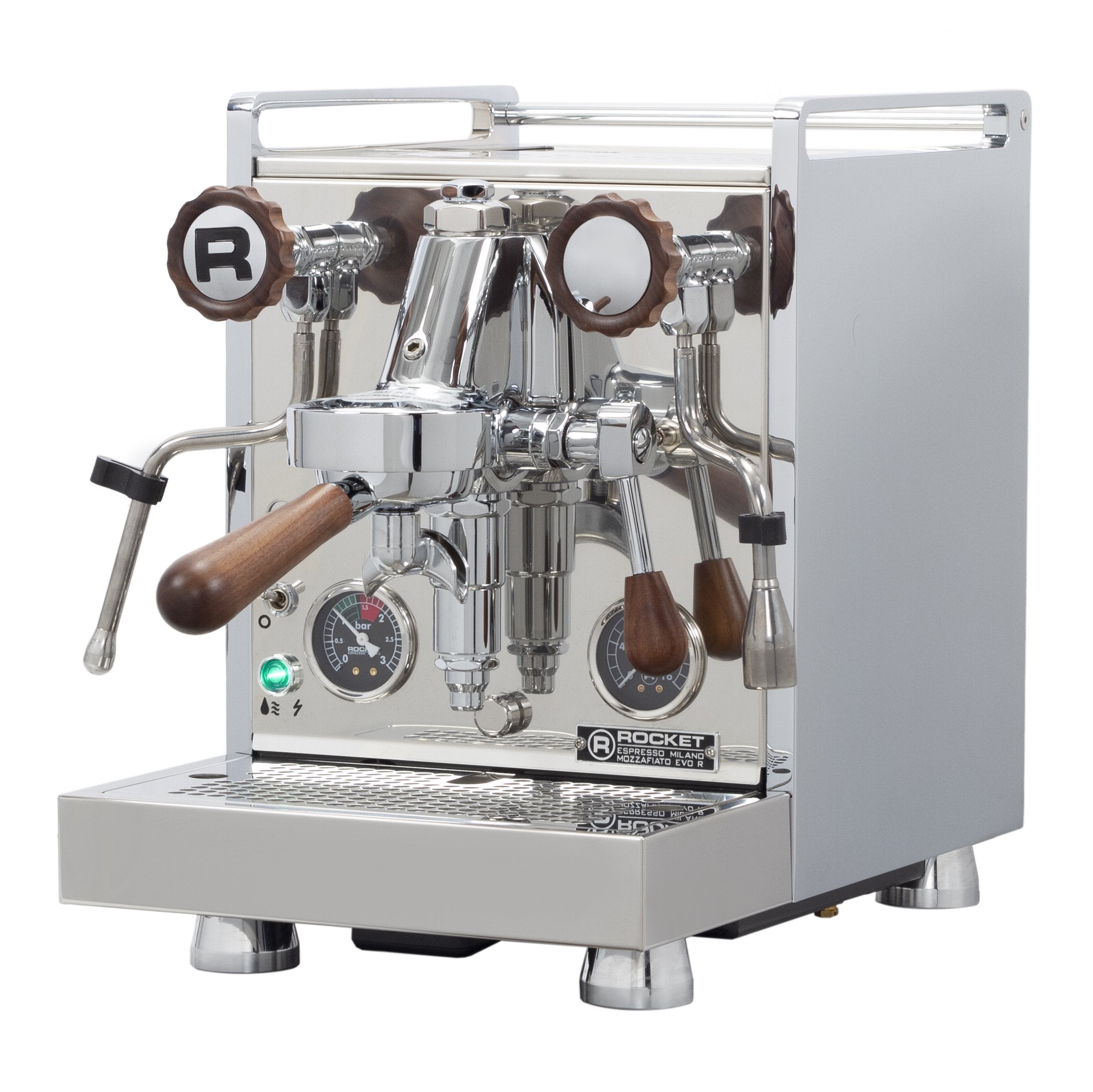 Rocket Mozzafiato Evoluzione Type R (Holiday Discount $275)
---
Share
---
Rocket Mozzafiato Evoluzione Chronometer R
Type R with Rotary Pump & PID temperature controller for boiler
One-year factory defective parts warranty Rocket Mozzafiato Evoluzione R:
A strong solid upper range heat exchanger home machine with a Rotary Pump, shot timer with PID temperature control and the world famous E61 group.
You can rely on a quality espresso from this Rocket model. *Height without cup rail and with short setting on adjustable feet is less than 14 inches. Great for low cabinet areas.
Key Features: • **New stainless steel cup guard • **New redesigned adjustable feet • **New PID temperature controller replaces the pressure stat • **New steam and hot water knobs • Redesigned internal layout • Black boiler and group pressure gauges • Free metal tamper • E-61 commercial group with automatic pre-infusion • Finely crafted 304 stainless steel case • Non-compression hot water and steam valves • No-Burn stainless steel hot water and steam wands • Two hole steam tip • Easy access to water tank • Removable cup guard • Nickel plated insulated 1.8 liter copper boiler • Resettable high limit • Sirai pressure stat • Control board • Rotary pump and motor • Large 2.9 water reservoir • Low water sensor • Water source control switch, from direct plumb to water tank
The Rocket Espresso Giotto Evoluzione R is a beautiful, hand-crafted masterpiece built by Italian espresso machine artisans ensuring that your machine will always be one of a kind. The first semi-automatic Evoluzione was already feature packed, but the extremely popular version 2 has been taken even further with a redesigned internal layout and enhanced features including a versatile water system with direct waterline connection, a quieter rotary pump, a legendary E-61 brew group head, black dual gauges that provide pressure readings for the steam and brew, and a heat-exchanging 1.8 liter insulated copper boiler. Finelly crafted stainless steel finish
The Muzzafiato R is an elegant addition to any kitchen, its high quality 304 stainless steel casing which has been buffed to a high luster will harmonize nicely with other stainless-steel appliances and bring your kitchen to the next level of sophistication. The unique body shape of the Mozzafiato is the distinguishing factor from the Evoluzione R. Large water reservoir with plumbing capability One of the most well-liked components on this machine is the versatile water supply – it comes with a water reservoir but can also be directly plumbed. This allows users who have a direct water supply connection to have a continuous water source to make espresso after espresso without the need to refill the tank.
For users who don't have a direct water line connection available, the large 2.9-liter reservoir is more than ample.
A switch located behind the water tank allows users to select the water tank or direct plumb. The water tank is easily accessible from the top of the machine and is fully removable. The reservoir has a dedicated lid meaning users will not have to take their cups off of the cup warmer to empty and refill the water tank.
Many an espresso machine has been unfortunately damaged by running the machine on an empty tank, Giotto has prevented this possibility by programming the green light on the to blink when the level of water in the tank is low and needs refilling. If not refilled in time, a microprocessor driven low water sensor will power down the machine to prevent damage.
NO-BURN STAINLESS STEEL STEAM AND HOT WATER WANDS The Giotto Evoluzione R comes equipped with both a stainless-steel steam wand and a hot water wand. Both have been internally insulated with special material to allow users to touch the wand during activity without getting burnt. The insulation also helps to prevent milk from drying and burning on the outside of the wand. Both wands are controlled with a release of the non-compression valves and are able to pivot in multiple directions. The steam wand has a 2-hole tip.
LEGENDARY E-61 BREWHEAD WITH EXCEPTIONAL THERMO-SIPHON SYSTEM FOR ULTIMATE TEMPERATURE STABILITY Created to brew only world-class coffee, Rocket has equipped the Evoluzione with a legendary E-61 brew head serviced by a proven thermos-siphon system that circulates more water in between the boiler and group head to maintain the ultimate temperature stability. It has been shown to have a 20% higher volume than comparable machines! The group head is specially constructed of chrome-plated marine brass and is a hefty 9 pounds to retain as much heat as possible.
DUAL PREINFUSION SYSTEM FOR OPTIMAL EXTRACTION Pre-infusion is the process by which the coffee disc is pre-moistened with hot water to ensure more consistency in the extracted brew. The Evoluzione has a unique dual system that has a progressively working piston and a static pre-infusion chamber to achieve a superior aroma and rich crema.\
HEAT-EXCHANGING INSULATED COPPER BOILER One of the features that makes this unit desirable among prosumers is the large 1.8 L copper heat-exchanging boiler with a lead-free, heavy brass end plate. The boiler is nickel plated to reduce oxidation. Heat exchanging machines allows users to brew and steam simultaneously, saving time! The copper boiler is insulated to improve the energy efficiency and temperature stability. The insulation provides about 30 percent greater temperature and can significantly reduce energy consumption.
ROTARY PUMP AND MOTOR FOR QUIET OPERATION Rotary pumps are much quieter than typical vibratory pumps found on most espresso machines. The high quality pump also has a unique feature that is designed to reduce back pressure caused by the boiler. This feature prevents blocking, providing a better user experience and increasing the durability of the machine components.
DESIGNATED BOILER PRESSURE GAUGE AND PUMP PRESSURE GAUGE A very convenient feature on this unit is the separation of the gauges to allow users easier visualization of the boiler pressure and pump pressure. The boiler pressure gauge can be used to monitor steam pressure, if it is too low it will cause poor steam and if it is too high it could activate the overpressure valve to release. The gauge is marked from 0 to 3 bar, boiler pressure should be around 1 bar. The pump pressure gauge is labeled from 0 to 16 bar and needs to monitor during the extraction (the readings at all other times will be inaccurate). The numbers from the pump pressure gauge will allow users to monitor for necessary pump adjustments. Rocket has redesigned the gauges and they are now black, adding an extra dose of class to the appearance.
Included: • One singe portafilter • One single filter basket • One double portafilter • One double filter basket • Stainless steel backflush disc • Group cleaning brush • Coffee scoop • Metal tamper • Braided water line • Informative DVD that explains how to make great espresso.
Specifications:
• International Electrotechnical Commission (IEC) – CB Test Certificate
• Boiler Capacity: 1.8L (61oz)
• Boiler element: 1200W
• Certified commercial safety valve
• Dimensions: 15.4"H x 13" W x 16.7" D • Weight: (61.4lbs)
• Amps/Volts: 15 Amps / 110 Volts
• Body: All stainless steel (AISI 304)
• Brew group: Commercial, weight 4.05 kg (9 lb)
• Water reservoir: 2.9L (98oz) • Origin: Italy
Protect your warranty & investment.
Protect your factory warranty and machine from harmful hard water minerals that cause calcium build up, & damage to your boiler, heating elements, water passages, and moving parts. This all in 1 filter is the answer for most hard water conditions.
Help the taste of your coffee with a BMT Bestmax premium 5 stage filter with magnesium for improved coffee taste or the standard 4 stage protection filter. When selecting the premium line with magnesium, we recommend a water meter so you know when it's time to change your filter as magnesium will show as a solid on a test strip.
Dial in the setting 1, 2 or 3 on the BWT filter head to match your water hardness and brew system needs. to get the proper protection & longest life based on degree of water hardness. Just twist the all in one cartridge out of the self-closing valve in head and spin the new replacement one in when needed, no water to shut off or turn on before changing,
The BMT 0.5-micron cartridge can lie sideways, set on its base or hang from the wall bracket included,
Recommended sizes based on water hardness and usage.
See our compete BWT accessories discount packages.
Before finalizing your purchase, please contact us
Allow one of our professional commercial machine experts the opportunity to help guide you through your buying process and make sure you have selected the proper machine and options that best meets your needs.
Please Call Toll Free:
866-711-3456
or
973-687-5090
Enjoy free shipping on orders above $49 in the lower 48 states.
Additional shipping charges may apply commercial machine to residential address, and/or tail gate delivery required.
Please call (866)-711-3456 for any questions.
Competitive price matching is available for all our products.
Please complete this form when inquiring about best price for your item.