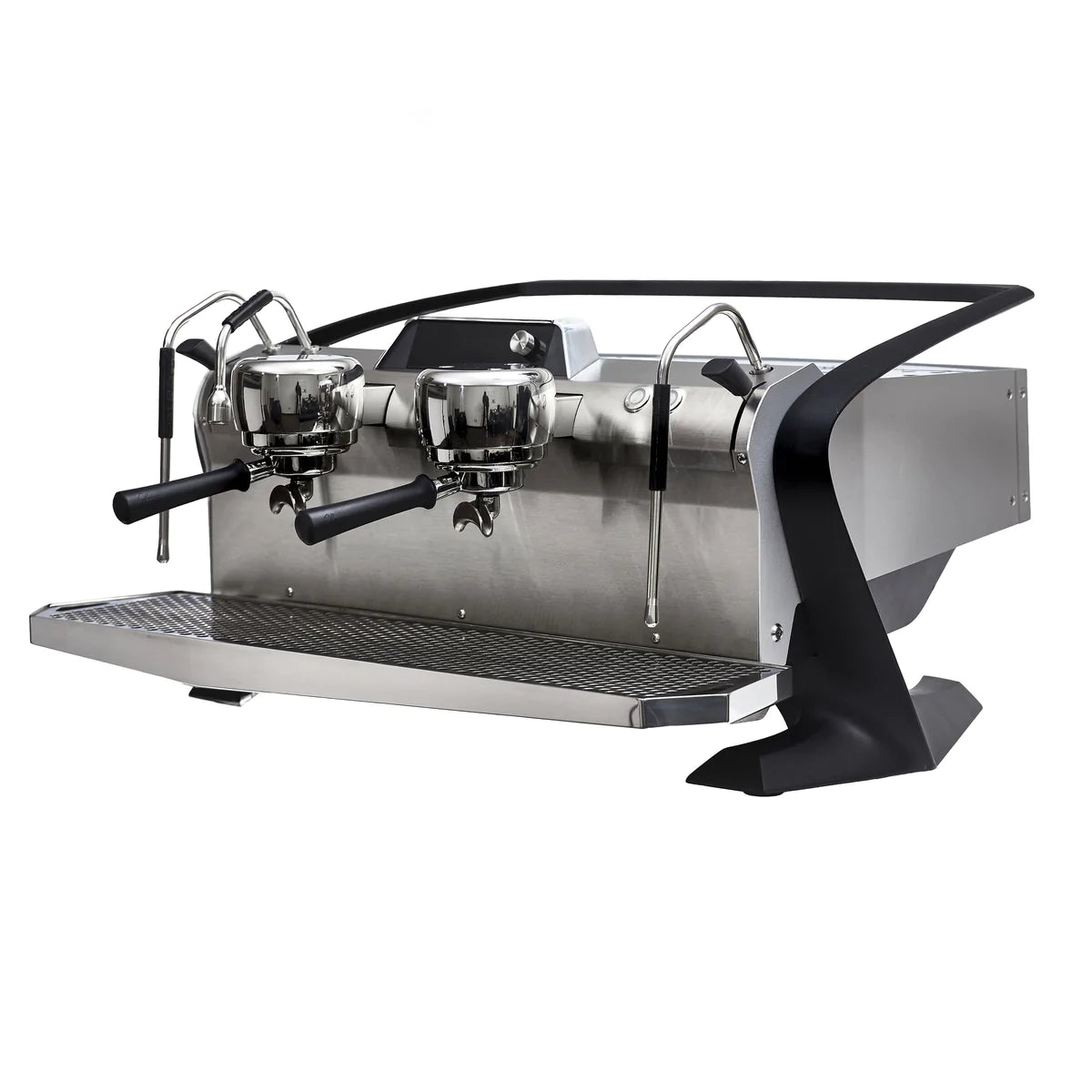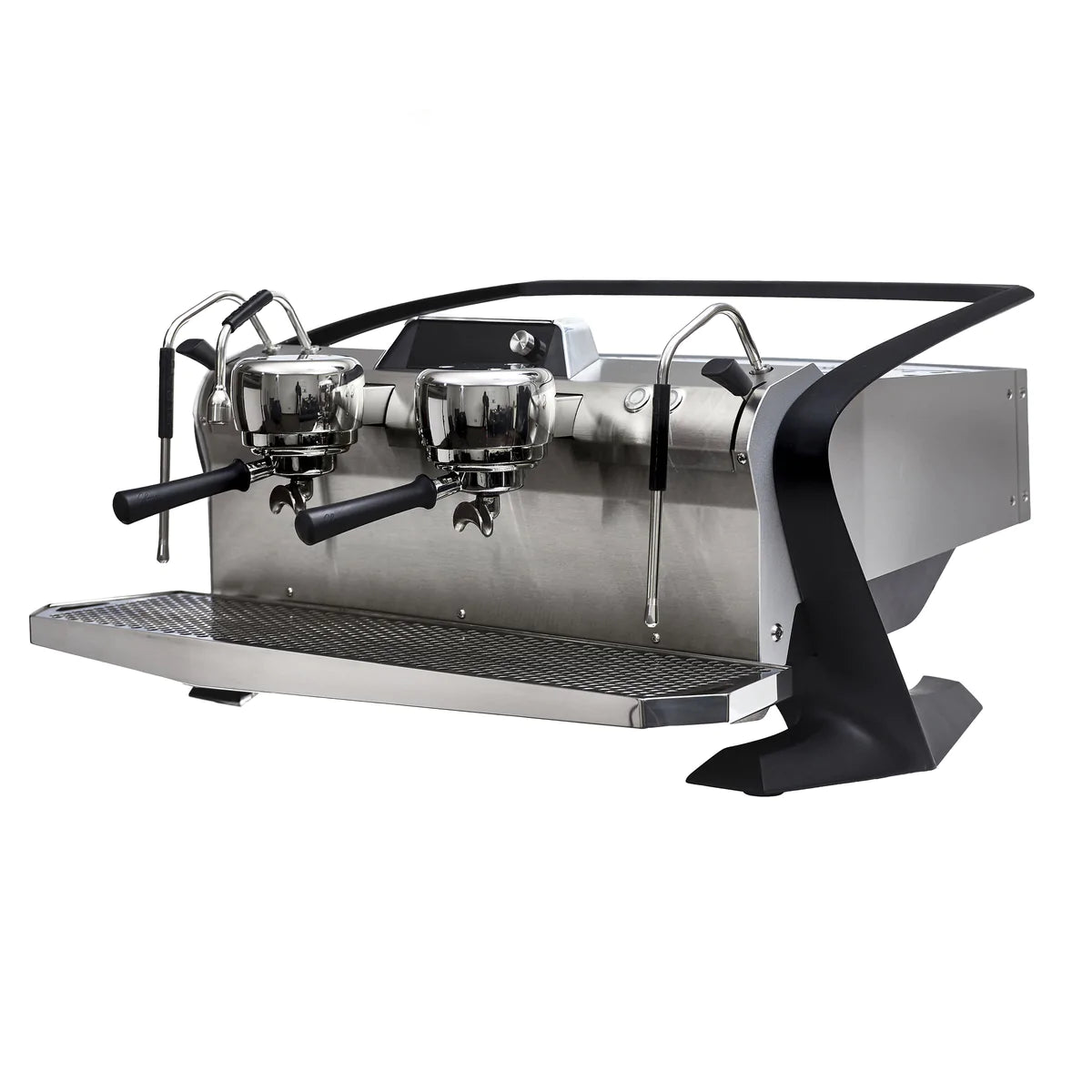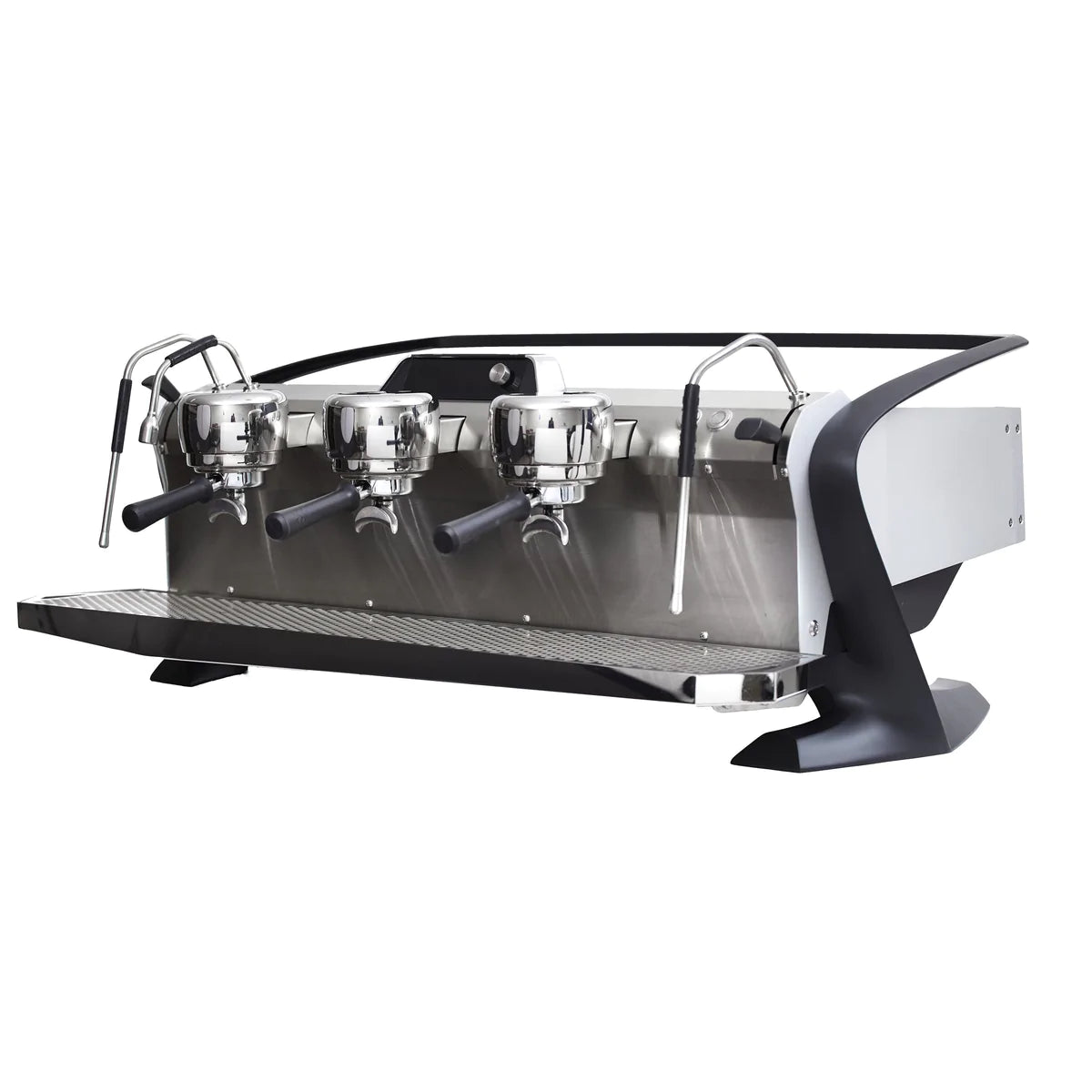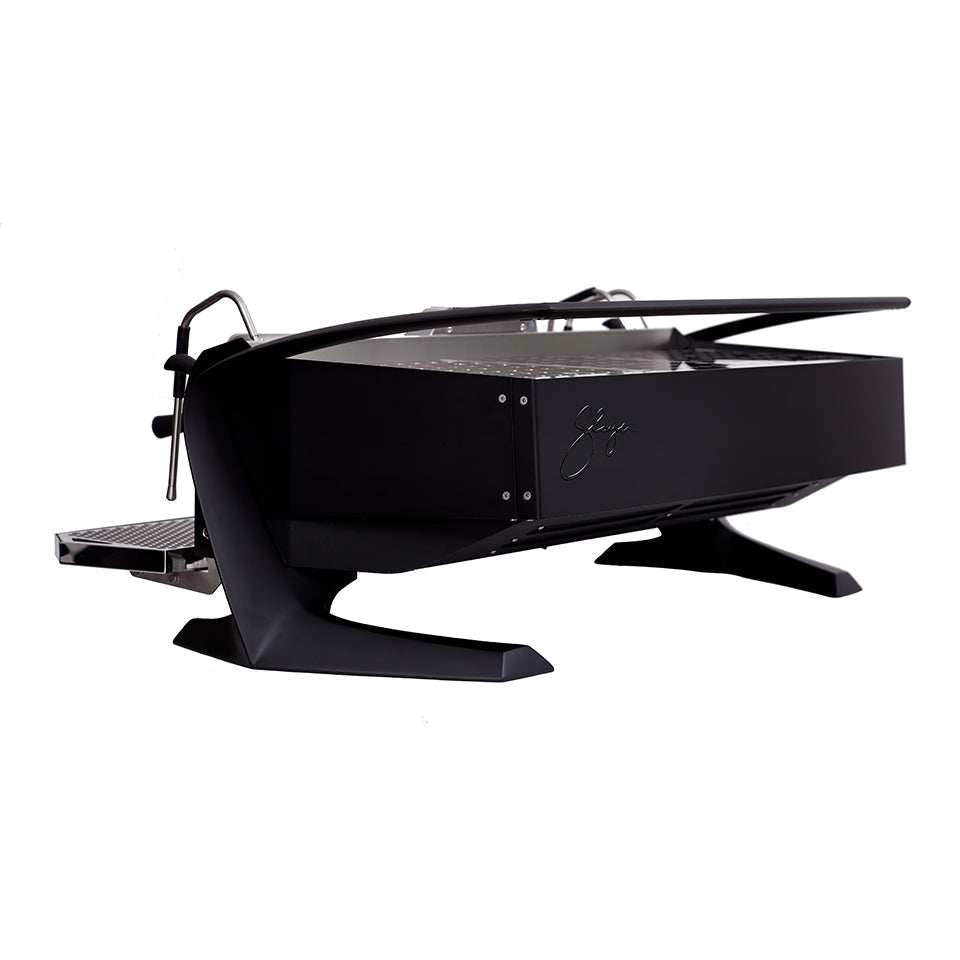 Slayer 2 & 3 Group Steam Air EP
---
Share
---
Slayer Steam Air 2 & 3 Group EP
Includes Free shipping & installation of your espresso machine with a trained, local representative. Includes, local installation to buyer made ready water, electric & carpentry, drink set up, & demonstration. 2-year parts & 1 year labor due to defective parts.
Steam Line All Steam Models have the following features and benefits: • Dedicated steam boiler with individual brew boilers per group • Volumetric with the ability to be set to a manual shot • Extra wide/deep drip tray for maximum working surface and workflow •
Ergonomic steam wands for quick purge and on/off •
Steam EP o Pre-Wet program a puck soak with a 1-4 second hold to reduce channeling while rounding out the shot o
Button Actuators-2 per group, 2 settings per button 
Shot timers, brew temperatures, shot counters, quick clean and full clean mode o
Hot water dose (1 preset), set time for water on/off for consistency.
Slayer Steam EP, the entry-level commercial Slayer, compares favorably to most espresso machine manufacturers' premier products.
The new Steam EP is designed for fluid, simple operation while featuring high-end extraction capability.
It fits multi-unit retailers, wholesale coffee providers and other equipment dealers and distributors, and retailers wanting to move up to a premium espresso machine
Classic 9-Bar Extraction with Pre-Wetting Control Volumetric brewing with programmable pre-wet from 0-4 seconds
Four Volume Settings Per Group Each button can be programmed to hold two volumetric presets, four settings per group.
Individual Brew Tanks with PID Temperature Control
Consistent and reliable performance, ideal for high volume beverage service
For fast programming and easy operation
Centralized, Heads-up Barista Dashboard Easy to operate and program.
volumetric, temperature, pre-wet and more
Password Protection of Deeper Programming
Give appropriate levels of control to baristas Unique Design
EVOLVING MILK Slayer Steam is our answer to the unasked, yet crucial, questions about steaming milk. With exclusive technology, baristas take control of steam temperature and flow rate, ultimately improving flavor in the milk beverages ordered by the majority of their customers.
UNLOCKED POTENTIAL
The Vaporizer is a compact super-heater that boosts the temperature of steam and creates a dry, invisible vapor. By simultaneously increasing temperature and decreasing dilution, Slayer Steam promotes full flavor development in all milk varieties. Even low-fat dairy and alternative milks display extraordinary gloss, sweetness, and complexity when used
Features and Functionality
• PID Independent boilers- Dedicated brew boilers and independent PID settings let you set each group to a different temperature for multiple coffees.
• Superheated Steam- Programmable in-line heaters increase steam temperature even further, giving you dry, easily controllable texturing power.
• Two-stage Steaming- With two steam vaporizer settings on each wand, you can speed up or slow down milk texturing mid-steam. This extra control makes the Slayer Steam an excellent choice for alternative milks like almond or soy.
• Auto-volumetric Shots- Speed up your workflow with the Steam's two-stage brew paddle, which lets you program a shot volume for each position.
• Adjustable Drip Tray- Raise the drip tray up or down to accommodate different cup sizes.
• Tech Friendly- Sturdy, well-placed components, easily traceable wiring and a dedicated drainage block for boiler maintenance makes the Steam a dream machine for service technicians.
• Made in the USA- Built and tested by hand in Seattle, Washington.
2 Group Specifications.
 Height 21.00 inches | Width 35.00-inch Depth 24.00 
Steam Boiler: 5700W | Coffee Boilers: 1000 W (each) Volts 220 230V
Boiler Volume 2 group coffee 2 x1.7-liter service boiler 7 liter
3 Group: Specifications.
Height 21.00 inches Widths 44.05 inches Depth 24.00 inches
Watts Steam Boiler: 6700W | Coffee Boilers: 1000 W (each) Volts 220 230V
Boiler Volume coffee 3 x 1.7 liter / service boiler 12 liter 
Protect your warranty & investment.
Protect your factory warranty and machine from harmful hard water minerals that cause calcium build up, & damage to your boiler, heating elements, water passages, and moving parts. This all in 1 filter is the answer for most hard water conditions.
Help the taste of your coffee with a BMT Bestmax premium 5 stage filter with magnesium for improved coffee taste or the standard 4 stage protection filter. When selecting the premium line with magnesium, we recommend a water meter so you know when it's time to change your filter as magnesium will show as a solid on a test strip.
Dial in the setting 1, 2 or 3 on the BWT filter head to match your water hardness and brew system needs. to get the proper protection & longest life based on degree of water hardness. Just twist the all in one cartridge out of the self-closing valve in head and spin the new replacement one in when needed, no water to shut off or turn on before changing,
The BWT 0.5-micron cartridge can lie sideways, set on its base or hang from the wall bracket included,
Recommended sizes based on water hardness and usage.
See our compete BWT accessories discount packages.
Before finalizing your purchase, please contact us
Allow one of our professional commercial machine experts the opportunity to help guide you through your buying process and make sure you have selected the proper machine and options that best meets your needs.
Please Call Toll Free:
866-711-3456
or
973-687-5090
Enjoy free shipping on orders above $49 in the lower 48 states.
Additional shipping charges may apply commercial machine to residential address, and/or tail gate delivery required.
Please call (866)-711-3456 for any questions.
Competitive price matching is available for all our products.
Please complete this form when inquiring about best price for your item.